5 Key Differences Between the EMBA & the MBA
December 20, 2019 | by Bill Kooser
There are several attributes that distinguish Executive MBA (EMBA) programs from their "traditional" counterparts, and ever more candidates are feeling the allure.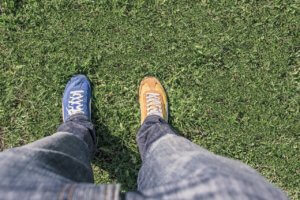 According to the Executive MBA Council (EMBAC), applications to EMBA programs are up an astounding 31.6% over the last four years – even as apps to traditional programs are down. So how do you determine whether path is right for you?
5 Key Distinctions Between the EMBA and Full Time MBA:
1. Part time format. The EMBA is designed for working managers. It is organized so that students – already mid-career, seasoned professionals – can continue to work while they pursue the degree. In most cases, classes are taught on weekends – either Friday and Saturday or, in some cases, Saturday and Sunday. They may also be taught in week-long modules.
2. Higher level of work experience. The average age of students in the world's top full-time MBA programs is about 28, and most are coming to an MBA from their first job. Executive MBA programs typically have an average age of 38, with some 14 years of working life behind them. The greater experience of the students provides a richness and a diversity of experience that can't be matched in a traditional program. Students often learn as much from one another as they do from the faculty.
3. Laser focus on general management. Most EMBA programs offer a very structured curriculum, designed to prepare students for positions with wide ranging responsibilities. Each student is expected to master all the basic functions of business from accounting to marketing to operations. These programs are not designed to produce functional specialists, so if your goal is to learn everything there is to know about finance (but not much about anything else) you'd be better served in a different type of program. EMBA programs typically offer fewer elective courses than full time programs as a result, which are often delivered in creative formats (week intensive, etc.) given the part time schedule.
4. Intensive interaction with other students. Study groups and regular group interaction are two other hallmarks of most EMBA programs. Given the diversity of backgrounds and depth of experience of the participants, study groups provide an additional learning tool and facilitate the sharing of information. Students assist one another in learning the material and, in the process, deepen their teamwork and group leadership skills. The discussion in the classroom is particularly dynamic given the experience that each participant brings to the program.
5. Putting lessons immediately to work. For the seasoned professional looking to take their career to the next level, the EMBA is a strategic choice for many reasons. Because you are going back and forth between classroom and workplace during the course of your EMBA, you get to apply those new skills and tools immediately. So by Monday you can put into place something you learned the Saturday before in class. It's immensely gratifying to practice what you're learning in real time.
What are the Benefits?
MBA programs in general, and EMBA programs in particular, provide outstanding opportunities to meet with and learn from other business leaders around the world. So much of business success is who you know, the anything you do to expand your business network will be rewarded many times over. Business school is a deeply relational experience – most MBA programs are structured to make sure you have an opportunity to meet other business executives from different industries and backgrounds.
My Fortuna colleague, William Kotas (former Kellogg Director and alum), expands on some of the differences and key benefits of the EMBA in his 8-minute video strategy session, Comparing Business School Programs: EMBA versus MBA.
How Do You Choose the EMBA Program That's Best For You? Here Are Three Considerations:
1. Is the degree that you'll earn the same as the degree offered in the school's other MBA programs? At some schools, EMBA students earn an EMBA degree rather than the MBA. In many cases, this may set the EMBA students apart as "second class citizens" who haven't quite met the standards of the "regular" program. You want to make sure that the degree you'll earn will have the same cachet and impact as that earned in more traditional programs. Make sure that you are attending an MBA program for executives, not an Executive MBA program that may be something less.
2. Is the faculty the same as in the other programs? Look carefully at who teaches in the executive MBA program. To get the same education as those in the traditional MBA program, the same faculty need to be involved. Many schools have a special faculty that teaches only in the executive programs. Often these faculty don't hold the same qualifications as those in the full time programs and may not provide the same level of education. If an Executive program is truly comparable to the School's full time program, it must use the same faculty. Only then can you be assured that the faculty who you will see have been selected and promoted by the same high standards as the rest of the School's faculty.
3. Who are the students you'll be studying with? Do they have the level and breadth of experience that you're looking for? Will they add to your understanding of the business world? Will you enjoy working with them? Some schools suggest they offer an executive level MBA program but have a student body whose average age is 30 or 31. Although this is certainly older than a traditional full time program, it is a far cry from the experience level of a true executive program.
Finally, you'll want to make sure that the student body represents a wide range of experiences. The greater the diversity of the participants, the greater your ability to gain new perspectives on business issues.  Ideally, you'll study with students from many different countries, a wide range of industries, and representing all major business functions. Without that diversity, you'll miss out on much of the benefit of the best Executive programs – the ability to see business problems from many different angles.
Fortuna Admissions Director Bill Kooser is former Associate Dean of Chicago Booth. With over 30 years of experience, Bill has been responsible for nearly every business school function.