Advice for the Wharton 2020-2021 TBD Prompt + 5 Tips for Your Pitch
February 11, 2021 | by Judith Silverman Hodara

Wharton interview invites are coming out tomorrow. Are you ready?
In Round one, 90% of our clients who participated in our Wharton Interview Prep sessions were admitted. Fortuna's next series of mock sessions start Feb. 15 and spaces are limited, so sign up today to secure your place. Your thoughtful preparation can make all the difference.
This year's question is a juicy one. It lauds the vital importance (and relevance) of Wharton's substantial alumni community, citing the unique priorities of new alumni and inviting you to team up to create "a new young alumni engagement program."
As former acting director of Wharton admissions, I concede it's a strategic move on Wharton's part – what a great way to take advantage of all this free creative energy! But it's excellent for Wharton MBA hopefuls too, as the specific requirements provide an opportunity for people with different strengths to shine.
After setting some context-setting, Wharton delivers your Virtual TBD mandate as follows:
"As a team, identify the resources and human capital you will need to create the program, devise a campaign strategy to advertise and promote the program to the global young alumni base, and choose at least two key performance indicators to measure the program's success."
Since the question dropped, my Fortuna Admissions colleagues and I have been putting candidates through the paces in mock TBD sessions, while gleaning insights from those who have completed their interview with Wharton. (A few Wharton TBD Prep Sessions are still available, though spacing is limited.) Here are some top tips from the Fortuna team on how to prepare for this year's question in particular.
Wharton TBD Tips for the 2020-2021 Prompt
Central to any powerful engagement campaign is a solid understanding of the target audience: what they care about, how they like to receive information, and what their needs, values and priorities are. The upshot is that everyone should be able to relate to the target audience – recently graduated Wharton alums. After all, this will be you in a few years (hopefully!).
Before going into the session, reflect on what messages and marketing campaigns have been successful on YOU and what kind of message and marketing methods you would be most responsive to. Then, consider what you bring to the table and how you can shine given your strengths and unique perspectives. For example:
Creative types can shine by having great ideas in your initial pitch. It will show you've done your homework, understand the assignment, and have an innovative mindset. If your pitch is chosen, be prepared with a second (or even third) level of detail around your idea.
Analytical/finance people can shine by helping to frame the discussion when it comes to allocating resources, developing a budget, and deciding on KPIs.
Digital marketing mavens can show off their expertise when developing the strategy to promote the program.
Anyone with product management skills should seek to show how they are able to establish goals, keep the discussion on track, and make sure everyone participates.
Great communicators can help design (and possibly present) the final pitch.
Keep in mind that the question is designed to exhibit team building and is not about demonstrating specific knowledge of a subject area. While running with your idea can have its advantages, it's far more important to showcase your collaborative leadership: the ability to help facilitate a discussion among people who have never met toward a greater end goal and advance an idea in a compelling way within a limited timeframe.
5 Top Tips for the Wharton TBD + Unique Considerations for the Virtual Format
While the TBD typically includes four or five additional candidates, the virtual format (VTBD) expands the circle to five or six (also the sweet spot for Wharton's Learning Teams). After a round of brief introductions, your team has a little less than 30 minutes to generate a subject and presentation model that is ultimately shared with the admissions committee observer. Following the VTBD, there will be a one-on-one debrief with an admission representative, lasting about 10 minutes. The time goes very quickly.
Present your own ideas with precision and care, as well as keen situational awareness. After initiating the conversation, the observer takes a back seat; expect to be assessed on how well you listen to others and facilitate the group's dialogue. Here are the Fortuna team's top tips for creating your pitch:
Tip 1: Put your self-intro into a relevant context.
When developing your one-minute pitch for the Wharton TBD, consider introducing yourself briefly in the context of why your idea is resonant with you. This way, you're not only giving your team a sense of your background but also what it is that compels you to that particular area of interest.
Tip 2: Have a deeper level of info at the ready. 
As mentioned above, have your idea fleshed out with sufficient detail so that, if it is selected by your teammates, you're poised to be the "go-to" person with an additional layer of information. If your idea is chosen, you can anticipate your teammates looking to you for an additional layer of guidance, so be prepared to offer the "next level" of detail in the discussion.
Tip 3: Notice content and process.
This means giving considered attention not just to what you're saying but how you're saying it – Wharton really cares how you present yourself and engage with the team. Especially on video, you'll want to bring extra awareness to your posture, gestures, eye contact and that of others; it's harder to read non-verbal cues over video, and there might be a time lag that's not present in person. Your ability to share the stage with your colleagues is incredibly important. The ease in which you can pass the conversation from one to the next can be really impactful. Look for ways to "toss the ball" back to your teammates to exhibit your ability to draw out the best thinking in others and engage the entire group.
Tip 4: Create the conditions to shine on video. 
Turn off your email, WhatsApp, or other notifications and DEFINATELY silence your cell phone – anything that might chirp or ding (note that tablets, cell phones, and use of internet browsers are not allowed during the Zoom). Flawless internet connectivity should go without saying, so be sure to test your connection in advance. Like preparations for any virtual MBA interview (see my related article), make sure the space behind your camera is clear and uncluttered, that your lighting is positioned on your face, and that your sound quality is excellent. As mentioned above, eye contact is very important – while it is tempting to look at yourself on your screen, be mindful to engage the interviewer by looking up at the camera instead. To that end, consider a lavalier mic instead of a headset so you don't have wires extending from your head.
As Wharton suggests, enter the waiting room 10 minutes early – you may have the opportunity to chat and connect with other participants before go time. Zoom will also give you the benefit of seeing everyone's names; you may wish to jot them down along with the basics of their plan. If you end up being the "note-taker" for your group throughout the sessions, don't forget to verbally contribute just as much, if not more, than you are taking the time to annotate the proceedings.
Tip 5: Prepare thoughtful questions for your one-on-one
After the completion of your VTBD, the facilitator will announce the order of one-on-one interviews and then move all group members to the waiting room. The facilitator will invite one person back into the meeting at a time, and each of you will have about 10 minutes. Be prepared to speak to 'Why Wharton' (this is almost always asked). This is also your opportunity to highlight specific aspects of your candidacy you want to convey, and to ask thoughtful questions that demonstrate your knowledge of the program. Once you have completed the one-on-one interview, you can leave the Zoom meeting.
Finally, remember that Wharton's VTBD, like all MBA interview experiences, is an opportunity to bring your unique candidacy to life from a place of authenticity. This means embracing your own style, whether you're a quiet consensus-builder, extroverted idea person, or on-the-spot synthesizer. Wharton isn't looking to fill its cohort with one kind of personality type, so don't try to be someone you're not. Self and situational awareness can be expressed across the continuum of passionate thinkers and doers, so stay curious and enjoy yourself.
For more TBD interview prep support, check out Fortuna's video strategy session on the Wharton TBD above with Michel Belden and Caroline Diarte Edwards, or sign up to join a TBD prep session.
---
More tips and advice on applying to Wharton:
---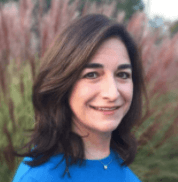 Fortuna Admissions Director Judith Silverman Hodara is former acting director of MBA Admissions at the Wharton School. For a candid assessment of your chances of admission success at a top MBA program, sign up for a free consultation.