Applying to Carnegie Mellon Tepper: 3 Essential MBA Tips
February 03, 2023 | by Catherine Tuttle

My Fortuna Admissions colleagues and I have seen an uptick in interest in the Tepper School of Business at Carnegie Mellon.
One of the smallest among the top 20 business schools, it boasts a close-knit culture and pioneering approach to management curriculum (a "management science" model over the case method, that's now integrated within all the leading business schools).
Tepper's central location within the Carnegie Mellon campus provides MBA candidates with access to the university's most sought after assets and networks. In 2018, the sparkling Tepper Quad made its debut: a physical space that functions as an innovation hub for the entire seven-college campus, reinforcing the university's focus on cross-pollination. This means Tepper MBAs are encouraged to collaborate with students from the six other schools including engineering, computer science, information technology, and design. Tepper is renowned for its focus on research and technology, so partnerships between other lauded centers on campus like AI, robotics and big data is at the center of its interdisciplinary approach.
Leadership and career development are also central to the program from day one and the career staff demonstrates an impressive level of personalized care, holding 2,000 one-on-one coaching sessions each year. This commitment is often cited by students and alumni when singing the praises of their alma mater.
If Tepper's appeal resonates, you'll want to become keenly aware of what the admissions committee is seeking in its MBA candidates.
3 Key Things Tepper MBA Admissions Is Looking For:

 1.  Evidence of Impact

Impact on the bottom line, but also impact within your community. Tepper is guided by a mission to transform the world. They are looking for students who define community in the broadest sense of the word and have a desire to effect positive change. This theme is seen in the first essay option where they ask, "What difference will you make as a member of the MBA class at the Tepper School?" They want leaders who are functioning at a higher, more advanced level with a focus on something greater than themselves. Scanning through the list of 40+ clubs you'll find a wide variety of opportunities to give back while getting involved including Tepper Cares, Pro Bono Consulting, Net Impact, and Out & Allied. Think about where you've had an impact in the past and how that will translate on-campus.
2.  Demonstrate a growth mindset
Show an ability to learn from experience and those around you. Your ability to learn from mistakes and willingness to seek candid feedback from others demonstrates a desire to grow personally and professionally. The MBA experience is transformative in both of these areas – expect to push yourself and grow beyond what you imagined was possible. Tepper's focus on innovation and collaboration means they are looking for students who are adaptable, open to new ideas and coming from a variety of backgrounds, job experiences, and passions. When crafting your narrative, it's important to be clear about the strengths in your profile, but also the desire to learn from those around you.
3.  Know what inclusive community means
With a small class size of 200, Tepper students, faculty and staff place a high value on creating an inclusive, diverse and tight-knit community – one that's committed to making a positive impact on each other, business and the world. As such, the admissions team is looking for evidence of self-reflection and your ability to appreciate differences as a profound asset to a culture of innovation. In a statement to prospective students, the Executive Director of Community & Inclusion articulates, "We value each individual and acknowledge the intersectionality across the various dimensions of identity – who you are and how you define yourself. We strive to build an environment in which people can engage in and learn from each other's' differences and perspectives." This statement really speaks to the type of class that Tepper strives to craft. It's also in recognition of the diverse range of students applying to business school, and a desire to glean an understanding of who each applicant truly is. Accept the challenge – and opportunity – to convey a deep level of introspection and purpose.
Tackling Tepper's MBA Essay
Speaking of introspection… Tepper released a new MBA essay question for the 2020-2021 season, which invites you to reflect about how you've overcome adversity, what you learned, and how it's shaped who you are. For insights on what Tepper's Admissions Committee is looking for and how to tackle your response, view my related blog: Carnegie Mellon Tepper Essay Tips & Strategy.
Updated February 2023
---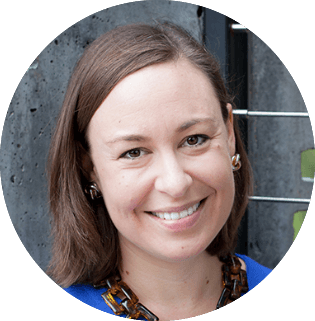 Catherine Tuttle is former Associate Director at Duke University's Fuqua School of Business, where she worked in the Career Management Center and also served as the liaison to Admissions. For a candid assessment of your chances of admission success at a top MBA program, sign up for a free consultation.