How to Address a Gap In Your MBA Resume: 5 Top Tips
October 11, 2022 | by Jessica Chung

A gap in a candidate's MBA resume always gives me pause.
When I was Associate Director of Admissions at UCLA Anderson, my team and I often probed into these breaks in employment in order to discern the context behind this gap, and figure out what the applicant did during this time period. Whether an unattributed gap in your resume prompts admissions officers to chase down the truth or speculate in the absence of information, it creates an awkward situation for everyone and can put you on the defensive.
As an expert coach with Fortuna Admissions, I always advise candidates with this concern not to hide or gloss over it. Silence is not a strategy. Hoping your admissions reviewer just won't notice rarely works and won't win you any favors. As professionals who are practiced at both incisively assessing the whole picture about a candidate while simultaneously scrutinizing the details in your application, they will instinctively check the chronology of your accomplishments and how it matches what's on your resume and application form.
5 TOP TIPS: ADDRESSING A GAP IN YOUR RESUME
1. Don't inspire their speculation.
The absence of clear information creates speculation at best and assumption at worst – about the reason itself, but also about your motivations for omitting it. Don't leave it to the admissions committee to draw their own conclusions nor prompt them to question your motives. You also don't want to give the impression you drifted around aimlessly during that time.
2. Be sincere and straightforward.
Maybe you took time off to start an entrepreneurial venture, initiated a career switch or got laid off. Or maybe illness or other personal circumstances were to blame. Whatever the reason, what's best is to provide a straightforward explanation versus an excuse. Do this by giving the admissions committee an appropriate context as to why the pause between jobs and what you were doing during that time. You want them to assess your candidacy from a place of understanding as they review your entire application. Express honesty and reflection, with an awareness that your reasoning may alleviate any concerns.
3. Convey Lessons Learned.
Speaking of being reflective, this can be a point in your favor. Articulate not just the circumstances surrounding any employment gap, but what you learned from the experience. For example, if you were laid off, perhaps the unexpected break gave you an opportunity for valuable introspection instead of rushing into another job that may or may not be a good fit. If you took the time to reassess your career evolution, next steps, and the kind of impact you wanted your next position to have on your career, it can suggest both clarity of purpose and maturity.

4. Use the Optional Essay to Your Advantage.
The optional essay is an excellent place to proactively address any gaps in your employment from a place of reflective context. Since most schools have limited space for the optional essay, keep it concise and straightforward rather than going into exhaustive detail. Did you spend this time in other meaningful activities, such as studying for the CFA exam or conducting informational interviews with individuals in a role you aspire for? Perhaps you took a gap year immediately after undergraduate studies to volunteer abroad, imparting renewed purpose and ambition, which in turn can provide great insight into your personal development and motivations.
5. Don't Overthink It.
It's common to feel anxiety over how a school will perceive an employment gap if you weren't productively employed every month since graduation. While the broader panorama of your career evolution is certainly of interest, the last few years of your work history will likely receive the most scrutiny for insights on your accomplishments, leadership potential, and readiness for business school.
Finally, keep in mind that the admissions committee will take a holistic view of your profile and narrative, as well as your evolution over time. How you choose to frame your challenges and upsets as opportunities and learning lessons can make all the difference.
For more on how to address gaps in your MBA resume, view my 7-minute strategy session (above) and check out this related article by Fortuna's Jody Keating, How to Craft a Stand-out MBA Resume.
Let's Get You In.
Fortuna Admissions is a dream team of former MBA Admissions Directors and Officers from 18 of the top 20 business schools. With our unparalleled collective expertise, we can coach you to develop a clear vision of your goals for business school and beyond. We work closely with you throughout the application process and provide expert guidance at every stage to maximize your chances of admission to a top school.
Our free consultations are consistently rated as the best in the industry. To learn more about Fortuna and assess your chances of admission to a top business school, request a free consultation.
Updated October, 2022
---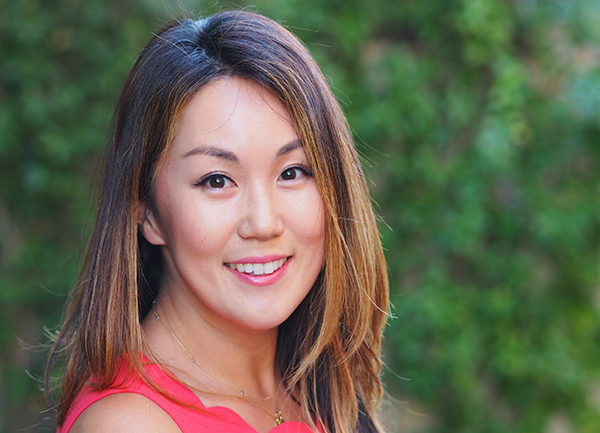 Fortuna Admissions Expert Coach Jessica Chung is former UCLA Anderson Associate Director of Admissions. In addition to evaluating and interviewing thousands of applications for Anderson's full-time MBA program, Jessica managed the program's global recruiting and admit events, advised on fellowship decisions, and collaborated on strategic projects alongside the school's senior leadership team. Other recent features by Jessica include, Your MBA Recommender Strategy Starts Now. For more advice and a personal, candid assessment of your chances, you can sign up now for a free consultation.