INSEAD Essays for 2022-2023: Strategy & Tips for Conquering all 7 prompts
July 11, 2022 | by Cassandra Pittman

With seven essays ringing in at a collective 2,000 words, the INSEAD essays are among the longest of any top-tier MBA application. And that's not including the two optional essays.
This can seem daunting when you're first starting out and staring at a blank page. But what I have found working with over 100 applicants applying to a range of top schools is that precisely because of its length, the INSEAD application allows you to tell your story — and make a compelling case for your candidacy — better than just about any other business school application out there.
Rather than having to choose between giving the committee insight in your career motivations and achievements, and your personal qualities and accomplishments, the INSEAD essays afford you ample space to detail all of this, and more. Broken down into two parts — the career essays and the motivation essays — INSEAD guides you to showcase, in relative depth, the career choices you've made leading up to this point, and your post-MBA career vision, as well as the unique personal qualities and experiences that will make you a valuable addition to the class.
CAREER ESSAY 1. Briefly summarize your current (or most recent) job, including the nature of work, major responsibilities, and where relevant, employees under your supervision, size of budget, clients/products and results achieved. (200 words, max)
This question is intended to give the reader a snapshot of where you are right now in your career. Don't overthink it, as you will have ample space in later essays (and other elements of your application) to drill down on the details of your major accomplishments. In this question, be sure to mention your title, organization, location and major responsibilities. Do feel free to list a couple accomplishments if space allows, though don't repeat the accomplishment you use in your accomplishment essay later in the application. If relevant, also include leadership and teamwork, and any international projects or work that has an international scope. Quantify as much as possible throughout.
Try not to get too technical; don't use industry jargon and keep your language in layman's terms as your readers may not be familiar with your industry or function.
CAREER ESSAY 2. What would be your next step in terms of position if you were to remain in the same company? (200 words max)
Job titles can vary wildly from industry to industry, and even company to company within the same industry. This question aims to give the reader a fuller understanding of where you sit in your company hierarchy and your career trajectory where you are. It's best to be as straightforward with your answer as possible. Say what your next promotion or title would be like to be and list any new responsibilities you may have and /or management of others under this new role. This answer can often be quite short, about 100 words.
CAREER ESSAY 3. Please give a full description of your career since graduating from university. Describe your career path with the rationale behind your choices. (300 words max)
Your CV shows the positions you've had, but this essay allows you go deeper, giving insight into why you made the choices you did. This is a critical part of your overall narrative as an applicant, so do be sure to give it the attention it deserves. A wonderful feature of this essay is that it allows you to explain the value-add of career choices that may not be obvious from a read of your CV. For example, a past client turned down an offer from Bain & Co to work at a boutique consulting firm without wide scale brand recognition because it allowed him to work directly with CEOs and other C-level clients from day one. Another took a cut in salary to gain critical in-market international experience. Another passed up a promotion, opting instead for a lateral move that would better position her in the long-term.
Approach this essay in chronological order, starting with your first role after university until present day. Remember that you will have space to detail your accomplishments in your CV and in a later essay. By all means, show your career progression and promotions at each organization, and if you have room for a major accomplishment or two you can add that, too. But, particularly if you've had extensive career experience or held several different roles in the time you've worked, you'll want to save the word count for the main focus of this essay, which is the rationale behind your choices.
CAREER ESSAY 4. Discuss your short and long term career aspirations with an MBA from INSEAD. (100 words max)
With only 100 words to work with, you'll need to be as straightforward as possible in how you answer this question. What is your immediate post-MBA career goal, where do you see yourself in 10 – 15 years, and what is the route between the two?
Try to get as specific as possible (even though it's hard to know) with sample company names and ideas of certain titles of the jobs you seek. You can even include geographic location. Ideally, try to include one or two sentences about why you are passionate about this career trajectory.
CAREER ESSAY 5. (Optional) If you are currently not working or if you plan to leave your current employer more than 2 months before the programme starts, please explain your activities and occupations between leaving your job and the start of the programme. (No word limit but we suggest 300 max)
Only complete this essay if it adds value to your narrative, and if you do have a plan. Given the length of the INSEAD application, it's better to leave the optional essay blank rather than to fill the space with nonessential info.
However, this could be an opportunity to address gaps or weaknesses in your profile, such as if you are light on extracurriculars or volunteering. Perhaps you can take some time before the start of the program to strengthen this weakness, such as volunteering in X country to help Y organization. Better still, lay out a plan that shows you've already taken the initiative and thought through the details. For example, you have reached out to X organization and have agreed to a two-month pro-bono project in Y country, during which you will work on Z problem with a goal to deliver A, B and C results.
MOTIVATION ESSAY 1. Give a candid description of yourself, stressing the personal characteristics you feel to be your strengths and weaknesses and the main factors which have influenced your personal development, giving examples when necessary. (500 words max)
Through this question, the committee is seeking to understand both who you are as a person — your unique characteristics, motivations and values — and the major life events and people who have helped shape you into the person you are today. It requires a great degree of self-awareness and cannot be answered well without some deep introspection. Clients say they get an enormous amount of value working with a coach on answering this question that extends well beyond their business school applications.
In answering this question, favor depth over breadth. It's best to structure your answer around 3 – 5 main themes, weaving in the story of your background and upbringing, and intertwining your strengths and weaknesses. You can bring in examples from your professional life, but keep in mind that your professional story is well told throughout a lot of other aspects of your application. This is an opportunity to bring the Admissions Committee in on your personal story, and that is where the focus should be. Do not be tempted to gloss over your weaknesses or try to position your weaknesses as strengths. The seasoned admissions reader will see right through this, and it signals a lack of self-awareness and maturity in discerning where you stand to improve.
MOTIVATION ESSAY 2. Describe the achievement of which you are most proud and explain why. In addition, describe a situation where you failed. How did these experiences impact your relationships with others? Comment on what you learned. (400 words max)
You'll want to be sure to use at least one professional example in this essay. It will vary from applicant to applicant, but if you've been able to tell your personal story well in the first motivation essay then in most cases it's best to use a professional example for the accomplishment in this essay. The failure can work well as either a professional or personal example.
As with the first motivation essay, the committee will be looking for you to demonstrate your self-awareness here. For the accomplishment, you'll need to detail not just what you achieved, but also what you had to overcome to do so, what resources you had to draw upon to make it happen, and why it made you proud. To optimize your impact with the reader, illustrate how you made a positive impact on the organization by quantifying the results.
For the failure, choose something that you were accountable for — a 'mistake' or an oversight you made at work (perhaps earlier on in your career) and then conclude with what you learned from the experience. It may seem counterintuitive, but it is often better to have an example of a big failure rather than a small failure. Big failures can demonstrate that you are a risk taker and have learned a great deal from your experiences.
In both cases, don't forget to detail how these experiences have impacted your relationships with others. Put another way, what soft skills did you hone through these experiences that will make you a better addition to your study team and INSEAD class?
MOTIVATION ESSAY 3. Describe all types of extra-professional activities in which you have been or are still involved for a significant amount of time (clubs, sports, music, arts, politics, etc). How are you enriched by these activities? (300 words max)
This is your opportunity to show the Admissions Committee that you're a well-rounded person, with interests that extend beyond your professional life. With only 300 words for this essay, you'll need to balance depth and breadth. What often works well is to create three or four paragraphs, each which its own theme. Eg:
University involvement – clubs you were a part of, student council…
Volunteering/community work
Hobbies/passions
In general, activities that you dropped before university or only took up for a short time after are best left out. The second part of this essay is as important as the first. It can be helpful to think of this in terms of the "Why, What and How" of what you've chosen to devote your free time to. Why did you choose to mentor underprivileged youth? What do you get out of training for marathons, beyond "keeping fit"? How did canvassing for an electoral candidate shape your thinking and develop your skills?
A final tip here — everyone loves traveling and photography. Unless you have something truly outstanding to add about either one of these endeavors, consider showcasing interests that can set you apart.
Want more free advice & the chance to get your questions answered?
View our MBA Admissions Essay Masterclass featuring INSEAD, London Business School & HEC Paris, below.
Previous sessions from our MBA Admissions Essay Masterclass series are available on Fortuna's YouTube channel.
For more insights and advice on INSEAD, view:
You can also check out related video strategy sessions, including: Everything You Need to Know About the INSEAD Interview or request a copy of insider tips for applying to INSEAD.
Updated July, 2022
---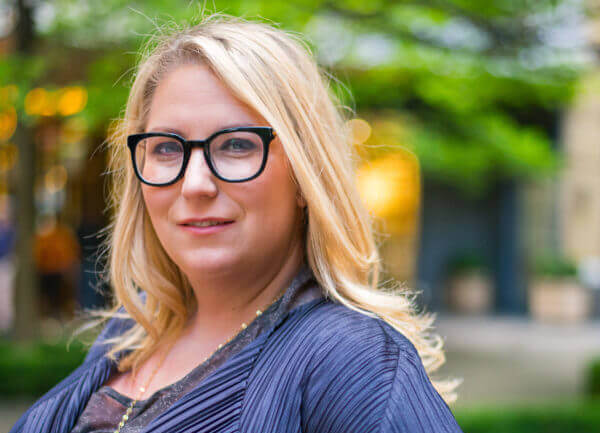 Fortuna's Cassandra Pittman is an MBA Admissions coach &  former member of admissions teams at London Business School and INSEAD. She is also a Columbia MBA alumnae. She was recently interviewed in Forbes for her popular podcast featuring female founders & trailblazers, Tell It Like It Is. For a candid assessment of your chances of admission success at a top MBA program, sign up for a free consultation.