Kellogg Makes Notable Changes to the 2023-2024 MBA Essays
July 27, 2023 | by Julia Brady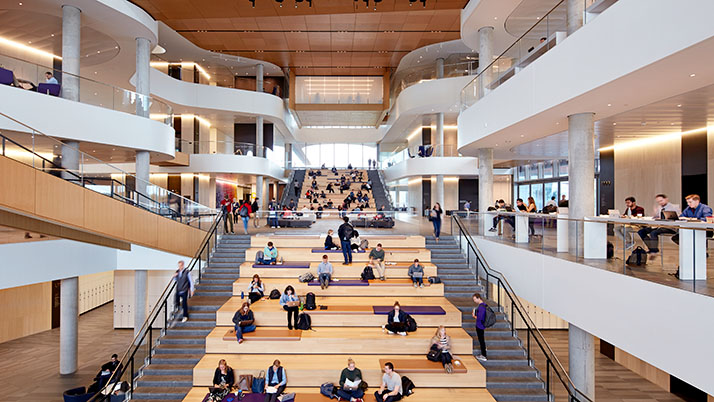 Northwestern University's Kellogg School of Business has revised its required essays for its 2023‒2024 MBA application in meaningful ways. 
Essay 1 asks about leadership, as it has in the past, but this year it focuses on the skills you have used to overcome a challenge and how you applied those skills. Essay 2 again asks about values but reframes the question to focus on diversity. 
Both questions are built on Kellogg's core values. The first essay reflects that Kellogg values leaders who use a combination of hard and soft skills to approach and solve complex business problems. Essay 2 emphasizes that "Kellogg is committed to the power that people of diverse backgrounds, perspectives and experiences bring as we train future global leaders for business and society." Both questions are designed to learn about who you are and how your values align with Kellogg's. 
Essay 1
Kellogg leaders are primed to tackle today's pressing concerns everywhere, from the boardroom to their neighborhoods. Tell us about a time in your life where you've needed a combination of skills to solve a problem or overcome a challenge. Which skills did you use? What did you accomplish? (450 words; hard cut-off at 480 words)
This essay is an opportunity to demonstrate your awareness of the skills of effective leadership — and, importantly, to show how you've put them to good use and made an impact. Because the question is framed broadly to include contexts "from the boardroom to neighborhoods," you can also dig deep into your experience within or beyond your professional role to highlight the experience that best showcases your skills. For example, a story about how you have used these skills in a volunteer organization to make an impact on a community illustrates the values that motivate you. The admissions committee is seeking to learn where you are on your leadership journey, as they note in their website that, "the world needs more strong, empathetic leaders".
The emphasis on a combination of skills opens up opportunities to show that you are multifaceted: you're a hard-data numbers person but you also have the skills to support, inspire and motivate team members, for example. 
Essay 2
At Kellogg, our values are based on research that concludes organizations comprised of leaders with varied backgrounds and perspectives outperform homogeneous ones. How do you believe your personal and professional experiences to date will help to enrich the Kellogg community? (450 words; hard cut-off at 480)
Kellogg's leadership courses share evidence that diversity helps enterprises succeed. Here they are practicing what they teach, and seeking to admit a diverse class that both includes and values those varied backgrounds and perspectives.
This essay implicitly invites you to share how your background – racial, ethnic, economic, geographic, religious, gender or sexual orientation or any other aspect – has shaped your personal and professional experiences and your goals and aspirations. Diversity of thought, experience and background are core values at Kellogg, and this essay prompts you d to consider how different aspects of your identity or life experience influenced you and pathway through life, and how your unique perspectives and experiences will contribute to the class.
In telling your story here, it's important to first reflect and define your values. Those values determine your motivations, the experiences you have sought out, how those experiences shaped you and the lessons you learned that you will bring with you. The goal is to be honest, authentic, and dig deep to tell Kellogg who you really are and how you will interact with and add to the MBA community. 
For more advice, see our Kellogg essay tips here, and learn how to tackle the video essay here.