Kellogg MBA Essays for 2022-2023: Strategy & Tips
July 14, 2022 | by Julia Brady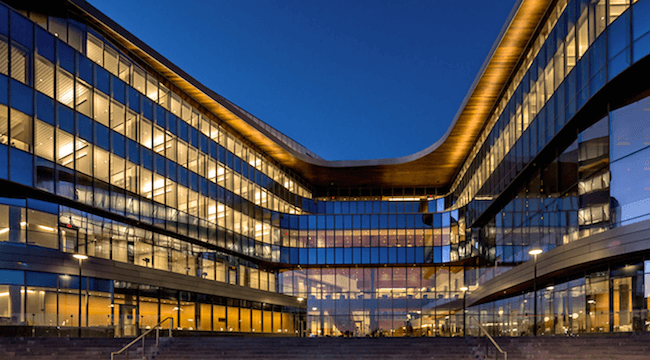 Kellogg Northwestern released its application deadlines for the Class of 2025 (round one is Sept. 14, 2022), affirming that the Kellogg MBA essays remain unchanged.
Kellogg's three video essay prompts are also the same as last year (view our related blog on Kellogg MBA Video Essays).
The key to delivering a series of standout essays to Kellogg — from written to video statements — is to embrace your authentic story. Weaving a well-crafted narrative that conveys your passions and clarity of purpose — in a way that elicits emotional impact — this is the secret sauce in creating a connection to an admission reader's heart.
Decoding the Kellogg MBA Essays for 2022-2023
First, you'll want to understand why Kellogg is asking each question and what the admissions committee is hoping to uncover. The clues, of course, are embedded within the questions themselves. Let's start decoding, piece by piece.
ESSAY 1: Kellogg's purpose is to educate, equip and inspire brave leaders who create lasting value. Provide a recent example where you have demonstrated leadership and created value. What challenges did you face and what did you learn? (450 words)
"Kellogg's purpose is to educate, equip and inspire brave leaders who create lasting value."
To unpack the opening statement: What the question is asserting here is that walking through Kellogg's door means that you're not only going to receive a world-class MBA, but you're also expected to selflessly add value by engaging in the classroom, the greater community and, ultimately, the world as a Kellogg alum. How will you drive the type of MBA experience that leaves your classmates wishing they had more time with you? The MBA experience is only as unique as the collective contribution of the class, and this means that Kellogg wants to understand your capacity to bring others along and participate in this collective experience during school and beyond.
"Provide a recent example where you have demonstrated leadership and created value."
This part is directed at your specific leadership experience. Kellogg is trying to get a sense of who you are as a leader, and how you've shaped the organizations and communities in which you're involved. The words to pay attention to are "created lasting value." (This notion is so important 'creating value' is mentioned twice in the same prompt.) This is your opportunity to tell a story. Think through — why must you tell this story? How is the world, your company or community better off from contributions you have made? What leadership experiences can you share that reveal you've succeeded in elevating people, places and/or circumstances because of your conscious participation? What story will illuminate the significance of this shift, showcasing the situation before you came in, while you were there and after you've left? How have you created sustainable impact, not just made contributions that resulted in relatively short-term gains.
"What challenges did you face and what did you learn?"
This is both the substance and resolution of your story. Who are the characters of your story? What setting are you in? What are the stakes of you failing in your leadership challenge? How did you grow through the challenge? Don't just share what you learned and stop there; essays that nail this question will also demonstrate how what you learned will translate to your unique contributions during your MBA and beyond.
ESSAY 2: Values are what guide you in your life and work. What values are important to you and how have they influenced you? (450 words)
"Values are what guide you in your life and work."
Your values aren't a laundry list of adjectives, they're emblematic of the beliefs that guide your decisions, actions and engagement in the things that matter most to you. Similar to Stanford GSB's iconic 'what matters most to you and why' essay, Kellogg is looking to know what it is it that inspires, drives, and motivates you. Candidates who do the thoughtful introspection required to write with authenticity and substance will deliver a valuable view into who they are as a person, not just the inner workings of a dazzling intellect. Your values inherently extend beyond yourself, into your relationships with people and the places where you imagine making a positive impact.
"What values are important to you and how have they influenced you?"
This is an opportunity to tell a story that's personal, vulnerable, and honest. You might lead with one specific value and the emblematic story that helps connect the dots between what has shaped you and who you've become. As you look back, who were the people and what were the seminal moments and interactions that have forged you into an ever-wiser human being? Has anything deeply affected you, prompting you to rethink the path you'd charted for yourself? This can be anything from the loss of a family member to a horrible mistake or a failure that illuminated what's most essential for you.
Another tact is to lead with an origin story, the background of your childhood, or the environment that shaped you. Then, how have those forces and experiences informed the person you are today and your aspirations for the future? The way to really nail this essay question is to coherently connect past, present and future. How will your values and perspectives influence the type of experience you create for your future Kellogg classmates? For the win: how will this accumulated wisdom inform the type of leader you wish to become in the longer term?
View our Kellogg & Chicago Booth Admissions Masterclass, an hour-long strategy session with essential advice and insight from Fortuna's former Kellogg & Booth gatekeepers. View other MBA Essay Masterclasses in our series on Fortuna's YouTube channel. 
Decoding the Kellogg MBA Video Essays
Lastly, Kellogg asks each applicant to complete a video essay component after submitting the application, and its new third question is a doozy. View our related blog for advice on how to tackle the Kellogg MBA Video Essays, including tips for performing well on camera.
Let's Get You In.
Fortuna Admissions is a dream team of former MBA Admissions Directors and Officers from 18 of the top 20 business schools, including Kellogg. With our unparalleled collective expertise, we are able to coach you to develop a clear vision of your goals for business school and beyond. We work closely with you throughout the application process and provide expert guidance at every stage to maximize your chances of admission to a top school.
Our free consultations are consistently rated as the best in the industry. To learn more about Fortuna and assess your chances of admission to Wharton and other top programs, request a free consultation.
Want More Advice?
Check out our team's latest articles, videos, and analysis related to how to get into Kellogg:
Updated July 14,, 2022
---
Julia Brady is an Expert Coach at MBA admissions coaching firm Fortuna Admissions and formerly served as Managing Director at Kellogg & Former Senior Associate Dean, UChicago. For a candid assessment of your chances of admission success at a top MBA program, sign up for a free consultation.