MBA FINANCIAL AID: MAXIMIZE YOUR RESOURCES
May 23, 2021 | by Caroline Diarte Edwards

Investing in an MBA will pay great dividends. On average, those who earn an MBA at one of the world's premier schools will also double their pre-MBA salary within three years.
It's also one of the largest financial outlays you'll ever make, and it comes with the added cost of foregoing your annual salary.
That's a daunting prospect, and unless you're very fortunate, you likely are pondering a question almost all MBA candidates face: How will I pay for my degree?
If you're struggling to figure out how to pay for an MBA program, the best time to start planning your MBA financing is before you apply to business school. The good news is that there's a vast array of financial aid for business school to make it all possible. Before you dive into the details of MBA financial aid, step back to understand your options and set your strategy.
At Fortuna Admissions, we often discuss options for paying for an MBA and advise candidates on their scholarship applications. Having myself headed up INSEAD's Admissions & Financial Aid office, I've compiled some essential guidance to get you started on financial aid for MBA, which includes tips and insights from the experts at College Coach and MPOWER Financing.
10 Tips on MBA Financial Aid: What To Know About Paying for Business School
Know your numbers.
To come up with a feasible plan for financing your degree, you need to have a solid sense of what it will cost. Add up all potential costs and project a realistic budget to live on for the length of your program. Beyond the hefty tuition, costs include living expenses, materials and books, study trips and extracurricular activities. Don't underestimate your budget; it can be difficult and time-consuming to refinance mid-course. You also want to be in a position to make the most of the opportunities you have during business school, such as study trips, career treks, and socializing to build your network as well as travel to interviews.
Start saving.
It's never too early to start saving for your MBA, in fact, you should do so as soon as you decide you are going to apply. This means getting serious about adjusting your expenditure downwards; now is the time to cut back on your daily Starbucks. You're not alone if you're among the young professionals with enough disposable income to be able to spend what you earn without much thought – especially if you don't have kids or a mortgage payment. It can be a big shock to be thrust back into a scrimping student lifestyle, so it's better to start the trimming earlier rather than later.
Saving is most effective if you set a goal. That's why step 1 is important; a realistic forecast and budget helps you frame your savings target.
Apply early.
Look at the MBA financial aid resources available at your target MBA programs. Most schools have helpful information online. If you're admitted, you'll likely receive a menu of options related to public and private loans, scholarships, flexible payment terms and trusted sources of financial aid for MBA programs. Different schools may define the types of aid on offer differently. For instance, a fellowship may be a prestigious merit-based award, a grant with unique research, leadership or internship opportunities — or just a school's term for a need-based grant, according to Michelle Clifton, a college finance consultant at College Coach.
That said, many schools distribute financial aid for MBA students on a first come, first served basis. That means it is to your advantage to apply early, because the financial aid office may have less funding available the later you apply.  If there are multiple admission rounds, apply in the first round. If you are a US citizen, be sure to complete the FAFSA for your MBA application before the priority deadline – funds do run out! Investigating MBA grants and scholarship funding is another thing you should do well before you even contact and apply for MBA education programs – some are even earlier than the app deadline (view our related article on finding scholarships for your MBA application).
Income is important.
Your income is a big piece of the need-based aid puzzle. Once you know you're going for an MBA, avoid inflating your income if you can. Try not to have a capital gain in the year(s) being assessed. If you do, let the financial aid office know that it was a one-time occurrence, whether it is a one-time capital gain, unusually large bonus, severance package, or unemployment income. They may be willing to make concessions.
Keep in mind that your spouse's income will influence potential aid. You still need to complete the FAFSA to apply for need-based aid, but for graduate school, parent financial data is no longer required. However, you will need to include your spouse's income on your FAFSA application if you are married at the time of filing the form. This joint income will likely be used to determine any need-based funding. It's not the most romantic consideration when setting your wedding date, but it's something to think about if you haven't yet tied the knot.
Know how many years of income you need to prove.
Some MBA academic programs review more than the one year of income that's included on the FAFSA. For example, they may require you to produce your last two or three years of income tax returns to assess your true financial need. If possible, find out which year(s) of income are going to be factored in before you apply.
Home equity may matter.
Some community lending programs require the CSS Profile application in addition to the FAFSA. The CSS Profile asks students to report equity in your home, if applicable, so be aware that this will be an additional asset that isn't included on the FAFSA.
Consider paying off your debts.
While assets must be reported as of the date you are filing the FAFSA, debt is not taken into account. If you were already inclined to pay off your car or direct a chunk of funds towards undergraduate loans, why not do it before applying for graduate financial aid? Reducing your available assets may help maximize your eligibility for need-based grant and scholarship aid.
Cite special circumstances.
If you have any unusual circumstances in your financial picture, reach out to the financial aid office. Consumer debt and prior student loan debt typically won't fly, but unusually high medical expenses may be considered.
Look for Country-Specific Financing.
If you're an international student, make sure to look for both loans and scholarships that are specifically targeted to people from your home country. Some examples of financing that are country-specific:
Loans or scholarships offered by your government for students getting an MBA abroad;
Programs like the Fulbright Scholarship offered by the US government to encourage international students to study in the United States;
Scholarship programs offered by schools that are available to people from specific countries;
US-based lenders that specifically work with international students, such as MPower Financing and Prodigy Finance (both offer no-cosigner loans).
Choose Loans Carefully.
Even if you take advantage of personal savings and scholarships, you'll likely need to consider loans to finance your MBA. When you're looking into loan options, it's important to understand the terms each lender offers. Here's a short list of factors to consider:
The interest rate, and whether the interest rate is fixed or variable
Origination fees
The length of the loan term
The approximate monthly payment once the loans are in repayment
Deferment or forgiveness options for periods of unemployment and/or for public service
Be aware that the lender with the best terms in your first year of business school might not have the best terms for your second year. Plan on repeating the loan application process in your second year of business school. If you find another loan that is a better deal, it could save you a lot of money in the long run.
Remember, schools that accept you want you to have the money to attend. It is a blow to the admissions office when admits drop out because they can't finance their MBA, so they will try to help. However, "Don't assume that you'll be automatically considered for all fellowships, assistantships, scholarships, and grants," Clinton cautions. "Look out for any special applications, essays, or early deadlines to ensure that you are not leaving money on the table."
Search for private scholarships before applying, and throughout your enrollment, to reduce your out-of-pocket costs. There may be awards offered for the second year that you'll be able to apply for during your first year.
The key takeaway is that there is funding out there to help you make your MBA a reality. Most full-time students put together some combination of personal savings, loans, and, with luck, a scholarship to finance their degree. The end result is worth it. "The value of an MBA, like the cost, is about more than the money," says Fortuna's Judith Silverman Hodara, former head of Wharton admissions, citing incalculable benefits like a degree program's alumni network and front-row access to the latest industry insights. "While it is mission-critical to get practical about costs, the array of financial assistance that exists means that dollars shouldn't stand in your way."
---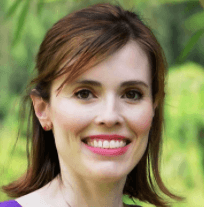 Fortuna Admissions Co-Founder and Director Caroline Diarte Edwards is a former Director of Admissions, Marketing and Financial Aid for the INSEAD MBA program. Contributors to tips in this article include Michelle Clifton, Senior Manager of College Finance at College Coach, and MPOWER Financing. For a candid assessment of your chances of admission success at a top MBA program, sign up for a free consultation.