MBA Essay Writing Tips: How to Craft a Powerful Story
November 16, 2020 | by Sharon Joyce

Your business school essays are about bringing your story to life and providing context to your application by connecting the dots.
You'll want to capture an admissions reviewer's attention with your story and authenticity, persuading them to learn more by inviting you to interview. To get there, your essays should convey a strong sense of who you are as a person and what makes you tick, up and beyond what the admissions team will glean from your academic record and work history.
If the prospect of distilling your essence into essay form makes your stomach seize (especially the quant-leaning among us), get some perspective: This isn't an essay writing competition and you're not trying to win the Pulitzer Prize (although admission to a top 10 program can feel that competitive). Schools care more about the substance and messages than the style.
The worst thing you can do is play it safe and write something you think admissions wants to hear (yawn). This is a medium to be courageous, although memorable cuts both ways – how well you walk the line between original (good!) and weird (lamentable) reflects your judgment.
From my career in admissions and student affairs at Berkeley Haas and Carnegie Mellon Tepper to my coaching role at Fortuna Admissions, I've become seasoned at helping candidates to hone their story and shape their narrative to stand out in a sea of excellence. The hardest part is often just getting started.
Below are some strategies for a successful set-up, along with ideas to consider for crafting your stand-out MBA essay.
1. Getting started: Brainstorm, bullets, notes to self! 
Before sitting down to write, consider the big picture. Your ability to be both genuine and reflective about some fundamental questions – such as your motivations, goals, strengths and career aspirations – will set you up for success. In the end, your personal motivations and future ambitions become the filter for crafting a powerful narrative about who you are and where you're going.
Top tips:
Brainstorm: What factors have driven your personal life and professional career?
Reflect: What key messages do you want to convey? What are the three or so most important take-aways you want the reader to know in the context of the questions?
Frame: Start with a bullet point version and show a logical flow in your path.
2. Step back before going forward. 
Think about the memorable experience and why it might have brought you great happiness, or proved to be a particularly rewarding challenge. This might be an opportunity to share an experience where you grew in confidence from a lesson in failure or went beyond yourself to succeed. Consider what you want a business school to take away from your essay before you try to capture the story in writing.
A few ideas to consider:
What are your major accomplishments, and why do you consider them accomplishments?
Does any attribute, quality or skill distinguish you from everyone else? How did you develop this attribute?
What was the most difficult time in your life, and why? How did your perspective on life change because of the difficulty?
Have you ever struggled mightily for something and succeeded? What made you successful?
Have you ever struggled mightily for something and failed? How did you respond?
What are your most important extracurricular or community activities? What made you join and continue these activities and why are you passionate about them?
3. Reverse the mirror. 
Now, think about it from the program's perspective: they want students who love the school, understand what makes it special and can explain why it's a great fit. They also want to understand how your presence and participation will enhance the overall experience—for others as well as for yourself. Take the pulse of the program and show that you understand what the school cares about, and that its values are aligned with your own.
More ideas to consider:
What are your dreams for the future? When you look back on your life in 30 years, what would it take for you to consider your life successful? What people, things, and accomplishments do you need?
How does this particular program fit into your plans for the future?
And, most importantly, why the MBA?
4. Get inspired: Avoid working in isolation.  
Especially if you're feeling stuck, seek some inspiration or entertainment in other great writing. To this end:
Read sample admissions essays.
Consider your childhood.
Consider your role models.
Ask for feedback from supervisors, colleagues, friends, professors, relatives.
Reflect upon self-assessment tools you might have taken in the past, such as CliftonStrengths, and how your unique set of talents and traits can be highlighted in your business school essays.
Once you're sufficiently prepared and inspired, start to play with possibilities on the page. Dare to have a little fun here – humans respond to enthusiasm and your voice conveys your personality. Know this: There is no right story other than your own. And the person best poised to tell that story is you.
Want more MBA Essay Advice?
View Fortuna's MBA Essay Tips section, which contains a roster of school-specific essay advice and insights, including tips for tackling the essays for HBS, Stanford GSB, Wharton, Kellogg, Berkeley Haas, Columbia, MIT Sloan, INSEAD, LBS, and many more. You can also view our video series, MBA Admissions Masterclasses, featuring essay advice from members of the Fortuna Admission.
---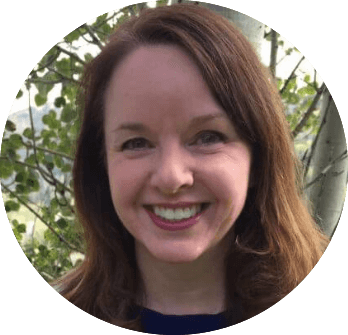 Fortuna's Sharon Joyce is an MBA Admissions Coach and former Berkeley Haas Associate Director of Admissions. Her recent articles include How to Tackle the Berkeley Haas Essays and Tell Me About Yourself: 5 Tips for Your MBA Elevator Pitch. For a candid assessment of your chances of admission success at a top MBA program, sign up for a free consultation.