Minted CEO Mariam Naficy on startups, Stanford GSB & the value of the MBA
February 11, 2019 | by Matt Symonds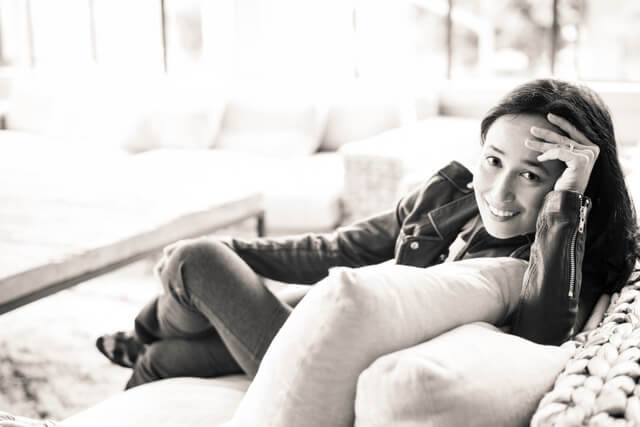 Mariam Naficy, a Stanford GSB graduate, is an e-commerce trailblazer whose influence across tastemaking and disruptive startups spans multiple industries.
Naficy co-founded of Eve.com in 1998 and subsequently raised $28 million in funding, achieving the largest market share in online cosmetics. In 2017, she founded Minted, developing the organization from a stationary platform to an online design forum sourcing original compositions from artists on a global scale. With hundreds of millions of dollars in revenue and 400 employees, the company is uniquely consumer and retailer-focused.  She currently serves as Minted's CEO.
Naficy sat down with Fortuna Admissions' Matt Symonds to candidly discuss the value of business school, her re-application to Stanford, defining her entrepreneurial path in the face of criticism and why passion is an instrumental driver of success.
Matt Symonds: I've heard you say that you never intended becoming an entrepreneur. When did the impulse begin, and what – if anything – did business school have to do with it?
Mariam Naficy: I guess the impulse began before business school. I'd been at Goldman for two years, and in management consulting for two years, and the impulse to start something happened after those two experiences.
I was not that child selling lemonade, that classic entrepreneur. I didn't know anything about business growing up; none of my family members were in business, and no one talked about business or entrepreneurship at all. No one really talked about computers or technology, and so I came to all this by myself much later. My dad's a development economist, and my mom is an editor… I was 25-26 when I decided I had to start something on my own.
Symonds: What gave you the confidence to reapply to Stanford GSB? And what do you think made the difference in submitting a successful application?
Naficy: The second time around, I re-took the GMAT and my score went up a lot. And also, I had been in banking and consulting, which are somewhat undifferentiated routes before business school. I took a break and I actually wrote a book on investment banking and management consulting and sold it to a major publishing firm. I took a job as a marketing director at a restaurant company because I wanted more consumer experience. This was a chain of restaurants being started by an entrepreneur who had graduated from Stanford business school. He ended up becoming a lifelong mentor of mine. So those are the things I did on my "year off." I tried to do things that were more interesting, more me, and something that would help Stanford understand that I could take bold steps and do something a little different.
To hear more about Mariam's story, listen to her interview on NPR's How I Built This with Guy Raz.