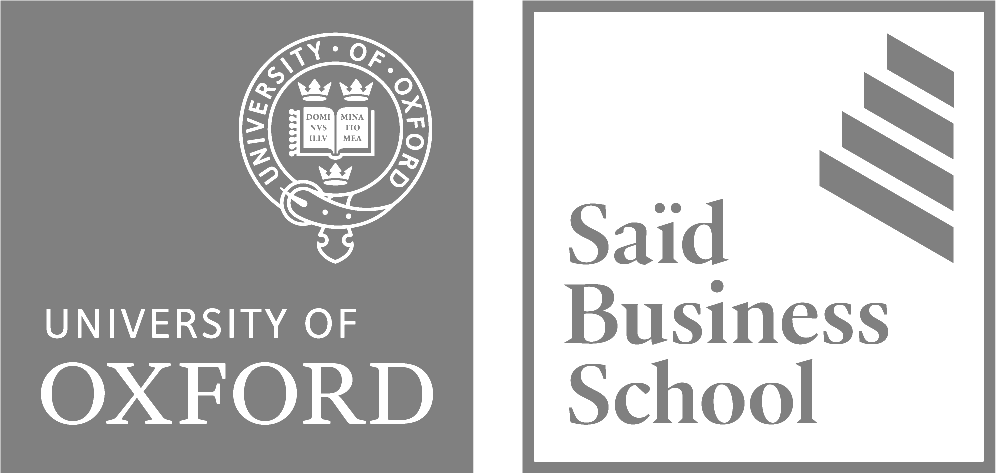 About Oxford Saïd
Oxford Saïd's MBA cohort is, on average, comprises just over 300 students, making it larger than its main rival, Cambridge Judge, but slightly smaller than the UK's leading MBA programme at London Business School. The MBA curriculum is organized around three themes: responsible leadership, the global rules of the game and entrepreneurship. These three themes permeate all aspects of the program, from core and elective courses to guest speaker sessions and student-run competitions.
Students also benefit from a talent development programme that commences from the start of the programme and includes the opportunity to work with an executive coach.
Oxford Saïd is very impact-driven – they say its purpose is to "prepare business leaders for the task of making the world a better and more equitable place." A lot of schools want you to showcase your leadership, but for Saïd, it's critical that you demonstrate how your leadership positively impacts society.
Oxford University operates a collegiate system, in which each degree student is attached to one of the University's 45 colleges. Oxford's colleges are independent, self-governing and multidisciplinary, each comprising students, faculty and administration. A community within a community, the college system provides an opportunity for MBA students to make friendships quickly with students from a range of disciplines while benefiting from dedicated facilities, sports and social events.
Strengths And Specializations
Social impact, entrepreneurship, international management, finance
Incoming Class
Number of Applicants: 8,264
MBA Class Size: 313
Tuition: €142,880
Post-MBA Careers
Career Sector: Global Industry (tech – 18.3%, healthcare- 5%) – 32.8%; Finance 33.3%; Consulting 27.8%; Social Impact 6.1%; Starting new business 10%
Top Recruiters: Big Society Capital, British Int'l Investment, Credit Suisse, Cross Boundary, Ridgeback Group, Accenture, Bain, Deloitte, EY, EY Parthenon, KPMG, McKinsey, OneReach.ai
Avg Base Salary: €78,895
Salary Increase: 96%
Employment in 3 months: 86%
Oxford Said Ranking


Oxford Said MBA Admissions
Avg. Age: 29
Avg. GPA: 3.70
Avg. GMAT: 690
International Students: 93%
Female Students: 48%
Deadlines for 2021-2022: R1: Sep 27, 2023, R2: Jan 05, 2024, R3: Mar 20, 2024
Sources: HBS, BusinessWeek, Financial Times, US News
Essays
As part of your application, you will need to submit a supporting statement
Personal Statement (please provide a personal statement that outlines anything additional that you would like the Admissions Committee to consider) (250 words)
Re-applicants will need to submit an additional essay as below:
What improvements have you made in your candidacy since you last applied to the Oxford MBA? (250 words)
Online Assessment: Candidates will need to complete four questions via their online assessment platform.
To virtually meet you, get a sense of your personality and see how you think on your feet, you will need to complete an online assessment as part of your application:
Two motivation-based questions – all candidates will answer the same questions
One competency-based question – this will be randomised
Written response – this will be randomised and light-hearted to show us how you can think on your feet!