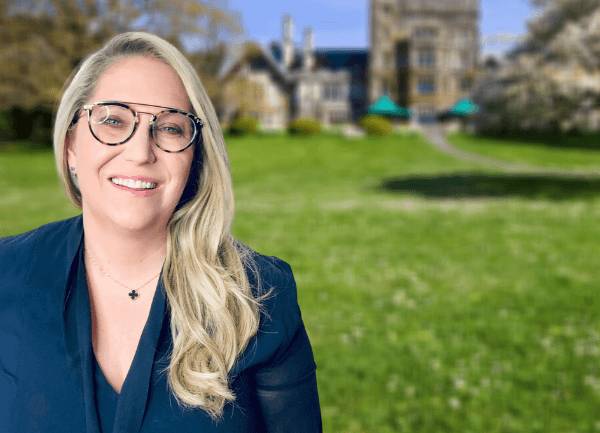 Cassandra Pittman
Senior Expert Coach
Years of admissions experience
12
Credentials Highlight
Former member of admissions teams at London Business School and INSEAD; Columbia MBA alum
"Most admission consultants considered me an "unfavorable" MBA candidate. But Cassandra helped me capitalize on the unique aspects of my story. Her feedback was exceptionally useful and practical. And she made my dream come true! "
A Columbia MBA and former member of the admissions teams at both INSEAD and London Business School, Cassandra brings to the Fortuna team a unique breadth of knowledge and insight into the admissions processes at top US and International programs. A certified coach, she combines a career in spanning management consulting, leadership coaching, business education and MBA admissions with her knack for weaving a compelling narrative and her passion for helping leaders realize their potential to help Fortuna clients achieve their dreams.
Q & A
What's your top piece of advice for admissions candidates?
It's not enough to be great. You have to be both great and different. That's why storytelling is so important – illuminating the pieces of your biography that will help schools to understand what makes you unique. Approach the process as an opportunity to really think about what influences have shaped you, to articulate your goals and values, and to allow your self -reflection to come through in the application. The best narratives exhibit both self-awareness and authenticity – there's no magic formula or "right" answer. Not only will your application be stronger for it, but you will most likely find that you will get more out of the MBA experience itself because of it.
What's your coaching superpower?
Building your narrative. I delight in helping clients to discover, then articulate, the pieces of their identity and experience they might otherwise have overlooked. Each client is different, and each is extraordinary in his or her own way – even when they can't see it themselves. My gift is to find the threads that make up their own unique story the voice that helps them tell it to the world.
Interested in working with Cassandra?
Although we cannot guarantee your preferred coach selection because of workload capacity, we will always do our best to match you up with the coach of your choice if you have a specific request. You may indicate your preference when you sign up for a free consultation.