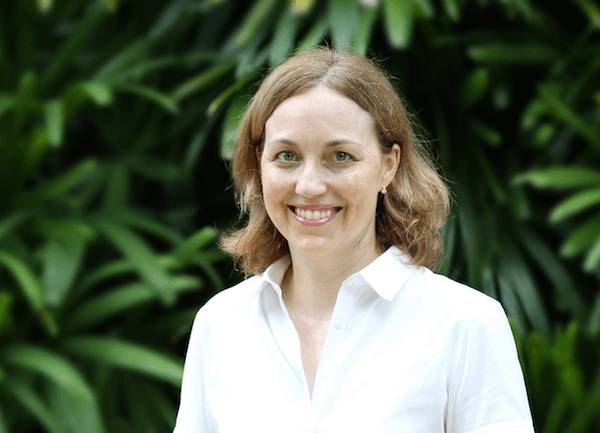 Jenifer Raver
Years of admissions experience
8
Credentials Highlight
Former Director, Dean of Faculty Office, Yale-NUS College & Wharton MBA / Lauder MA
Jenifer brings more than a decade of experience working in higher education, including various roles at INSEAD, Singapore Management University and Yale-NUS College. She served as a coach for Career Services at INSEAD and as the MBA Programme Director of Singapore Management University (SMU). Most recently, Jenifer led a team at Yale-NUS College to hire and support faculty.
Jenifer started her career in the US as a translator for Toyota; post MBA, she joined Time Inc. in a brand management role. She has spent 15+ years living and working in Singapore and Japan, and travelled extensively throughout Asia, Europe and North America.
Jenifer holds an MBA in Marketing from the Wharton School and an MA in International Relations from the Lauder Institute at the University of Pennsylvania. During her time at Penn, she served on the Lauder Institute Admissions Committee. Post-graduation, Jenifer has served as a Wharton alumni interviewer and as a member of the University of Pennsylvania Alumni Club (Singapore) Executive Committee. She received her BA in English Literature and Japanese Language & Literature from Indiana University.
Q & A
Why are you passionate about coaching?
Applying to and attending business school were transformative experiences for me. That's why I'm so passionate about working with MBA applicants. I love being part of clients' journeys to help them better understand themselves and to articulate what they have to offer as business school applicants. I start by listening and then asking questions to help draw out the elements of you that are extraordinary. We all have a unique, compelling story to tell. I'll help you to define and present yours in a way that allows you to stand out from the pack.
What's your top piece of advice for admissions candidates?
Be authentic! You have a unique story to share. Also it's important to be honest; no admissions committee expects perfection. Instead they want to see self-awareness and how you learned from your mistakes or missteps.
Interested in working with Jenifer?
Although we cannot guarantee your preferred coach selection because of workload capacity, we will always do our best to match you up with the coach of your choice if you have a specific request. You may indicate your preference when you sign up for a free consultation.