Two-Year vs. One-Year MBA Programs: Which one is right for you?
May 24, 2023 | by Melissa Jones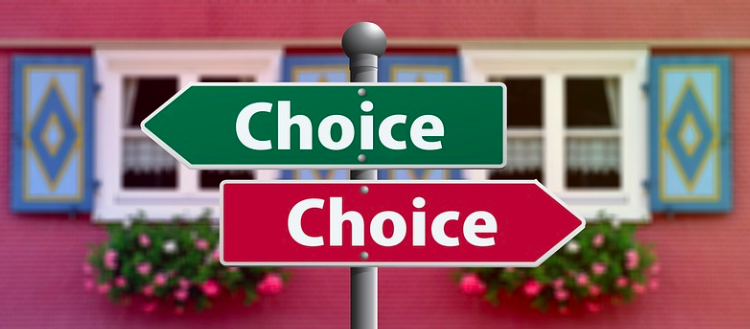 As you conduct your business school research and consider which schools are best for you, one way to narrow it down is by length of program. The typical MBA program is two years but many schools, particularly in Europe, offer one-year programs. As an admissions coach with Fortuna Admissions, I'm often asked by candidates what really is the difference between the two options and which length is better suited for them and their goals. Here is a rundown of differences to help you evaluate pros and cons.
Two-Year Full-Time MBA Program
The two-year program is the traditional MBA format. Because it extends over two years, students complete more course material than in a one-year program and have an internship opportunity between academic years. Students in two-year programs have an extended period for networking and job search, engage for a longer stretch with students and professors, and partake in more time for study trips and treks as well as extracurricular activities on campus. The first year is largely reserved for completing the general course requirements (core courses) to build a solid foundation across all business fundamentals (e.g. accounting, finance, marketing, operations, etc.). Once the core courses are completed, the second year allows you to get more specialized where you can choose from a plethora of electives.
In general, the experience offers broader experiences and may go deeper into some topics than a one-year program, which can be very intense and fast-paced.
One-Year Full-Time MBA Program
The one-year full-time MBA program is an accelerated experience and course load. At a top tier one year program, students cover 80% of the curriculum of a top two-year program. Not only are the days long and the academics intense, but the networking and job search starts much earlier, in some cases as soon as school has commenced. Students go 'full throttle' from the moment they step onto campus until graduation and, consequently may have less time for special interest clubs and activities. That means that you'll need to be more selective with the extracurriculars you choose.
On the plus side, because it's condensed, you are only paying tuition for one year rather than two, one year of accommodation, and one year of other school expenses, so often it's about half the cost of a two-year program. Students are also only forgoing a salary and are out of the workforce for just one year, as opposed to two.  For most people, giving up a salary for two years is extremely daunting!
As a result of these different costs and the difference in foregone salary, your return on investment is faster in the one-year format. In addition, certain business schools (mostly US schools) state that one-year programs are better for those with a more focused career goal and are for those who want to "accelerate" their career. This can be interpreted to mean that these programs are not as great for career switchers. However, for example, even though INSEAD's program is one year, their statistics year-over-year show that approximately 84% of graduates switch sector, geography, and function. Clearly, leveraging a one-year program to make a major career change is very feasible!
So, what kind of candidate is best for each program?
The more typical candidate for a two-year MBA is someone who:
Comes from a non-business background/degree, and is looking for more time to consume and digest topics they've never studied before
Wants to make a major career switch
Wants to explore opportunities with an internship
Is still fairly junior in their career
Has strong potential to be recruited for management fast-track programs, entry-level consulting jobs, or other graduate-level careers in business
The more typical candidate for a one-year MBA is someone who:
On average, has one to two more years of professional experience than the usual candidate for two-year programs
Already has a background in business either academically or professionally. Note: This isn't always the case and doesn't mean that someone without any business education or experience won't be admitted.
Has focused career goals and wants to 'beef up' their skills before quickly returning to the workforce
Is a sponsored student, returning to their current company, and/or is a career accelerator, looking to climb the corporate ladder faster, or is an entrepreneur
Wants to stay closer to the labour market (not be out of the workplace for more than a year)
Doesn't necessarily want or need an internship e.g., Kellogg's one-year and Columbia Business School's J-Term do not offer internships. In contrast, INSEAD's January intake, Cambridge Judge, and Oxford Saïd do. (See full list below)
As business schools innovate with new formats and platforms designed to meet students' interests and needs, it seems that the number of schools with a one-year format is constantly growing. The list of schools offering a one-year program that we have compiled below is a starting point, not an exhaustive catalog. We encourage you to check with any school you are interested in to see if they offer this option.
Choosing the length of program really depends on your individual needs, where you are in your career, and where you want to go. The good news is that schools report that no matter what the length, starting salaries paid to one- and two-year MBA graduates are the same. And in general, the formats do not differ very much in terms of program content and admissions selectivity. The main difference is the time you have on campus, the internship opportunities, the intensity of the program, and the amount of time and space you have for other activities outside of academics. Either way, you will graduate with the solid business knowledge and network to make your career goals a reality.
US One-Year Programs (Note: All of these schools also offer a two-year format)
Northwestern Kellogg
Columbia Business School (16 months)
Duke Fuqua
Notre Dame Mendoza
Emory Goizueta
Cornell (Tech MBA)
NYU Stern (Tech MBA)
NYU Stern (Fashion & Luxury MBA)
University of Pittsburgh, Katz Graduate School of Business
University of Florida Warrington College of Business
SMU Cox School of Business
USC Marshall (note their I-BEAR program is for mid-career professionals with on average 11-12 years experience)
*Note that none of these one-year programs offer an internship opportunity
International One-Year Programs (internships optional)
INSEAD (with internship – January intake)
Judge Cambridge (with internship)
Oxford Saïd (with internship)
IE (with self-sought internship)
IMD (with self-sought internship)
Bocconi (with internship)
Bayes Business School, formerly known as Cass Business School (no internship)
Warwick Business School (no internship)
Hult International Business School (with internship)
Mannheim Business School (with internship after the 12-months)
Imperial College (no internship)
Richard Ivey School of Business (Canada; offers only a one-year program)
Rotterdam School of Management (no internship)
S P Jain School of Global Management (no internship)
Hong Kong University (with internship)