5 Top Tips: Reapply to Harvard Business School
June 24, 2019 | by Karla Cohen

Don't presume that Harvard Business School isn't interested in your candidacy solely because you've been rejected before.
Often, MBA candidates endure more than one application cycle before securing a coveted place at their dream school. Furthermore, approximately 10 percent of HBS candidates apply more than once. Navigating the process once gives you more concrete information about what HBS really wants and how to deploy a more adept performance this time around.
As the associate director of doctoral programs and a former member of the MBA interview board at HBS, I've seen many cases where rejection breeds significantly stronger candidates. Additionally, I've supported rejected applicants in strategically positioning a successful reapplication as a Fortuna Admissions coach. Here's what you need to know about reapplying to HBS, and the key aspects  to consider for maximizing your chances for success this time around.
5 Essential Tips for Reapplying to Harvard Business School

1. Ensure your reapplication stands on its own.
Don't assume HBS will read your previous application(s). Generally, the focus has always remained on the current application, and it should stand alone. While it's true that prior application(s) are always available to the assigned reader, it's up to this person's discretion how deeply they choose to invest in past work. Be certain to relay what you've accomplished since prior applications, as well as the ways you've matured and evolved. Past records won't usually be examined unless aspects in your current application raise a flag.
2. Solicit external feedback.
Do you think what you communicated or wrote was found lacking, as opposed to the more quant-driven factors in admission? Maybe you advanced to the interview stage, but your performance failed to connect with the assessor. Sometimes, HBS will offer feedback, so it is always prudent to ask. Feedback from a trusted friend, or an MBA coach with experience as a former gatekeeper, can give you insight into better understanding what went awry and what opportunities exist for the future. Obtain a clear understanding around areas of improvement to help enhance your narrative.
3. It's alright to reformulate your goals.
If you suspect your post-MBA aspirations were the weak link in your past application(s), do some introspection and due diligence. Were your goals incoherently defined or unrealistic? HBS wants to see a thoughtful combination of ambition and realism, which means presenting your short- and long-term career goals as credibly, coherently and impactfully as possible. Leverage LinkedIn to research professionals who may have followed your anticipated trajectory and try to identify models of success with the goals that you're developing. This can illuminate a clearer sense about the viability of your goals and path. 
4. Stop to reassess your recommenders.
Should your recommenders remain the same, or should you source other people? Do their letters require subtle revisions and updates, or do they need more substantive edits? The answer is, it depends. Some applicants have an inclination around what their recommenders articulated, while others have no access to the content produced on their behalf. If the latter applies to you, stop to ask yourself – is this definitely the ideal person to advocate for my candidacy? If you've switched jobs, you might consider someone new who's an immediate supervisor (though with a recent move, this isn't always appropriate). If you're returning to a previous recommender, equip them with the latest developments to share that reinforce your suitability and potential. Make certain they have ample details to pen the updated letter with specificity, depth and enthusiasm.
5. Elevate your essays by getting more personal.
I've written before about What HBS Really Wants, and it's worth repeating in this context: once you've reached a particular echelon of brilliance, drive and dedication, it's all about your story. And great stories will inspire an emotional connection with the reader. Your willingness to go deep and get genuine personal can often make the difference for the HBS essay. To echo my Fortuna colleague, Sharon Joyce, in Writing a Powerful MBA Essay, "This is a medium to be courageous."
A wonderful example is a third-time reapplicant to HBS, whose remarkable essay gave goosebumps to my Fortuna colleague and former head of Wharton admissions, Judith Silverman Hodara. "Unlike in previous years, this individual revealed an achingly personal account of the family dynamics that shaped her, which conveyed a level of depth to the positive impact she was advancing in her community and company," notes Silverman Hodara in her recent reflection. This candidate's willingness to share an intimate story that outlined her underlying motivations for pursuing the MBA uncovered a level of clarity of purpose and depth that hadn't come through in prior applications.
Lastly, don't fixate on your status as a reapplicant as being a disadvantage. Reframe it as evidence of your tenacity, streadfastness and commitment to HBS, yourself and the journey of becoming a more enlightened and self-aware person. Approaching your reapplication from this perspective will lay a foundation for success and allow your courage, confidence and sincerity to shine through.
For more insights and advice, view my video strategy session with Fortuna Director Judith Silverman Hodara:
---
Want more advice on applying to Harvard Business School?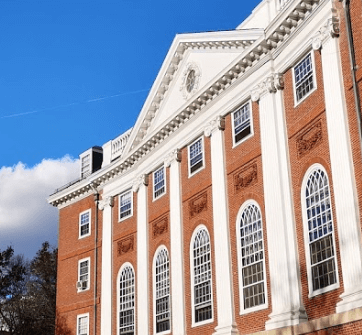 View these essential articles on HBS by Karla and other members of the Fortuna Admissions team:
1. HBS Essay: What Harvard Really Wants
2. How to Ace the HBS Interview
3. Tips for Writing the HBS Post-Interview Reflection
4. HBS + GSB: Comparing Our Deep Dive Analysis on Who Really Gets In
5. Recommender Strategy for HBS & GSB
6. HBS video strategy sessions on our YouTube channel (8 videos)
You can also request a copy of our Insider Tips Report on HBS or the full deep dive reports on HBS and Stanford GSB.
---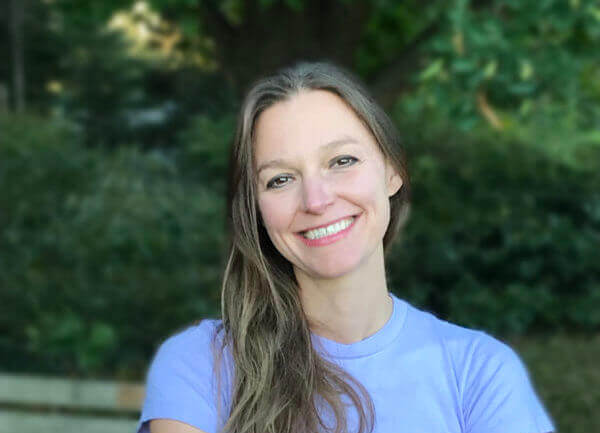 Fortuna Admissions Expert Coach Karla Cohen was Associate Director of Doctoral Programs at HBS and served on the MBA interview board for the Harvard MBA program. Fortuna Admissions is composed of former admissions directors and business school insiders from 16 of the top 18 business schools. For a candid assessment of your chances of admission success at HBS and other top MBA programs, sign up for a free consultation.