HOW TO CREATE MBA GOALS: LONG TERM VS. SHORT TERM CAREER VISION
September 04, 2022 | by Heidi Hillis

To craft the best career vision for the MBA, you must present a coherent narrative that persuasively links your personal reasons for pursuing an MBA with your past experiences as well as your short- and long-term goals.
Once you've begun to explore your career vision (see part 1 in this series, How to Create a Career Vision for your MBA Application), you'll want to tease out the long-term vision and short-term goals. Understanding the differences between them – and how they work together – will enhance your capacity to articulate a compelling case to admissions committees of MBA schools and programs.
What Are MBA Goals?
Your long-term MBA goal is generally where you plan to be 10 years out, while your short-term MBA goals are the stepping stones paving the way to get there. Short-term goals involve your near-immediate plans – either for an internship and/or two to three years post b-school. During this period, you should be acquiring specific expertise or skills that's essential for you to reach your long-term vision.
Your long-term vision defines your end goal, the peak of your career — answering the question "what you want to be when you grow up." In response, it's unnecessary to delve into exacting detail. Instead, your focus should be on the impact you want to have throughout your professional career. The admissions committee wants to know your values and motivations and how you plan to influence an industry or community.
Alternatively, for the short-term goal, you DO want to get specific. This goal is more important to the admissions committee and should reflect thorough research down to the function, industry —  even possible companies you hope to be working for.  It's also important to communicate your understanding of the business school recruiting process and what it will take for you to land your post-MBA job. That said, you might consider a few options, to demonstrate that you have a plan B if your ideal path doesn't work out.
Taken together, it's imperative to show a rational thread between your past experiences, the MBA, your internship and your post-MBA goals. You want to show how the skills developed from each of these experiences relate to your vision.
In sum, below are the key distinctions between the long and short-term MBA goals.
Long term career vision:
Time frame: 10+ years
The end goal: What you want to be "when you grow up"
Reflects your values
Focuses more on desired impact
Both inspirational and aspirational
Expresses the motivation behind your short-term goals
Recognizes that there may be alternative paths to get there (plan A, B, C…)
Three examples of a long-term vision for b-school:
"I aim to increase financial inclusion within current banks by designing, developing, and launching a financial services ecosystem for unbanked Americans."
"I seek an executive-level position at a renewable energy organization such as a wind farm or solar company, to well-position me to reach my ultimate objective – impacting the global carbon footprint as a CEO of a global renewable energy organization."
"I aspire to transform the healthcare system in Mexico by finding innovative ways to make the diagnostic process less costly, so that funding can be used toward enhanced treatments and facilities."
Short Term Career Goals for MBA Students:
Time frame: internship and up to 2-3 years after graduation
Stepping stone to your long-term 

MBA goals

As specific as possible, reflecting considerable research and thought related to: geography/industry/function/potential companies
Achievable and realistic
Focuses on building capacities, expertise, and experience
Displays an understanding of the MBA recruitment process
Three examples of short-term MBA goals for b-school:
"I will leverage my pre-MBA experience as a financial analyst to pursue an internship in finance, either on the buy side or sell side, focused on the energy market. Immediately following business school, I will seek a general management or leadership development rotational program at a global energy firm such as X, focusing on gaining exposure to business development, marketing, and operations."
 "To gain the experience I need to eventually reach my goal of financial inclusion for America's unbanked, immediately following my MBA I intend to pursue a role in business development or project management in a late-stage fintech startup such as X or Y."
"After having had wide-ranging exposure to several industries and companies at X consulting firm, I plan to use the intense finance curriculum at X school to help me pivot to a career in investment banking, where I will be able to gain further knowledge of the key metrics used to valuate companies and portfolios. I intend to pursue an internship with a bulge bracket investment bank such as X, which should help position me to achieve my goal of working as an analyst for an investment bank post-MBA."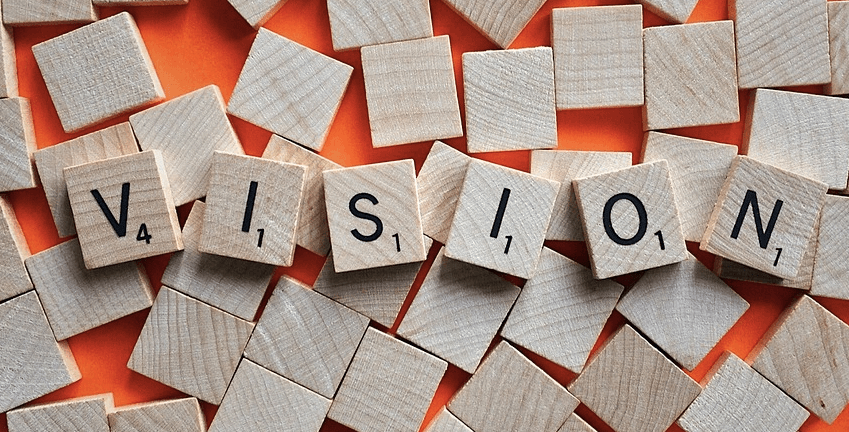 Want More Advice?
For more career vision insights and resources on what the MBA admissions committee is looking for in your b-school application, view the Fortuna team's related articles and video strategy sessions:
Let's Get You In.
Fortuna Admissions is a dream team of former MBA Admissions Directors and Officers from 18 of the top 20 business schools. With our unparalleled collective expertise, we are able to coach you to develop a clear vision of your goals for business school and beyond. We work closely with you throughout the application process and provide expert guidance at every stage to maximize your chances of admission to a top school.
Our free consultations are consistently rated as the best in the industry. To learn more about Fortuna and assess your chances of admission to a top business school, request a free consultation.
---
Fortuna's Heidi Hillis is an MBA admissions coach and alumnus of Stanford GSB. For a candid assessment of your chances of admission success at a top MBA program, essay tips, and more, sign up for a free consultation.