How Many MBA Programs Should You Apply To?
May 23, 2023 | by Fortuna Admissions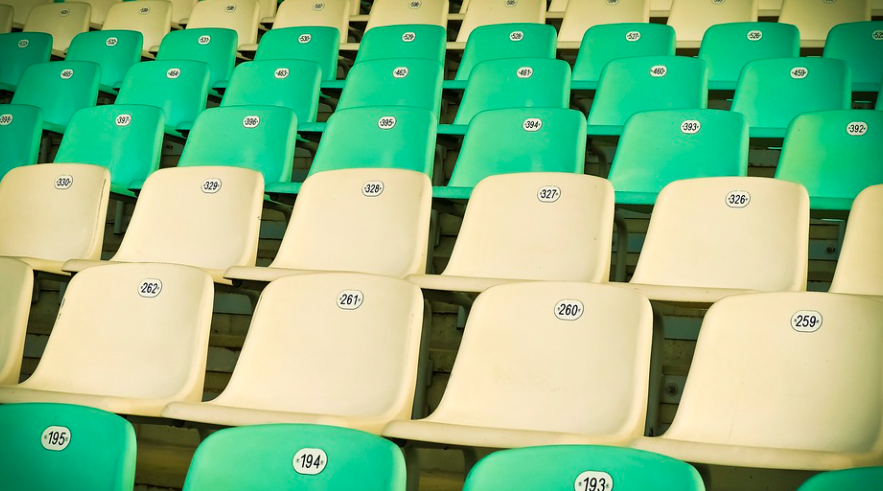 It's time: You've decided to invest in yourself, grow by gaining new knowledge and skills, and advance your career. You know an MBA is for you, and you're ready to apply. Now you are asking one of the most common application questions: How many MBA programs should you apply to?
How Many MBA Programs Should You Apply to? It Depends…
There is no magic number! While there are no hard-and-fast answers to this question, there is good news. The more closely you understand your situation, the more confident you can feel in determining the number of MBA programs you will apply to.
Do Programs Care About the Number of MBA Programs You Apply To?
Why should you care about the number of MBA programs you apply to? As it turns out, some MBA program application forms will ask you for that number.  London Business School, Chicago Booth, and Berkeley Haas, all ask for that information.  And if you don't find a question about the number of MBA programs you are applying to on an application form, you most likely will hear the question in your admission interviews.
Why do schools ask? If they decide to admit you, they want to know that you are likely to be invested in them. They want to know how serious candidates are about the schools in their application mix, and they also want to know about their competition.
How Many MBA Programs Do Most Students Apply To?
While the number clearly varies from applicant to applicant, generally sources site a range of four to eight applications per applicant. You might select the top two or three schools that you really prefer, two or three others that are next in line, and one or two that are the back-up choices.
The true range, though, can vary: Some applicants may want to put their eggs in one basket, apply to only one school, and reassess if that doesn't work. Other applicants may decide to send more than eight applications to help ensure acceptance.
You might want to consider applying to fewer programs if time is — or isn't — on your side. If you have time to pursue your educational and career goals and aren't worried about immediate acceptance, you may want to only apply first to the top schools on your list, knowing that you can broaden your strategy in the next cycle if necessary.  If deadlines are approaching, you might want to limit your number of applications and focus on making those as strong as possible.
On the other hand, if you absolutely need to enter an MBA program this year, you may want to churn out more applications to increase your chances of acceptance. More applications also can help in situations where your application shows a significant weakness, such as a job loss by firing.
What Other Factors Should You Consider When Determining Your Application Numbers?
Don't forget to take location into account. Are you open to moving or do you prefer to stay close to home? Do the schools on your list offer online or hybrid options that take this consideration off the plate, and are you interested in those options? Cast your net broadly enough to cover options that appeal to you and meet your needs.
Cost also can impact the number of applications that you submit to MBA programs. Keep in mind, it's not only the cost to submit applications, which can range from $100 to $250, but also the cost of your time to gather recommendations and all other materials and complete the applications.
And, of course, ideally the MBA programs you apply to are programs with strengths that match what you want and need from an MBA.
Helping You Decide
Where to start to determine how many MBA programs you should apply to? These steps can help you as you begin to answer that question for yourself.
Look at you and understand your situation
Pursuing an MBA is a life-changing endeavour and an investment in your professional and personal growth. Knowing what you want to gain from your MBA experience sets the foundation for your school search.
Ask yourself some questions
What business areas interest you? How do you see your career evolving? Many MBA programs degrees focus on areas such as entrepreneurship, real estate, luxury goods or non-profits. Schools also may offer specialized degrees or cutting-edge expertise in economics, finance, taxation or marketing, among other areas.
Do you want a fast path to an MBA or are you more comfortable taking your time? Do you want a format where you can still work full time and attend class part time? The MBA landscape includes different formats and options. Understanding the different types of MBA programs (LINK TO: https://fortunaadmissions.com/understanding-the-different-types-of-mba-programs/) will help you narrow down the format that works best for you.
Do you have a dream school? Do you want a highly rated school? How much value do you place on career services and on-campus recruiting rates? How important is the school's alumni network to you and your career aims?
How much do you care about class size? Are you looking for a competitive or collaborative classroom environment?
As you gather your answers, start crafting an MBA vision. This step helps bring your career goals and next steps into sharp focus and pinpoints the role an MBA education can play. Then develop a prioritized list of the qualities in a program and school that are most important to you and begin your search for possible candidate schools.
Research schools and MBA programs
More good news here. After taking the time to reflect on your goals, strengths, interests and values, you've already completed work that makes researching and applying much easier. Now that you know what you want, start visiting the websites on your list of schools. The closer you look at each program's strengths and culture, the better you will understand if the program makes sense for you.
For more tips, turn to How to Research MBA Programs: 4 Key Tips and How To Choose a Business School  and 8 Factors on How to Choose a Business School.
List the pros and cons of each option
After completing your research, write down the pros and cons of each school on your list. See if there are any gaps that you can fill through networking or visiting the campus. Determine whether there are some schools that you can easily eliminate.
Rank the MBA programs
Next, rank the schools left on your wish list based on how well they meet your personal situation.
How to Find Your Perfect Mix of B-Schools
Your own personal ranking of business schools will help you in determining the number of MBA programs you apply to.
You can start by grouping them into categories:
Dream schools, the one or two that you most want. These choices are often referred to as "stretch" schools if they are schools that you aren't sure will accept you.
Likely fit schools, the ones that offer the qualities that match your priority list.
Safe schools, the schools that you believe are most likely to admit you.
Now give the list closer scrutiny. Which of those schools best meet the most important priorities on your list? As you consider that question, the number of programs you apply to will become clearer.
Why Applying to Too Many Schools is a Bad Idea
A targeted application strategy can save you time and money, not to mention helping you reach your goals. One risk is that applying to too many MBA programs can impact the quality of your applications. You may start to take shortcuts in your application responses as you apply to more programs. Schools want to see a compelling answer to the question of why you want their MBA, and with a broad list of schools, you may struggle to share a distinct and compelling reason, You may find it more challenging to gather the letters of recommendation for every application.
Finally, it may become more difficult to offer a strong answer to questions about how many MBA programs you applied to on applications or in interviews. All these factors can decrease your likelihood of acceptance into your most desired schools.
When Should You Apply for an MBA?
Definitely give yourself time, if possible, by starting 18 to 24 months before the application deadline. Applying requires thoughtful preparation – you may even need to take some steps to strengthen gaps in your background, such an enhancing your volunteer contributions or building your leadership experience.
You also will want to pay attention to the quality of your application. Writing an effective essay takes reflection and revision, for example, and you may very well end up modifying your essays depending on the number of MBA programs you apply to.
Business schools accept applications at different times during the year, and many make admissions decisions in defined rounds with specific deadlines.  Learn the timing of the admission cycle of the schools that interest you.  Often schools have the most available spots and scholarship dollars during the earliest round.
Bottom Line
Answering the question, how many MBA programs should I apply to, can help you in many ways. Most directly, it leads you to reflect on your goals and priorities. That work guides you to the MBA programs that offer the best opportunities to meet your expectations.
As you work through this process, remember: You don't have to go it alone. Fortuna can help. Consistently rated as the best in the industry, Fortuna consultants  previously served in admissions positions at top schools and can share tips and advice throughout your application journey that help you define, refine, and reach your goals.