How Parents Can Help (Or Hinder) Their Children on the Road to Grad School
November 15, 2023 | by Fortuna Admissions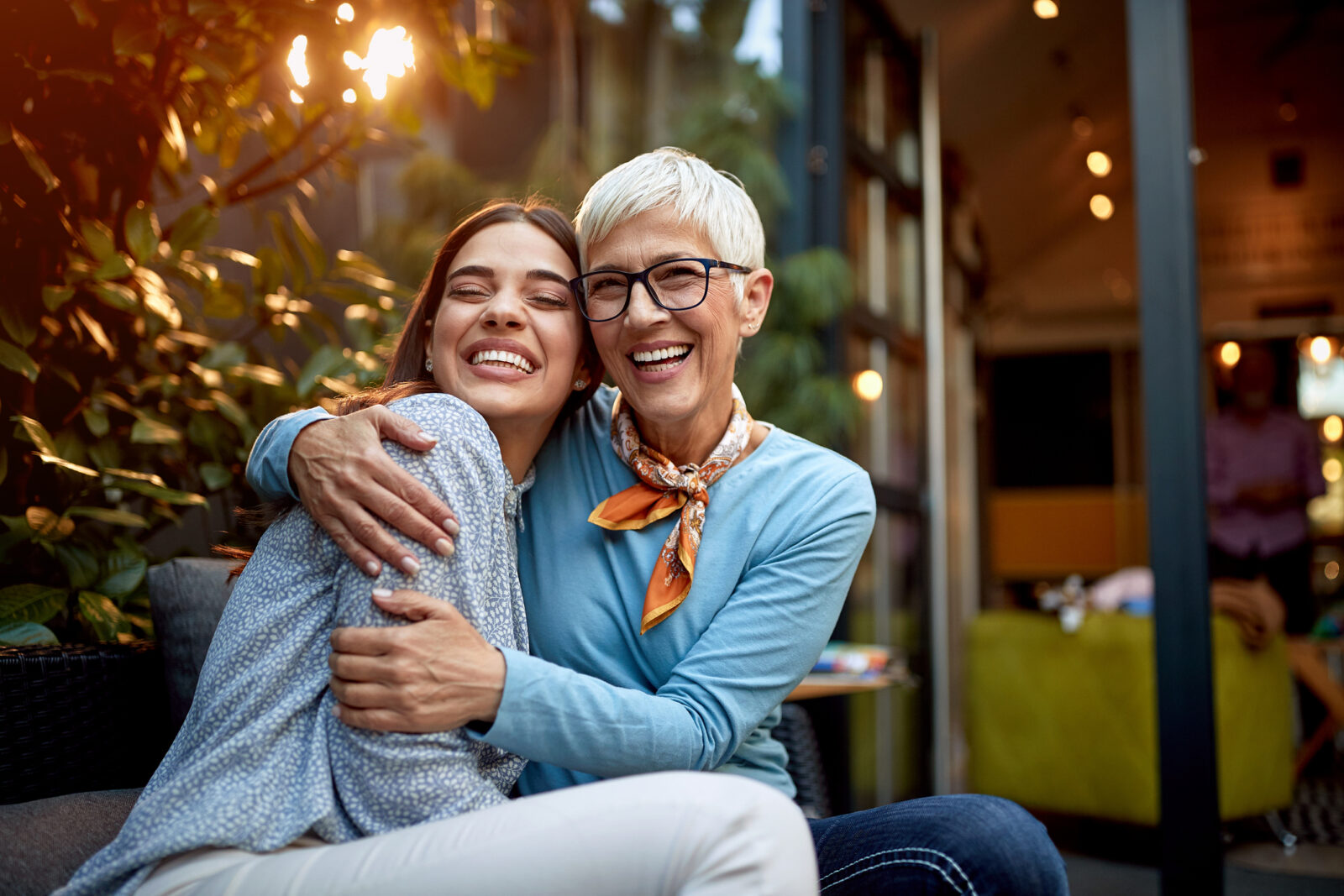 As you slice up the Thanksgiving turkey, sit down to a big family meal, and begin to pass side dishes around the table, your son or daughter announces they want to get an MBA, earn a JD, or get a graduate degree in public health. You haven't even gotten to dessert–your grandmother's famous pumpkin pie–and questions are already running through your head.

Is this news to me, or was it in the cards all along? Which schools are they thinking of? Can they afford a graduate degree? Are they cut out for the pivot they're planning to make? Does the decision make sense for them given their career track and goals? Will I still get grandchildren?
Despite your racing thoughts, maybe your initial response could be, "Thanks for telling me–how can I help?"
This isn't an open invitation to become your child's private banker (more on that later), but there is plenty you can do to support and encourage their goals while also providing a thoughtful and balanced sounding board.
Along the way, there are also certainly pitfalls to avoid to prevent alienating them, or even hurting their chances of admission. We're not talking about the 7 crippling behaviors that keep children from growing into leaders. Whether we insulated our children from experiencing risk, rescued them too quickly, failed to share our past mistakes, or fell short as exemplary role models, they are now looking to invest in their future. The application process to graduate school requires introspection and self-awareness, and it is not too late to provide a useful mirror for their self-reflection.
Consider the following do's and don'ts as starting points:
1. Ask questions, encourage reflection, and listen.

We often see candidates jump into the admissions process who could use some thoughtful guidance. Parents can play a useful role in encouraging reflection. Good questions to ask include: Why do you want a grad degree? What are your professional and personal goals, and how does this degree help you achieve them? Is this path the right choice, and is now the right time to pursue it? This initial discussion may help your child clarify their thoughts and motivation beyond the initial hunch grad school is right for them.Based on her former role as Acting Director of Admissions for Wharton, Fortuna Admissions cofounder Judith Silverman Hodara recommends listening closely. "If you hear things like 'I want to do an MBA because I feel like there are no jobs that interest me in my area,' or 'I'm bored at work,' you may want to encourage your child to consider thinking about other options rather than just an MBA. Business school is one great option, but not the only place to figure it all out."
2. Encourage research.

There are many great schools to choose from. Often parents who have an MBA/JD/MD/PhD push their child to apply to the same school and even degree path. Be careful about how you frame your input and advice, as there is likely more than one school that can help them achieve their goals. Try to keep an open mind and encourage your child to do the research and think about which schools could be the best fit for them. There are plenty of resources to bring you both up to speed on the programs, culture, and career opportunities each program and respective school offers.

Emma Bond, another Fortuna coach who was a Senior Manager of Admissions at the London Business School, notes that "parents should try and let go of their own preconceptions of what the 'right' school is and let the student do the choosing by fit and feel." She also suggests that "parents should encourage their kids to get out and experience an international program, particularly if their undergrad has been done in their home country."

You might suggest your child creates a spreadsheet of their top school choices with some key information like school highlights (strengths/weaknesses), costs, student life, post-grad opportunities, network, and so on. This will help you both compare the pros and cons and be objective about school selection.
3. Don't get stuck on the rankings.

It can be tempting to rely on USNews or another well-known publication's ranking system to create a school short-list. But each publication's criteria may or may not be relevant to your child's needs. To draw attention to just how different each publication's final results can be, Fortuna compiled our own Ranking of the Law School Rankings and Ranking of MBA Rankings, which are both worth exploring. Regardless of which grad school path your child selects, encourage them to look beyond the rankings and research a range of schools for themselves. It may be appealing to say they are attending the number one school in the world, but be willing to give up your bragging rights at future Thanksgiving get-togethers and dinner parties for another school that may be a better fit.
4. Network.

Encourage your son or daughter to contact people in both of your networks who earned the degree they want to get, and schedule a discussion with them about their experience. But don't expect the uncle who completed his MBA in the mid-80s, for example, to provide insight on incubators, courses on sustainability, and the latest MBA career trends. Do think about people whose opinion you trust who have recently completed an MBA, or can introduce you to others who have.
"I have often seen successful candidates benefit from a mentoring relationship with someone who is a family friend," notes Scott Brownlee, former Senior Admissions Counselor at Wharton and Prelaw Advisor at NYU. "For example, a young consultant might have the opportunity to discuss her career path several times over the years with a family friend who works as a product manager for Amazon to determine if a career pivot away from consulting and into tech makes sense for her. Sometimes this friend can be a more effective advisor than a parent, as they may be able to dispel some myths about the career pivot your child is planning to make, shining reliable light on the pluses and minuses of a big career switch."
5. Encourage them to plan ahead.

Applying to graduate school can be a long and laborious process. The essays that are normally part of an application cannot be dashed off overnight, and most candidates spend a few months preparing for the required standardized tests, which can include the GMAT, LSAT, GRE, or even a combination of these tests for dual degrees. The research and preparation required to apply to graduate school usually spans several months and can be difficult for young people to juggle alongside a demanding career if they're already working full-time. Encourage them to work out a simple project plan, and to let you know when you can provide some useful input to the process.
6. Discuss finances.

Attending professional graduate degrees like MBAs comes with a hefty price tag. You must consider more than just tuition–including the cost of living, textbooks, and perhaps travel, as well as foregone salary. The MBA at any one of the "M7" schools–Harvard, Stanford, Columbia, Chicago Booth, MIT Sloan, or Northwestern Kellogg–is likely to set you back more than $200,000. Tuition for the Master's in Public Policy at the Harvard Kennedy School or a year at Princeton's Woodrow Wilson School comes in at over $60,000. Completing a JD at one of the prestigious T14 law schools will cost between $300,000-$400,000. Thankfully the salaries of graduates from such prestigious schools are substantial, but you should still sit down with your child to weigh the ROI and discuss upfront how the degree will be paid for.

Will their choice of school be limited as a result of geographic proximity or cost? Are you willing and able to contribute as a parent? Are there scholarships available? Will they need and are they eligible to apply for a student loan? This financial planning should include a discussion of post-degree career plans, and the sort of salary they can expect after graduation, based on school data.
7. Don't stand over their shoulders.

It's critical that you empower your child to create their own process and outcomes. Avoid following them around MBA fairs or school information sessions, for example, or asking all the questions that your 26-year-old is capable of asking themselves to admissions representatives. Another big "no-no" is to email/cold call a school in hopes of pushing your child into the program. The Fortuna team can attest that MBA Admissions Directors do sometimes receive pushy emails from parents. This will not do your children's chances any favors.

Ultimately, as a parent, you can be a great sounding board for your child as they navigate the grad school application process. Your experience and insight can bring a lot to the conversation, and with any luck, your child is open and responsive to hearing your point of view this Thanksgiving and beyond.

8. Consult experts as needed.
The Fortuna Admissions team has spent the past decade helping thousands of clients secure admission to their dream business schools, law schools, and other graduate programs, and we'd welcome the chance to meet your child, talk through their goals and candidacy, and help them map out next steps in a complimentary conversation with a member of our award-winning coaching team. Please email Scott Brownlee (scott.brownlee@nullfortunaadmissions.com) to schedule time to connect.