How to Craft a Stand-out MBA Application Resume
December 02, 2020 | by Jody Keating

Let's face it: Chances are that there's another applicant to your target graduate school program with the same job title.
Applying to a top tier business school means you'll be competing with many high-achieving wunderkinds with like profiles and similar work experience, especially if you happen to be working in consulting, tech or finance. That's why your resume needs to demonstrate why you're better at your job than someone else with a similar profile or identical job.
So, how vital is your MBA application resume, anyway?
Firstly, the MBA application resume offers the admission committee a concise picture of the important parts of your educational and professional development and accomplishments. It gives a much fuller view of what stand to bring to their business school community. It's also evidence that you have the communication skills to condense your career experience to one page and still make an impression to this particular audience.
Second, your resume will often take the stage if you're invited to interview. Offered about 30 minutes to tell your story in person (or less), your resume offers crucial background as well as a starting point for dialogue, especially for blind interviews in which an interviewer will have read only your resume. Standing out in a sea of excellence means delivering a resume that's specific, succinct and substantive. And – as a plus – just going through the revision exercise can illuminate the answers to the tough interview questions when that time comes.
As a starting point, it's key to recognize that your target business schools or programs are a distinctly different audience than potential employers. As such, a great MBA application resume sample differs from a professional one in several key ways:
Competing against applicants with similar profiles versus more diverse backgrounds
Very likely to be read by a real person

from

MBA admissions

, versus first scanned by a machine
Should underscore success in working in a team environment and collaboration versus job-specific technical skills such as software and/or programming languages
More focused on academic or 

college

achievements, extracurriculars and volunteer work, versus sole or primary focus on professional achievements
In my current role at Fortuna Admissions and as a career coach at Wharton, I've helped hundreds of future business leaders identify and convey profiles to their best advantage. Below I've offered my top five tips – with before/after MBA application resume examples – for crafting a stand-out MBA resume:
Top five tips for crafting your business school resume:
#1: Cut unnecessary job descriptions.
Admissions readers know what an Analyst, Associate or Consultant does on a daily basis, as they will review hundreds if not thousands of applications. What's vital is focusing your MBA application resume on how you do your job better than someone else with the same position. So if a particular bullet would also apply to the person at the desk across from you at work, delete it. Stick to key, impactful examples and avoid general descriptions of your day to day work – a reviewer knows you do more than what's on paper.
#2: Show results demonstrating your value to your employer.
Get specific about why the work you performed was important to the company, offering relevant details and numbers. Demonstrate your understanding of the bottom line as well as the bigger picture. This is also about showing you can transition to a management or leadership role post-graduation. This can be more difficult if you're from a non-traditional backgrounds – keep asking yourself why your work was important to your boss, organization or department head.
BEFORE:
Performed cost analysis for companies in the IT industry.
(Yep, you and everyone else. How specifically did you make money for, your client, your company or your boss, and how much?)
AFTER:
Performed cost analysis for five Fortune 500 companies in the IT industry, saving them an average of $300k per year; generated $20M in follow-on business for the firm from these clients
#3: Quantify, quantify, quantify.
If results are tough to generate, use numbers to show the size of your clients, the scope of your work,– anything that effectively demonstrate impact, and outcomes if you can. Things such as monetary value to the firm of your client, number of people involved, budget amounts, number of visitors to your website – these types of metrics make your resume much stronger. Even descriptive values and numbers convey the visual impression of analytical ability.
BEFORE:
Project managing a cyber security project
Completed interviews with senior- and mid-managements of major corporations, synthesized findings and suggested improvement opportunities
Conducted internal training classes to adopt new CRM software
(You did these jobs because it was how you got paid, but did you do them well, and did it matter?)
AFTER:
Project managing a cyber security benchmarking project worth ~$400K/yr, covering 30 leading higher education institutions across the US
Completed interviews with over 200 senior- and mid-management executives of Fortune 100 clients; drafted white paper based on results distributed to client base of 1,000 companies
Conducted internal training classes for over 250 new hires to adopt new CRM software. Oversaw $20k training budget for new CRM system estimated to save the company over 45 hours per week
#4: Use project examples to show exactly how you contributed.
Aim for precision here. Consider using a sub-header like, "selected projects include:". Remember, it's better to have two awesome bullets than six boring ones, so it's okay to leave out parts of your day-to-day job. Don't forget #2 (results) and #3 (quantify).
BEFORE
Developed and maintained effective pricing analysis data models
Developed several high-value data visualizations and Excel models for C-suite clients to help them make evidence-based decisions
(How do I know your models were effective or high-value? Let's see the evidence of this.)
AFTER
Created and implemented a large consumer survey to help a large media company with $1.2B annual revenue determine its pricing elasticity across multiple segments for its newest product, with projected revenue estimated at $35M annually
Designed and developed a geo-spatial data-driven visual dashboard for First National Bank, increasing visibility to all 600+ branch offices across the globe by at least 80%
#5: Show, don't tell, your abilities and skills.
A reader needs to know if what you're saying is true or just your opinion. Offer evidence to make your achievements fact-based and objective.
BEFORE
Built strong relationships with clients due to excellent communication skills
Demonstrated strong technical skills using VBA, SQL, Python
(Are you that person at work that thinks they have great people skills but really doesn't?)
AFTER
Presented to C-level client executives weekly on project status; sole consultant invited to attend internal strategy development meeting with key client lead after presenting recommendations
Developed and maintained a risk management data model valued at $50M using SQL and tracked key risk indicators
Stay tuned for the second part of this series on crafting your resume for MBA applications, MBA Resume Best Practices: 4 Critical Dos and Don'ts (part 2).
---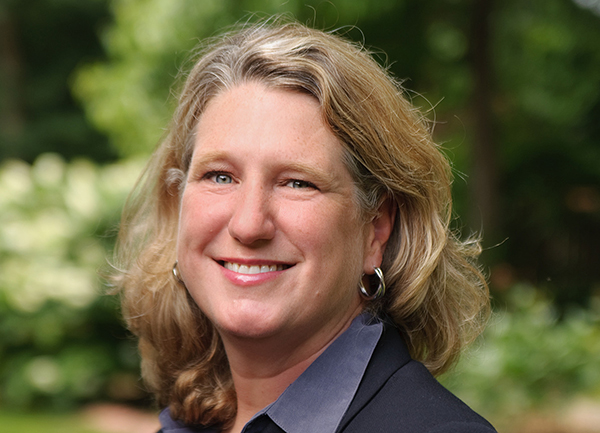 Fortuna Admissions expert coach Jody Keating has built extensive experience as a professional resume reviewer, having worked with MBA students at the Wharton School of Business and the McDonough School of Business at Georgetown. For a candid assessment of your chances of admission success at a top MBA program, sign up for a free consultation.