5 Insider Tips on Applying for the Duke Fuqua MBA
August 28, 2019 | by Catherine Tuttle

Duke University's Fuqua School of has ascended to one of the top international business schools in its somewhat brief history.
Fuqua is routinely ranked among the best domestic MBA programs – #10 by U.S. News & World Report in 2019 and recognized by Forbes as one of the most globally-focused schools in the US.
With the announcement of its recent application makeover, Duke streamlined and revised the short answer questions, while retaining its iconic 25 Random Things essay (I'll circle back on this with guidance for a successful application strategy). After spending five years as associate director of Fuqua's Career Management Center and a liaison to admissions, I'm delighted to witness these candidate-friendly adjustments – from stretching the early action deadline, to boosting the number of applicants interviewed and providing opportunities to waive the application fee.
If Fuqua has yet to make your target list of business schools, here are three reasons why it should:
1. Culture
Fuqua is extremely close-knit and collaborative, and the program's emphasis on diversity is deeply embodied across its values and culture. Team Fuqua isn't merely a slogan, but a commitment that the staff, faculty and students make to one other. Duke searches for individuals who want to not only excel business, but also to positively impact their communities and the world. Prominent alumni of the program include philanthropist Melinda Gates and Apple CEO Tim Cook.
2. Customization
The curriculum at Fuqua has progressively evolved to encompass 14 unique concentrations. And, with the first-year elective options, myriad opportunities exist to personalize your MBA education. While it has a strong reputation for marketing & general management, consulting has rapidly become a considerable area of concentration; last year, six of its top 10 employers were consulting firms last year, notably Deloitte, McKinsey & Co., Bain & Co., Accenture, BCG and PwC.
3. Location
Situated in Durham, North Carolina, Duke is part of the internationally-renowned Research Triangle Park (RTP), one of the oldest and biggest science parks in the U.S. with over 200 companies including multinational organizations and startups. Recently, the Triangle area garnered national acclaim as one of the finest locations for commerce and careers. And while Durham might not be on your radar, it's an extremely dynamic community with a nationally recognized culinary scene, excellent museums, world-class entertainment, and a vast array of options for outdoor activities.
If these characteristics resonate with you, you'll need to know what Duke Fuqua is seeking in an MBA candidate. Below are my top tips for crafting a successful application, informed by my experience as former Duke Fuqua Associate Director and a coach at Fortuna Admissions.
5 ESSENTIAL TIPS TO APPLY FOR THE MBA AT DUKE FUQUA
1. Be courageous.
Fuqua's first mandatory essay asks for "your list of 25 Random things about YOU." As the prompt states, admissions wants to learn about you beyond the professional and academic accolades on your resume. This is an opportunity to have some fun and to highlight an aspect of yourself that may not shine through in traditional MBA essay questions. This is also an opportunity to connect on a personal level – this is a medium to be courageous. If done right, your answers will draw the committee in and lead them to advocate for you during the process. Reflect on your values, hobbies, passions and formative life experiences. These can and should be a combination of poignant, playful, sad, funny, striking, deep and everything that lies in between. Some can be a paragraph whereas others may be a declarative sentence. Remember that these things should reflect with the core values of Fuqua's community – collaboration, diversity, respect, honesty and contributing to a cause greater than yourself.
2. Picture yourself on campus.
The second essay challenges candidates on how they see themselves contributing to the community outside the classroom. Outside the classroomis key. Applicants frequently ignore that portion of the prompt and wax poetic about how their experiences will add value in classroom discussions. Going deeper here is crucial. Fuqua boasts over 60clubs, all of which were initiated and run by students. These clubs and other experiential opportunities position you to take action and flex the leadership muscle you'll be strengthening in the program. Consider the associations you'd enjoy being a contributor to – professional clubs but also merrier ones like the Outdoors Club or the Wine Club. Then, contemplate your past experiences and how they will reinforce Fuqua's mission and goals. Connecting with club members, will ensure you're even better armed to specifically articulate how you plan to add value.
3. Understand what Team Fuqua means to you.
On the surface, Team Fuqua can appear like a gimmicky motto or tagline, but that's far from the truth. If you invest the necessary time to network with alumni and current students, you can begin to truly recognize what this means. You'll hear stories about how candidates gunning for the same internship support each other during interview prep, how current students proactively engage across programs, alumni who stay connected with the school far beyond graduation, and faculty and staff hosting international students unable to return home during holiday breaks. The sum of Fuqua's community is sincerely greater than its individual parts and the evidence abounds. Throughout your application, you'll need to demonstrate your experience and understanding of this deeply relational value. (Know that 'Tell me what Team Fuqua means to you' is often a preferred question among current students and alumni interviewers.)
4. Offer clear career goals while having a viable back up plan.
At Fuqua, admissions and the Career Management Center (CMC) are closely connected. If concerns surface about a candidate, their experience and how viable their goals are, admissions will often receive feedback from the Associate Dean of the CMC. Though you aren't allotted much to explain your plan B, this is a very important component of your application. During orientations, I would often hear the Dean of the CMC joke that the bulk of first-year students would amend their career goals. The school doesn't expect everyone to firmly adhere to their originally stated plan, but they do want to see that you have undertaken some meaningful introspection about more than one path and how that will lead you to your short- and long-term goals. That way, when the wind changes (and it will – the MBA is a powerful, transformative experience), you will be equipped to adjust your sails!
5. Exhibit cultural competency.
Fuqua has always placed importance on diversity and prides itself on the fact that 40% of its student body is consistently international. "That commitment to valuing difference is at the heart of Team Fuqua," wrote Dean Bill Boulding in a recent post, What is Team Fuqua? Teams are intentionally constructed of students individuals representing different ethnicities, genders, and functional and industry backgrounds. It's critical that your cultural savvy shines brightly throughout your application. Explore ways to emphasize your experience partnering with globally diverse teams and why an international perspective is essential to you from a personal and professional perspective.
Lastly, in the spirit of Team Fuqua, alumni often remain engaged far beyond graduation and their impressions are highly respected by the admissions team. Fuqua urges alumni and current students who have met with potential candidates to contribute direct feedback via online submission if they sense an applicant's a particularly strong fit for the program (if this occurs, Fuqua will waive your application fee). Hopefully, this is an additional impetus to network with Fuqua alumni as you deepen your application process. Do so, and not only do you stand to gain an outspoken champion about your fit for Fuqua, but greater certainty that Fuqua will be the best fit for you.
---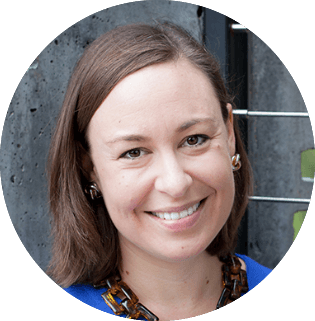 Fortuna Admissions coach Catherine Tuttle is the former Associate Director at Duke University's Fuqua School of Business, where she worked in the Career Management Center and also served as the liaison to admissions. For a candid assessment of your chances of admission success at a top MBA program, sign up for a free consultation.