MBA Admissions Etiquette: 5 Essentials & Mistakes to Avoid
January 05, 2023 | by Brittany Maschal

I have a few MBA applicants who talk to me like we are buddies, and we are not.
I fear that if they communicate with anyone else in the business school admissions process (admissions officers, alums, student ambassadors, etc.) in the same way they communicate with me, they will seriously harm their chances of admission. It's become a reality that the level of polish and discernment expected by MBA admissions runs counter to the rapid-fire, reflexively casual communications fueled by our ubiquitously plugged-in lives.
Which is why, at the risk of insulting anyone's intelligence, I'm offering some candid guidance on business school communications etiquette.
Please don't get me wrong, as a MBA admissions coach, I want my clients to be at ease, to be themselves. This is a relationship that invites both vulnerability and strict confidence, and it matters that clients feel comfortable with me. However, this is also a professional relationship. I'm not their mom, their roommate, or their rugby pal.
So, this is for the business school hopefuls who initiate emails with "hey," and the many others out there who have veered into overly familiar territory. My sincere intent is to be supportive, not shaming. I would be mortified if I found out you addressed anyone else related to your business school process in that way.
5 Essentials of MBA Admissions Etiquette for Written Communications
1. Use an appropriate greeting and closing. 
(Dear Elizabeth; Hi, Elizabeth; Dear Dr. Martin). While some people skip the salutation, your message can feel curt, unfriendly or overly familiar without it. And yes, this means "hey" is not an appropriate greeting for an email between you and an alum, student ambassador, or anyone connected to the MBA admissions process. Likewise, a closing remark will make your email message more polite (All the best, Best regards, Cheers, Sincerely – and my favorite – Thank you). Always include your name in the sign-off.
2. Use correct punctuation, spelling, and grammar.
Write clear and concise sentences and avoid emoticons, casual acronyms (LOL), and chat/text shorthand (u/you, r/are, def/definitely). Pause before sending (especially when sending from your phone) to scan your message for tone to ensure it doesn't sound demanding, brusque, or negative. Your tone always conveys a nonverbal message. Your note may be time-sensitive, but don't give the impression you're yelling at your recipient by firing off any part of a message in all caps.
3. Acknowledge receipt. 
It takes only a moment to acknowledge someone's email message, especially when this person provided help or answered your question. Don't leave them wondering if you received the message or whether their assistance was useful to you.
4. Send a timely thank you. 
It should be one of your top priorities to follow up with people within 24 hours of a call or meeting. An email is an acceptable follow-up gesture, but make it timely and gracious. This may might mean typing something out on your phone, but take the extra time to ensure your note looks polished and sincere. And if you do send from your phone, be sure to delete any automatic footer (e.g. 'sent from my iPhone') – that won't leave a great impression. Whether your note took 15 minutes or 5 to write, the perception should be 15.
5. When in doubt, err on the side of formal. 
No matter how comfortable you feel with an interviewer, AdCom member, or student ambassador, always treat them with the same respect you would treat the CEO of your company (or your grandmother – whoever inspires you to maintain your manners!). Even if the person with whom you're corresponding seems like a peer, don't be misled. You should still address them with the care of someone who is in a position of evaluating you.
When you're busy juggling a million urgent details, a person can get hurried. I know there's no disrespect intended. But at the risk of sounding old-fashioned, I honestly believe that good manners never go out of style. As the adage goes, you don't get a second chance to make a first impression. Your attention to detail, including how your communications may be received, shows respect for the process. And your ability to convey a lack of entitlement and ego will be one more element in your favor at decision time.
Updated January, 2023
---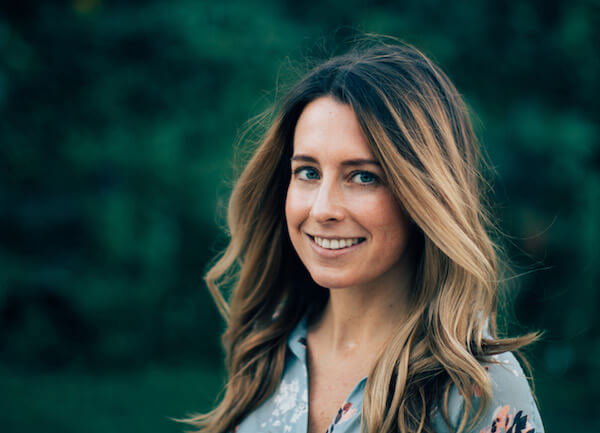 Brittany Maschal is an expert coach at MBA consulting firm Fortuna Admissions and a former member of admissions teams at Wharton, Princeton & Johns Hopkins. For a candid assessment of your chances of admission success at a top MBA program, sign up for a free consultation.