5 MBA Resume Tips: How to Stand Out
August 20, 2022 | by Jody Keating

Let's face it: Chances are that there's another applicant to your target graduate school program with the same job title.
Applying to a top tier business school means you'll be competing with many high-achieving wunderkinds with like profiles and similar work experience, especially if you happen to be working in consulting, tech or finance. That's why your resume needs to demonstrate why you're better at your job than someone else with a similar profile or identical job.
So, how vital is your MBA application resume, anyway?
Firstly, the MBA application resume offers the admission committee a concise picture of the important parts of your educational and professional development and accomplishments. It gives a much fuller view of what stand to bring to their business school community. It's also evidence that you have the communication skills to condense your career experience to one page and still make an impression to this particular audience.
Second, your resume will often take the stage if you're invited to an MBA interview. Offered about 30 minutes to tell your story in person (or less), your resume offers crucial background as well as a starting point for dialogue, especially for blind interviews in which an interviewer will have read only your resume. Standing out in a sea of excellence means delivering a resume that's specific, succinct and substantive. And – as a plus – just going through the revision exercise can illuminate the answers to the tough interview questions when that time comes.
Key Differences Between the MBA Resume and Professional Resume
As a starting point, it's key to recognize that your target business schools or programs are a distinctly different audience than potential employers. As such, a great MBA application resume differs from a professional one in several key ways:
Competing against applicants with similar profiles versus more diverse backgrounds
Very likely to be read by a real person

from

MBA admissions

, versus first scanned by a machine
Should underscore success in working in a team environment and collaboration versus job-specific technical skills such as software and/or programming languages
More focused on academic or 

college

achievements, extracurriculars and volunteer work, versus sole or primary focus on professional achievements
In my current role at Fortuna Admissions and as a career coach at Wharton, I've helped hundreds of future business leaders identify and convey profiles to their best advantage. Below I've offered my top five tips – with before/after MBA application resume examples – for crafting a stand-out MBA resume.
Top five tips for crafting your business school resume
1. Invest in your extracurriculars section.

Your MBA resume should highlight personal achievements, extracurriculars, and volunteer work more than your standard resume. Why? Business schools are looking for active contributors to the community and this is a key place to set yourself apart. As my Fortuna colleague Heidi Hillis puts it in her article, Positioning Extracurriculars On Your MBA Application, "What you do in your free time (what little you might have of it) is as interesting and important to the admissions committee as what you do at work, because it sends a signal about the kind of student and alum you'll be."
But it doesn't mean describing how you relax. Instead, consider how you can distinguish yourself and show that you work hard and achieve goals outside of the office or classroom.
BEFORE
Traveler, runner, cooking aficionado
Listening to podcasts
Self-taught coder
Vice President of Women in Business
(Yep, you and everyone else. Be specific and stand out.)
AFTER
Travel to 23 countries on three continents; ran the New York Marathon (2015)
Volunteer twice a month making meals at the local soup kitchen
As Vice President of Women in Business, secured over $25K corporate sponsorship for funding events, scholarships, and investments for the largest student organization at the university
1st place winner at 3 hackathons from 2016-2017, totaling $15,000 in prizes
2. Quantify your results.
If results are difficult to quantify, use numbers to show the scope of your work, the size of your clients – anything you can to demonstrate impact and outcomes. Things such as the number of people involved, budget amounts, number of visitors to your website, monetary value to the firm of your client – these types of metrics strengthen your resume by demonstrating impact. Even descriptive values and numbers give a visual impression of analytical ability.
Warning:  Protect confidentiality. Treat the resume as a public document. If you can, use percentages, approximations, or things like "multi-million dollar" to give as much information as you legally can. For example:
BEFORE
Project managing a cybersecurity project
Conducted internal training classes to adopt new CRM software
Completed interviews with senior and mid-management of major corporations, synthesized findings, and suggested improvement opportunities
Performed cost analysis for companies in the IT industry
(You performed your job, but did you do it well, and did it matter to the company?)
AFTER
Project managing a cybersecurity benchmarking project worth ~$400K/yr, covering 30 leading higher education institutions across the US
Conducted internal training classes for over 250 new hires to adopt new CRM software; oversaw $20k training budget for new CRM system estimated to save the company over 45 hrs/wk
Completed interviews with over 200 senior- and mid-management executives of Fortune 100 clients; drafted white paper based on results circulated to a client base of 1,000 companies
Performed cost analysis for five Fortune 500 companies in the IT industry, saving clients an average of $300k per year and generating $20M in follow-on business for the firm 
3. Get specific about your contribution with project examples.
This is about being as precise as you can. Consider using a "selected projects include:" sub-header. Include any team leadership on a project basis. Remember, it's better to have two awesome bullets than six boring ones, so it's fine to omit parts of your day-to-day job. Don't forget tip #2 (quantify results).
BEFORE
Developed and maintained effective pricing analysis data models
Developed several high-value data visualizations and Excel models for C-suite clients to help them make evidence-based decisions
(How did you actually get this done and how can you prove it?)
AFTER
Created and implemented a large consumer survey to help a media company with $1.2B annual revenue determine its pricing elasticity across multiple segments for a debut product, with projected revenue estimated at $35M annually
Led development team of five to design a geospatial data-driven visual dashboard for First National Bank, increasing visibility to all 600+ branch offices across the globe by at least 80%.
4. Show, don't tell, your skills and abilities.
A reader will be deciding if what you are citing is true or just your opinion. Replace words like "significant," "excellent," "improved," and "successful" with evidence to make your achievements fact-based and objective.
BEFORE
Built strong relationships with clients due to excellent communication skills
Demonstrated strong technical skills using VBA, SQL, Python
Used Excel to improve internal processes
(Are you that person at work that thinks they have stellar skills but really doesn't?)
AFTER
Presented to C-level client executives weekly on project status; sole consultant invited to attend internal strategy development meeting with key client lead after presenting recommendations
Managed an intern to develop a risk management data model valued at $50M using SQL and tracked key risk indicators
Built model in Excel to track staff hours per project; presented results to the department head, resulting in reallocation of personnel and cost savings of $30k/month.

5. Keep the format simple.
As previously stated, readers will see a lot of resumes in a very short time. They want to see the information clearly, succinctly, and in the same place on the page as expected. Keep it simple – no colors, no font size over 12 or less than 10, and minimal graphics. Use only one type of emphasis (bold, italics, or underlining) at a time. Let your assets shine on their own – if you make the information too hard to find because of artistic flair, it may be skipped altogether by a busy reader.
Yes, it has to be one page. This is not negotiable. Even if it is not required by your target school, if you have less than 10 years of work experience, limit yourself to one page. When trying to save space, keep more emphasis on the most recent activities and pare back some of your earlier experiences.
And finally, you know this but you'd be surprised how often it can sink a resume: Proofread. Then proofread again. With a lot of revisions, small mistakes tend to be overlooked. Make sure content is aligned consistently. Check for consistency like periods at the ends of sentences, the format of dates (are all months abbreviated or just some?), and all the little things. Ask someone to proofread for you that hasn't seen the resume before. Then proofread again.
As with the rest of your MBA application, the details matter. Delivering a resume that's substantive, specific, and succinct positions you to stand out in a sea of excellence. The upshot is that the exercise of revising your resume can give you the answers to the tough interview questions when the time comes.
Want more advice?
View part of this series on crafting your resume for MBA applications, MBA Resume Best Practices: 4 Critical Dos and Don'ts.
Let's Get You In.
Fortuna Admissions is a dream team of former MBA Admissions Directors and Officers from 18 of the top 20 business schools. With our unparalleled collective expertise, we are able to coach you to develop a clear vision of your goals for business school and beyond. We work closely with you throughout the application process and provide expert guidance at every stage to maximize your chances of admission to a top school.
Our free consultations are consistently rated as the best in the industry. To learn more about Fortuna and assess your chances of MBA admission, request a free consultation.
Updated Aug. 20, 2022
---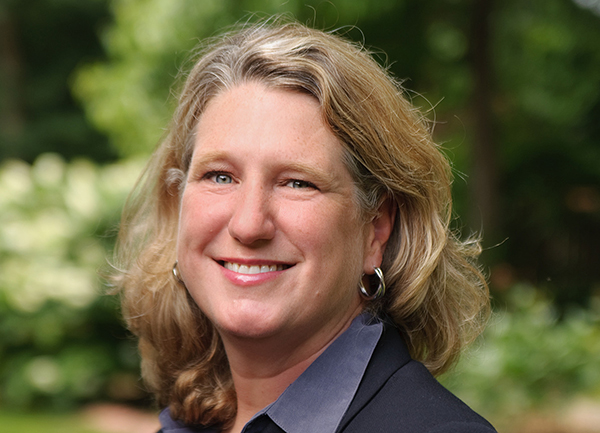 Fortuna Admissions expert coach Jody Keating has built extensive experience as a professional resume reviewer, having worked with MBA students at the Wharton School of Business and the McDonough School of Business at Georgetown. For a candid assessment of your chances of admission success at a top MBA program, sign up for a free consultation.