What is the Average MBA Waitlist Acceptance Rate?
December 07, 2022 | by Melissa Joelson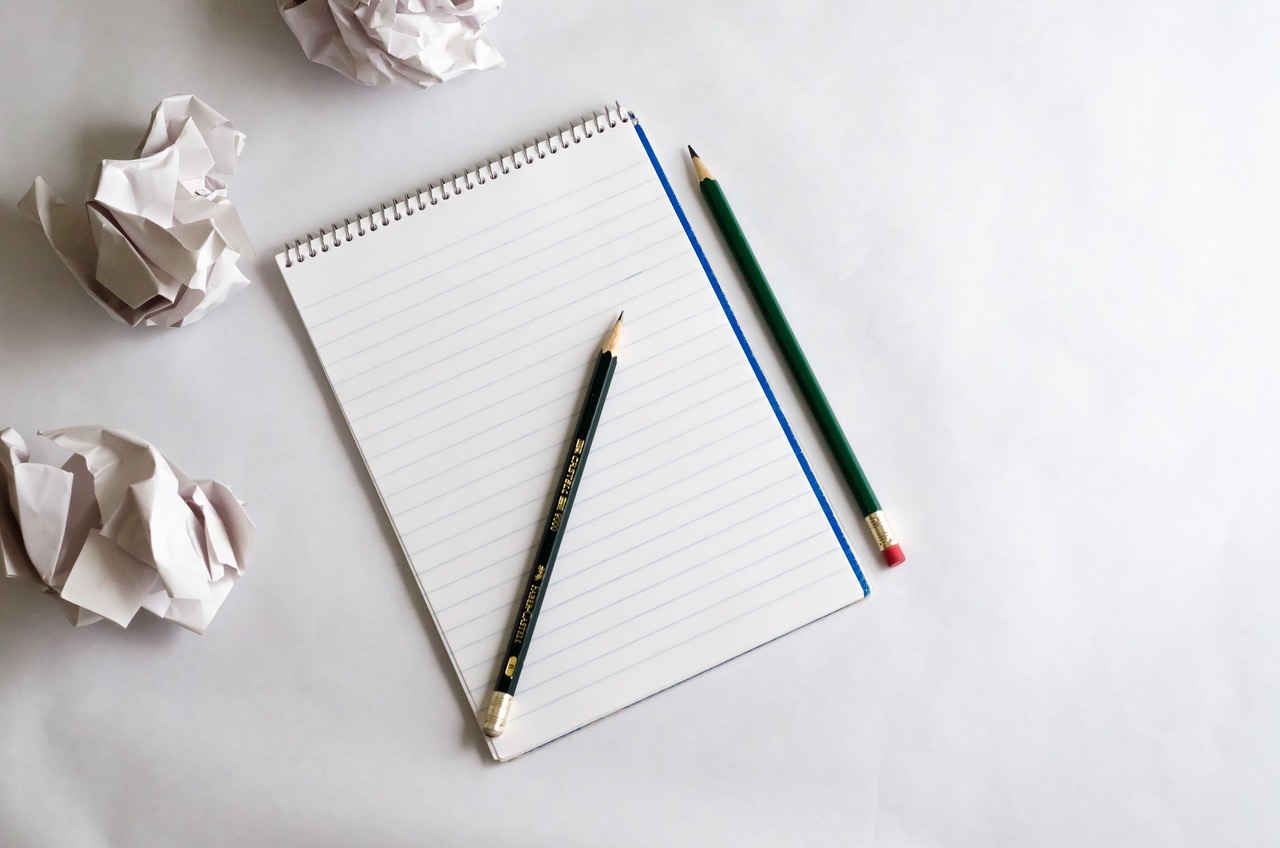 You put your heart and soul into applying for an MBA in hopes of getting into a top business school. You were invited for an MBA interview and it went really well. The waiting to get the final response seemed endless. And then it came.
Not only wasn't it what you expected, it introduced a new level of torment: the MBA Waitlist.  It's not total defeat, but it's certainly not the jump-up-and-down moment yelling to anyone who would listen "I did it – I got accepted to my dream business school!" Disappointing but also confusing.
It's natural to ask, how do I get off the waitlist? But first, most candidates want to understand the odds. Onward to the million-dollar question, what are the MBA waitlist acceptance rates?
Waitlisted? Here's What That Means
If you've been waitlisted, it means that the school thinks you could be a good fit, but isn't ready to make a final decision. The waitlist is neither a "yes" nor a "no." And while it may not feel like something to celebrate, you should be proud.
The MBA admissions team may have different reasons for putting you on the waitlist. As admissions officers are tasked with building a diverse class (from industry experience to gender and country of origin), it might have come down to the numbers. As Fortuna's Karla Cohen, former HBS Associate Director reflects in her advice on the HBS Interview, "After more than a decade working in admissions at both HBS and INSEAD, I've seen firsthand the anguish of rejecting some exceptional candidates because of the numbers – for example, 50 bankers vying for 9 spots and some 19 knock it out of the park. It's rare, but it happens."
You may have a strong profile but there were a lot of other candidates with similar profiles who had an edge over you. Or it may be that while your profile was compelling, your low GMAT score gave reviewers pause about your ability to handle the quant-heavy coursework.
Why Do Schools Use Waitlists?
All the top schools maintain a wait list. They're essentially hedging their bet.
You may have applied in R1 and the admissions team wants to gauge the quality of applications they receive in R2. Harvard Business School is very clear about that on its website, where they say those who are waitlisted are "a small group of strong applicants who we ask to wait until Round 2, at which point we will review your application again."
Schools are also waiting to see who accepts their offer. Creating a waitlist gives them time later in the process to assemble the strongest and most diverse class possible.
MBA Waitlist Acceptance Rate in Different Schools
 You're on the waitlist and of course you're wondering what the acceptance rates are at the different schools. As schools do not proactively report waitlist acceptance rates, it's difficult to speculate exact odds, especially year over year. Certainly, getting off the waitlist is harder at some schools than it is at others, and it has a lot to do with yield (which we'll explain later). It's safe to say though that the higher the school is ranked, the harder it is to get on AND off the waitlist!
The Graduate Management Admission Council (GMAC) has attempted to gather data and below you'll find a chart based on their data showing what the odds were at the top schools in 2019, pre-pandemic. Keep in mind that these percentages can change from one year to another.
Waitlist acceptance rates (2019)
| | |
| --- | --- |
| Stanford GSB | 9% |
| Harvard Busienss School | 2% |
| Wharton | 6% |
| Chicago Booth | 15% |
| MIT Sloan | 8% |
| Kellogg Northwestern | 6% |
| Berkley Haas | 4% |
| Columbia Business School | 6% |
| NYU Stern | 3% |
| Duke Fuqua  | 4% |
| Yale SOM | 3% |
General MBA Acceptance & Yield Rate
In the world of business school admissions committees, yield is key. Yield is the percentage of accepted applicants who enroll in the program. Most people apply to several, not to say numerous business schools. They get into some, usually not all, and then they decide which school they'll attend.
Given their status as the world's top business schools, few applicants turn down an admit to HBS or Stanford GSB. If you win the lottery and get accepted to both, then you have to get strategic about how to choose between MBA offers (an enviable privilege). In 2020, HBS accepted only 9.6% of their applicants and of those admitted applicants, 85.5% enrolled. But even Harvard's yield was impacted by Covid. In 2019, pre pandemic, the school's yield was 89%.
Indeed, the pandemic threw yield and every other business school admissions data point off. MIT Sloan is the poster child for pandemic skewed data. In 2019 Sloan's yield was 69.5%. In 2020 it dropped to 34.7% due to the perfect storm of the school significantly increasing the number of candidates accepted and students deciding to go elsewhere or deferring their business school plans.
Overall, as much as they hate to admit it, admissions committees pay a lot of attention to yield, which they like to see increase rather than decrease. Knowing that all accepted candidates will not enroll, and hedging their bets on how many will, is part of the reason they create wait lists.
| | | |
| --- | --- | --- |
| School in 2020 | Acceptance rate | Yield rate |
| Harvard | 9.2% | 85.2% |
| MIT Sloan | 21.9%* | 34.7%* |
| Stanford GSB | 8.90% | 67.0% |
| Chicago Booth | 27.6% | 46% |
| Northwestern Kellogg | 27.9% | 34.5% |
| UCLA Anderson | 34.4% | 35.6% |
| Wharton | 23.1%* | 55.4%* |
| Berkely HAAS | 38.4% | 23.7% |
| Columbia | 16.2% | 69.2% |
| NYU Stern | 29% | 29.9% |
| Duke | 48.7% | 24.9% |
What To Do As You Wait
 Alright, so you've been offered a place on the waitlist. Now what? First, stay positive. Keep in mind that being invited to the waitlist is not a "no" in disguise. Is it possible to get off the waitlist faster? Alas, no. But there are five best practices to act on now:
1. Reinforce your commitment to the program
Let the school know that you accept a place on the waitlist. Whatever you do, don't let on that you're disappointed. Keep your tone upbeat, positive and professional.
2. Understand what your school's waitlist policy is
Every school's wait list policy is different. Some will invite you to share updates, some will ask you to only share very significant information. CBS, for example, makes it very clear they only welcome information regarding significant changes since you submitted your application such as an improved GMAT/GRE/EA score, a work promotion or the completion of a class or credential like the CFA, etc. The key here is to follow the school's policy.
 3. Share an update with your alumni interviewer
If you've already had an interview with an alumni, reach out to them to let them know what's going on and ask for suggestions or feedback. They won't be able to tell you "why" you're waitlisted and they probably don't even know, but they may be able to offer their sense of your fit with the school and offer some insight.
4. If the school permits, provide an additional letter of support
Ideally you would have a member of the school community (an alumni or a student) who can affirm your fit with its program in a one-page email in support of your candidacy. The tone of the email shouldn't be as formal as the letters of recommendation you previously submitted.
5. Periodically contact the admissions office 
Reach out every three to four weeks to reinforce your motivation, unless that goes against the school's guidance. If possible, share an update on your profile, such as a job move or promotion, or inform the admissions committee if you're on the cusp of accepting another offer. It's a good idea to balance emails with the occasional phone call – personal touches can keep you on the radar screen and reinforce a positive impression.
6. Step back and analyze why your application came up short 
Ask for outside help to identify places of potential weakness. (View Fortuna's Waitlist Strategy service for focused, expert support.) Retaking the GMAT may be worth considering, for example, if your score is below the program average, but only if you think you can gain by a solid margin, not just 10 more points. Another action is to seek a project at work that will give you a good story to tell in an update to the admissions office.
 7. Get your Plan B in order
If you didn't already have one, then now is the time to develop your plan B. While getting on the waitlist is positive, you should operate under the assumption that it's unlikely you will receive an offer. Most waitlist candidates do not. Ask yourself if you want to reapply to the same MBA program, or perhaps widen your others, during the next cycle. In weighing your next steps, look for ways to strengthen your profile over the next year to increase your chances of future success.
What Not To Do In This Time
What you really don't want to do during this time is ruin your chances, however slim, of getting off the waitlist. Here's a list of what NOT to do:
1. Don't write or call the admissions committee to wail about how disappointed you are.
It may help to let off some steam, but it will not help your cause. Now is the time to be positive and show your absolute professionalism.
2. Don't assume that the school's waitlist guidelines apply to everyone except you.
If the school doesn't accept any additional materials for example, then you must absolutely respect that policy.
3. Don't flood the admissions team with letters of support.
There is such a thing as overkill – and you don't want to get a reputation for being a pest. One additional letter, well written and to the point, will suffice.
4. Don't overwhelm the admissions team with weekly calls and emails.
At most once a month, to share news and reinforce your motivation.
Should You Stay on The List or Just Move On?
It really depends. If you have been admitted to another school that you're equally excited about, then it may not be worth the extra time and energy you'll want to put in to increasing your chances. The prestige of your waitlist school may tip the balance, but remember to consider key decision-making factors such as fit. The trick is to stay positive and avoid reactive decision-making if possible. (See this excellent article by Fortuna's Judith Silverman Hodara, former Wharton Acting Director, on 7 top tips for MBA decision-making.)
Final Thoughts
While getting the news that you've been waitlisted at your dream business school is not the response you dreamed of, it does mean the school thinks you're a strong candidate and wants to keep you in the running.
To reiterate, stay positive – don't assume you did anything wrong. Next review the school's guidelines on what you can and can't do to improve the odds. Get advice on how you can improve your application (Fortuna's Waitlist Strategy service is an excellent option). And develop your Plan B if it doesn't work out. As part of your Plan B, consider reapplying to your dream school. As Fortuna's Karla Cohen cites in her article on tips to reapply to HBS, roughly 1 in 10 HBS students had to apply more than once before gaining admission.
Candidates who were waitlisted and reapplied have very good success rates!
Let's Get You In
Fortuna Admissions is a dream team of former MBA Admissions Directors and Officers from 18 of the top 20 business schools. With our unparalleled collective expertise, we can coach you to develop a clear vision of your goals for business school and beyond. We work closely with you throughout the application process and provide expert guidance at every stage to maximize your chances of admission to a top school. We offer Waitlist Strategy support as well as MBA start-to-finish packages, our most popular service.
Our free consultations are consistently rated as the best in the industry. To learn more about Fortuna and assess your chances of admission to a top business school, request a free consultation.
---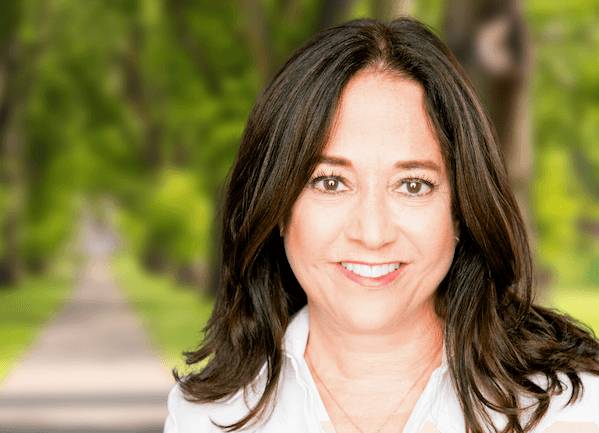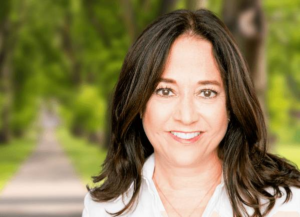 Fortuna's Melissa Joelson is an Expert Coach and former INSEAD Director of Communications. For a candid assessment of your chances of admission success at a top MBA program, sign up for a free consultation.