Michigan Ross MBA Essays for 2022-2023: Tips & Strategy
September 15, 2022 | by Sharon Joyce

The Michigan Ross MBA essay questions are among the shortest – both by word count and number of questions posed – among top business schools.
In a recent webinar, Ross Senior Associate Director of MBA Admissions, Taya Sapp, shared reasons for the program's unique approach to learning more about candidates. In previous application cycles, applicants were indeed asked standard questions such as, "Why Ross?" The Admissions team found that responses tended to mirror some version of its very own website – not very insightful or useful in Ross's competitive selection process. The decision was made to streamline questions and require succinct replies (a mere 100 words!). The tight word count is intentionally designed to force applicants to be laser-focused in their answers.
How to Tackle the Michigan Ross MBA Essay Questions
Applicants are asked to select one prompt from each group of the two groups below.

Group 1
I want people to know that I:
I made a difference when I:
I was aware that I was different when:
Group 2
I am out of my comfort zone when:
I was humbled when:
I was challenged when:
Rest assured that there isn't an underlying "trick" or favored choice in terms of which prompt to answer. It's not which prompt you choose that's being evaluated, but what you share in the content of your response.
Taya emphasized that the questions were crafted to get at traits that are valued at the school, namely being a place for those who like to push themselves outside of their comfort zone, those who enjoy learning by doing, and those who don't mind "getting their hands dirty." The current questions are essentially behavioral-based questions to evaluate how actions and activities from an applicant's past mesh with a "fit" for Ross.
As Michigan Ross is well known for offerings like the Multidisciplinary Action Projects (MAP) course and Student-Run Investment Funds, the program's emphasis on fit is more than marketing fodder – Ross MBA admissions really is evaluating candidates to see if traits are aligned.
NEW for 2022-2023: "Pick one thing from your resume and tell us more." (100 words)
This new question, along with the previous prompts can stump applicants – are they supposed to use professional or personal examples?  Taya did confirm that all application materials are read in unison, meaning that an applicant's resume, work history, and letter of recommendation will offer a lot of insight into professional accomplishments. As such, I gathered that these essay replies can be, and perhaps should be, more tailored around personal experiences as the Admissions Committee truly want to know what matters to applicants, up and beyond their work.
Conveying the 'why' behind your short-term career goal
Alongside these essay questions, the Ross application also asks, "What is your short-term career goal and why?" (25 words)
Also new this year is a follow-up question, "Why is this the right short-term career goal for you?" (150-words)
While the short-term career goal question is typical among business schools, the follow-up "why?" is not.  In getting at the "why," the Admissions Committee wants to see that applicants are thoughtful about their career aspirations – this is a great way to share how previous experiences inform your short-term goal statement AND that you also have a realistic understanding of your future intended industry and/or functional role. It's suggested to name a company, or two, as part of the short-term goal – bonus points for citing companies that recruit at Ross and knowing what kind of positions/pathways newly minted Ross MBAs secured.
Finally, Ross offers an Optional Question: "Is there something in your resume or application that could use some explanation? You might want to discuss the completion of supplemental coursework, employment gaps, academic issues, etc.  Feel free to use bullet points where appropriate."
While there isn't a specific word count, my Fortuna Admissions colleagues and I suggest no more than 250 words. This is a standard question for applicants to address any factor(s) in their application that might need more explanation. My advice here is to keep it simple (and remember Ross's bias toward concision and clarity.) For example, in addressing a low GPA, it is useful to describe factors that contributed to it, but don't go too into the weeds. Rather, share briefly what happened (think: explanation, not excuses). What's more important to convey is what was learned, how study skills have improved, and cite factors that would bolster an Admissions Committee's confidence that an applicant can handle the rigorous coursework at Ross (e.g. a strong GMAT, passing CFA exams, additional post-bacc coursework).
Let's Get You In.
Fortuna Admissions is a dream team of former MBA Admissions Directors and Officers from 18 of the top 20 business schools. With our unparalleled collective expertise, we are able to coach you to develop a clear vision of your goals for business school and beyond. We work closely with you throughout the application process and provide expert guidance at every stage to maximize your chances of admission to a top school.
Our free consultations are consistently rated as the best in the industry. To learn more about Fortuna and assess your chances of admission to a top business school, request a free consultation.
---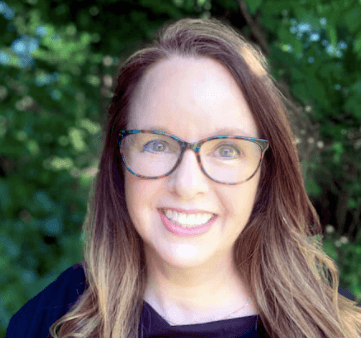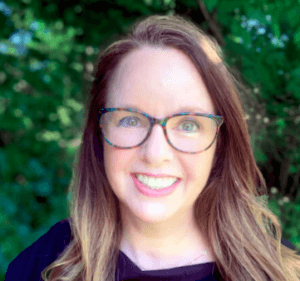 Fortuna's Sharon Joyce is an MBA Admissions Coach and former Berkeley Haas Associate Director of Admissions. For a candid assessment of your chances of admission success at a top MBA program, sign up for a free consultation.