MIT Sloan Video Statement Tips & Strategy
September 18, 2020 | by Brittany Maschal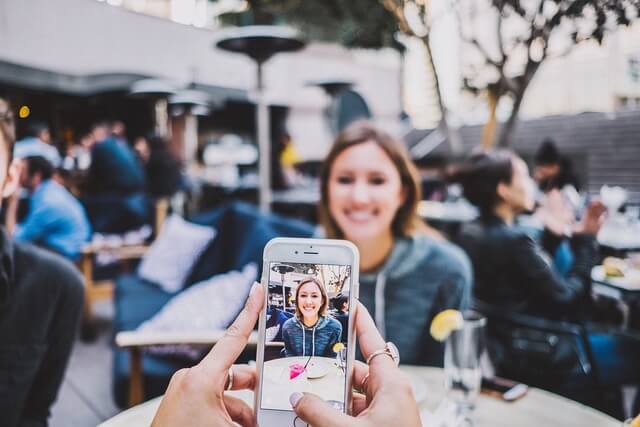 Just as MIT Sloan eschews the M7 convention throughout its MBA application process (requiring a cover letter and org chart in lieu of traditional written essays), its MIT Sloan video component is unlike the others.
Instead of seeing how you'll field a series of randomly selected questions, MIT Sloan wants a one-take video statement in which you "introduce yourself to your future classmates." And the kicker is that you get just 60 seconds to deliver a response that's meaningful, memorable, and coherent.
A growing number of business schools have introduced a video component of the MBA application in recent years, including INSEAD, Kellogg, Yale, Rotman, and MIT Sloan. In addition to seeing you in action, the video component allows MBA admissions to assess your confidence, presentation style, language skills, and ability to think on your feet. My Fortuna Admissions colleagues have offered great advice on acing the MBA video essay, including tips on set-up, presentation, and fielding sample questions. Each of those great insights are still valuable and applicable to MIT Sloan.
One of my clients delivered a 60-second MIT Sloan video statement that knocked it out of the park.
The secret to his success was to focus on just one story from his life, which revealed a distinctive aspect of his personality. Frankly, it was an anecdote that might easily be overlooked, if it weren't for the artful way he used his story to illuminate the personal values and attributes that made him a great fit for the MIT Sloan MBA program.
His MIT Sloan video statement didn't showcase any remarkable technical skill, nor attempt to deliver his elevator pitch. He appeared to be sitting at his desk in a small, tidy corner that might have been a bedroom or office. Then he launched straight into a story that evoked a specific moment in time, and suddenly I could picture the scene. I felt myself get curious and attentive. What he achieved was a winsome glimpse into what made him unique, and it exuded warmth, sincerity, and authenticity. He even managed to convey a personal "ah-ha" that was both profound and relevant. And what he chose to omit was so intentional and well-tuned that you couldn't watch his video statement without wanting to meet him. Slam dunk.
While the content is your own, there are several key characteristics you can take to heart in creating your standout video.
Here are six top tips to keep in mind for your MIT Sloan video statement.
1. Consider elaborating on one, specific experience. A single story that conveys something meaningful allows you to offer more depth about who you are beyond a shimmering track record of management and professional excellence. Think of something that won't be found in the rest of your application – what will add value to your overall narrative?
2. Avoid a monologue of your professional accomplishments. This means sidestepping what my Fortuna colleague Karla Cohen refers to as the "resume to prose" essay (and while a video isn't prose, this translates to scripting a story of successes and achievements). "It's a common mistake, and it robs your story of the potential for making an emotional connection," says Karla in her recent article on what HBS really wants. "When you take the risk to be vulnerable, it inspires a human connection, and it's so much more appealing."
3. Take the risk to reveal something personal. Focusing too heavily on work-work-work makes you seem less human. Or like you're trying to give the admissions team what you think they want to hear. The best MIT MBA video statement is about giving them a genuine glimpse of who you are.
4. Emphasize quality over quantity. A minute can feel impossibly short, and there isn't a lot of room for sharing. Dig deep to explore a specific story that says a lot about you, and allows you to make a connection to the values that MIT holds dear.
5. Connect your values to those of MIT Sloan. MIT's MBA program is looking for brilliant, imaginative doers who are having an impact in the communities in which they exist. Think about anecdotes and stories that show when you've gone beyond yourself, demonstrated leadership and/or created a positive impact.
6. Strike a tone that's humble yet confident. The applicant pool at any M7 business school is teeming with overachieving students. So, while you'll want to convey your poise and authenticity, be sure to release any shred of entitlement or arrogance. (This isn't politics, and boasting won't win you favors.) Being likable is a huge part of admissions success.
To cite an enduring maxim from the late author and poet Maya Angelou:
"At the end of the day people won't remember what you said or did, they will remember how you made them feel."
The MIT Sloan video essay is an opportunity to make the admissions committee feel something powerful. And, ultimately, leave them feeling a desire to interview and meet you in person.
Want more advice?
For more insider information, check out our related articles on MIT Sloan below. You can also view Fortuna's Business School Profile on MIT Sloan or request a copy of our Insider Tips Report on MIT Sloan.
---
Fortuna Admissions Expert Coach Brittany Maschal is a former member of admissions teams at Wharton, Princeton & Johns Hopkins. For a candid assessment of your chances of admission success at a top MBA program, sign up for a free consultation.