What is the Average Age to Get an MBA? | Fortuna Admissions
September 26, 2022 | by Melissa Joelson

Your boss has an MBA from a top business school. So does your boss's boss. As does needless to say the CEO of your company.
You want to move more quickly up the ladder. Or maybe you'd like to make a career switch. For one or all of these reasons, you've decided you want to get an MBA at a top business school. But what is the average age for getting an MBA? Are you too old? Or too young? Do you have too little work experience or too much?
The Average Age To Get An MBA
While these days most business schools avoid sharing the average age of their classes, the truth is that most do have in mind an average age. So what is that magic number? Based on numbers released in previous years, which still hold today, the average age of MBA students at the top business schools is 28-29 years old.
Does this mean that if you're 25 or 32 you should consider yourself out of the running? The answer is a resounding no! An average is precisely that. It is just an average. Take Columbia Business School (CBS). While for the class entering in 2021 the average age was 28, that same class included students from 23 to 43 years old!
One of the reasons that most MBA students are under 30 is that fewer people 30 and over apply. Of all the GMAT tests taken in 2021, only 12% were over 30 years old. Why is it that older candidates are reticent to apply to business school? You can start with the opportunity cost of studying full-time, and the salary foregone during that period. If you assume that the salary of a 32-year-old is substantially higher than that of a 25-year old, it's easy to understand why taking two years off from the work world and financing an MBA may cause some potential candidates to pause.
Another reason why the average age hovers around 28 is that business schools are extremely focused on serving businesses and ensuring their graduates are recruited by the top firms and companies.  And the reality for candidates thinking about switching to strategy consulting, investment banking or private equity, is that the likes of McKinsey and Goldman Sachs recruit associates and analysts primarily in their mid to late 20s. That's true for several reasons, including keeping their costs down and benefiting from employees still available to work around the clock.
Along with age naturally comes the question of work experience. If you've only been in the work force one to two years, will you have enough experience to compete for admission to a top MBA program knowing that you're up against more experienced candidates? On the other side of the spectrum, if you've been in the work force for eight years or even more, will the admissions committee consider that extra experience a strength or a liability?
The short answer is business school's admissions committees are a bit like Goldilocks. They aim to have a majority of their candidates who have neither too much nor too little experience. The sweet spot is five years of work experience among MBA students at the top schools like Harvard Business School.
Why is 5 the magic number? Because with five years of work experience, business schools consider that you have enough experience to actively contribute and enrich classroom exchanges and experiential learning activities but not so much experience that you have become less open minded and capable of changing your way of thinking.
The good news is that, like age, there is a wide range in the number of years of experience among people accepted to the top business schools.
Can/Should You Still Get An MBA At Over 30?
Doing an MBA program, whether it's a one- or two-year program, is a significant commitment both financially and personally. But can you and should you get an MBA if you're over 30?
An MBA is still one of the best investments you can make in your career, for the short AND the long term, regardless of age and years of experience. That is why every year people 30 and up apply and get admitted to the top schools in the US and Europe.
All of the top 20 US schools have students with more than 10 years of experience, and both Wharton and MIT Sloan have students with over 15 years. NYU Stern's current class includes students with 0 to 13 years professional experience.
If you are 30+ you will need to consider whether getting an MBA is viable from a financial and personal perspective. You may have a family or children to consider. And beyond the price tag (if you're footing the bill yourself), you also have to calculate the income forgone over two years which is more than for someone in their 20s.
There are different reasons people apply to business school at 30+. Some candidates have managed teams but want to develop their knowledge in Finance and run a business unit. Some have successfully moved up in their organizations over the last eight-plus years, and their company is now willing to finance their MBA. There are military professionals transitioning to business who make great older candidates for an MBA.
And while some 30-year-olds wonder if they have the energy to go back to school, they quickly find that it is no more difficult for them than their younger classmates. And most people find that they thrive on the stimulation of being in a classroom again.
How Old Is Too Old?
You're in your 30's, your 40s, or above and you're thinking about doing an MBA at a top business school but you wonder if you're too old. And how old is too old? The short is there is no age limit. While most people do a full time MBA in their 20s, and an executive MBA in their late 30's/early 40's, there are outliers as mentioned previously, across the board. (View our related blog, Understanding the Different Types of MBA Programs.)
Does it make sense though to do an MBA at a certain age or is it just a total waste of energy, time, and money? At a certain age, do MBAs become meaningless? Is it worth the hassle? A 2017 GMAC alumni survey shows that people highly rated the value of their MBA degree across all age groups, by and large, whatever their age. The survey included over 1,000 people who started their MBA at 40 or older; 95% of them found their MBA experience personally rewarding (93% for those under 40) and two out of three said the programs were financially rewarding.
Is there an age limit for learning and expanding your horizons? Of course not! Learning is an essential and never-ending pursuit on the path to excellence. People do MBAs at all ages and for different reasons. For some people it's to fulfill a lifelong aspiration. For others, it's about filling certain skill gaps and ensuring a successful and long career. For some it's about making a career switch. While older candidates may not see the salary increase that younger students experience, the life long benefits that come with getting an MBA at a top school are unparalleled.
The Executive MBA (EMBA) vs. the MBA is another option for people in their 30's and 40's who want to continue working while pursuing their degree. Many schools such as MIT Sloan, Chicago Booth and Duke University's Fuqua offer programs which allow you to work and study across different continents over a period of roughly 18 months. The average age of MIT Sloans' EMBA 2023 class is 41, with an average of 17 years work experience. Over 40% of Duke's Fuqua EMBA students are 40 years and more. 
Older Applicants Need To Be Wiser 
Overall, if you're in your 30's and applying for a top MBA, you need to be wiser and even more strategic than younger candidates in how you approach your application. You need to position your experience as a strong asset. Show the admissions team that with your maturity and background you will be a major contributor to your class and as a future alum.
Why are you applying only now for an MBA? If you want a certain reason to be considered – completing a military tour of duty, a commitment to a start-up, etc. – make sure you communicate that in your application.  Some non-traditional tracks may also lead to candidates applying later. International candidates often are older because of their home country's educational system and their age when they graduated, or if they had to complete military service. Be sure to share this context in your application as many MBA programs make exceptions for these circumstances.
30+ applicants should be realistic about post-MBA job plans and be aware that they might have to start at a lower level, especially if they're making a career shift, and they may not see an initial salary increase. Make sure that your career goals are consistent with what's realistic for an older student (i.e. no you don't expect to be hired by McKinsey if you have 10 or more years work experience under your belt). Be very careful not to give your dream school any doubts about how you'll impact their job placement stats.
Articulate a plan that is both achievable given your background but that also leverages your additional experience. For older candidates, conveying a compelling MBA career vision is even more important, as the admissions teams will expect you to have an even more solid plan than less experienced candidates. You need to convince them that you will not struggle with your job search and will be well employed upon or shortly after graduation.
It is also key that you clearly communicate why you are a good fit with the school and its community. Make sure your essays highlight how engaged you are in your community and/or your activities and passions outside of the office. Do your research and make connections with the school, talking to admissions representatives and attending information sessions for both full-time and EMBA programs.
Show the admissions team why your additional years of experience are an advantage and why NOW is the ideal time for you to pursue your MBA.
Bottom Line
The bottom line is you're never too old or experienced to get an MBA. The average age of a full-time MBA student is 28 years old but that is just an average. Countless 30 something's have received their MBAs at tops schools in the US and Europe and reaped the lifelong benefits of doing so. With age comes wisdom, as they say.
Be sure if you are older and more experienced than the average to approach your application even more strategically. But have no doubt, getting into a top business school at 30 and above is more than possible.
Over 85% of our clients at Fortuna Admissions who were over 30 secured their place at a top business school. So why not you?
Want More Advice?
View related articles by my Fortuna Admissions colleagues:
Let's Get You In.
Fortuna Admissions is a dream team of former MBA Admissions Directors and Officers from 18 of the top 20 business schools. With our unparalleled collective expertise, we can coach you to develop a clear vision of your goals for business school and beyond. We work closely with you throughout the application process and provide expert guidance at every stage to maximize your chances of admission to a top school.
Our free consultations are consistently rated as the best in the industry. To learn more about Fortuna and assess your chances of admission to a top business school, request a free consultation.
---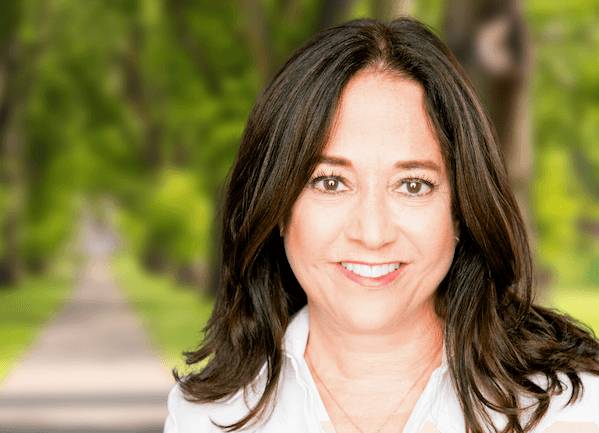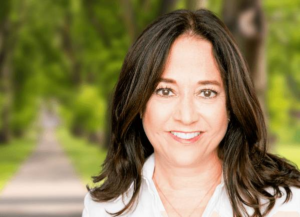 Fortuna's Melissa Joelson is an Expert Coach and former INSEAD Director of Communications. For a candid assessment of your chances of admission success at a top MBA program, sign up for a free consultation.