MBA Requirements: Advice for Non-traditional Applicants
October 26, 2022 | by Judith Silverman Hodara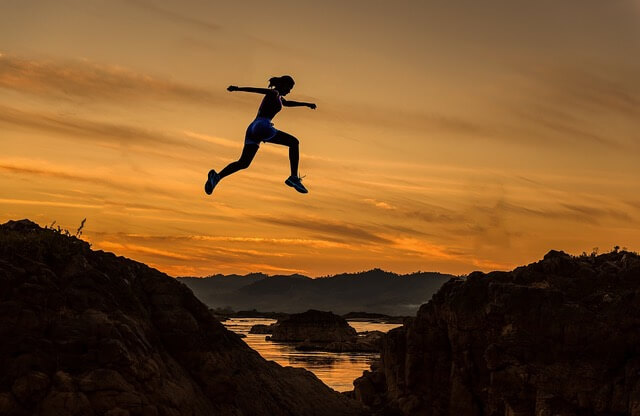 My Fortuna Admissions colleague interviewed an MBA graduate named Paul Heslop, who serves as an Operations and Planning Chief for the United Nations. Among Paul's bevy of unique distinctions is directing peacekeeping efforts in 17 countries, clearing thousands of unexploded mines and bombs, and defending multi-million-dollar budgets to the UN Security Council. Oh, and before pursuing the MBA at London Business School, Paul had the distinctive privilege of accompanying the late Princess Diana through an active minefield on her trip to Angola. Not exactly your traditional path to the MBA.
Yet Paul was emphatic about the value of his business school experience. "Whether managing change, organizational strategy, organizational behavior, project management, negotiation, managerial accounting – I'm using those skills I learned in business school every day," he told Fortuna's Matt Symonds for a Q&A in Forbes. "And, because not a lot of people in the UN have MBAs, it gave me a unique perspective that was recognized and rewarded with rapid promotion to my current position."
What's more, business schools were competing for Paul, who's unconventional expertise meant he brought uncommon perspectives and experience to the MBA classroom. Paul admitted to turning down multiple scholarship offers, including a spot at Harvard Business School, indisputably the most sought-after business school in the world.
Gone are the days when the serious MBA contender had to possess a certain academic and career pedigree. You know, the banker with the job at a gold-bracket firm he landed right out of undergrad, where he'd majored in econ or another quant-leaning field (not to mention this person was predominantly a "he"). While 'rise to Wall Street' stories have been mythologized, there was a notion in the recent past that certain kinds of profiles or career types were better suited for business school.
Over time, it has become increasingly clear that organizations of all sizes need great leadership – businesses, yes, but also nonprofits, school systems, and governments. Banks, to be sure, but also law firms, arts groups, and communities. Nowadays, business schools are aggressively seeking diversity among MBA candidates, with a particular interest in candidates' leadership experience and potential. Imagine how boring it would be to join a class of people who have all followed the same path. It wouldn't encourage you to think outside your own box or challenge your assumptions, let alone prepare you to thrive within the complex, global economy that awaits you. Frankly, if your post-undergrad job is in banking, consulting, or another more traditional industry, you'll have to work extra hard to distinguish yourself among peers of a similar background.
As an MBA admissions coach and former head of Wharton's MBA Admissions, I believe a candidate's greatest indicator of success is a track record of leadership and commitment. Meaning, you don't need to have studied economics or statistics as an undergrad or taken a job with an invest bank or consulting firm after college. Sure, quant skills are a must, but these can be acquired in many contexts. What can really set you apart is pursuing a path you're deeply passionate about and growing your personal and professional ability to imagine, act, and lead. That, and proving that you've done the sincere self-reflection that allows you to articulate how the MBA is the logical next step in your non-traditional path.
One of my clients, who went on to pursue the MBA at Kellogg Northwestern, started a seed exchange within a microcredit lending organization, advancing community based economic development. Another unusual applicant was a member of an opera company, who worked within a company of singers, representing company members to management – these were incredible leadership skills she honed in business school, which eventually translated to becoming an opera company director.
Other memorable candidates have demonstrated their tenacity, dedication, and leadership potential in rural U.S. classrooms as members of Teach For America. Still others have worked on political campaigns out of undergrad, learning how to funnel their commitment and conviction into skills like strategic communications, community organizing, and mobilizing people to act. These kinds of skills translate beautifully to the MBA, where b-school admissions are seeking candidates who want to better the world, not just their bank accounts.
Stanford GSB's iconic essay, for example, asks applicants to articulate, "What matters most to you, and why," and its b-school motto champions, "Change lives. Change organizations. Change the world." Having a background in the Peace Corps is another great example of a nontraditional path to the MBA. Living without an abundance of resources and partnering with local communities to develop, grow, and sustain an initiative or business while also navigating local customs and managing expectations can nurture exceptional cross-cultural awareness, teamwork, ingenuity, and self-reliance. These are invaluable assets that translate to business school and beyond. Returning Peace Corps volunteers who decide to pursue the MBA are fueled by a motivation to take their learnings to scale, formalize their instincts, and complement skills they've developed in the field, where they were so often thrown into solutions-making without the benefit of knowing the theory behind what they're doing.
Individuals across a variety of nontraditional fields, like Paul Heslop, find that business school provides the tools and confidence to activate or accelerate their careers. And know this: Having passion and a sincere conviction about what you're doing translates so much better to a standout MBA application than crafting what you think the school will be looking for.
Updated October, 2022
---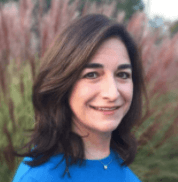 Co-Founder Judith Silverman Hodara is former acting director of MBA Admissions at the Wharton School. Fortuna Admissions is a dream team of former MBA Admissions Directors from the world's top business schools, and this year is our 10thAnniversary. Our DNA hasn't changed since our founding a decade ago: our goal is to provide inside-track expertise to candidates and leverage the insights of those who truly know the schools inside out. For a candid assessment of your chances of admission to a top MBA program, reach out for a free consultation.