MBA Interview Prep For Stanford GSB + Example Behavioral Questions
February 22, 2022 | by Tatiana Nemo

Stanford GSB will conduct its MBA interviews both virtually and in person for round two, and invitations to interview have begun to go out.
The GSB persists in being the most selective business school in the world, with an acceptance rate for the full-time MBA program below 6%. The school maintains the highest ratio of applicants to available seats of any business school in the U.S. for the last decade. So, if you are among the fortunate applicants to receive an invitation to interview, you'll have beaten formidable odds and taken a significant step towards securing your place in Palo Alto – but don't leave anything to chance. That means acquainting yourself with the school's behavioral-style MBA interview and preparing accordingly.
As a Stanford GSB alum & former MBA admissions interviewer, I can affirm that the GSB interview operates from the conviction that past performance is the best predictor for future performance. In mining for meaningful evidence, Stanford GSB deploys a series of behavioral questions focusing on past actions and outcomes. Responding effectively means being able to speak beyond what you've done or accomplished to convey the attitudes, behaviors and skills that guided your actions and decision-making.
Before diving into your prep strategy, I'll cover what to expect from your GSB interview in terms of format, tone and style, then lift up what GSB is looking for, with sample behavioral questions collected from recent Stanford MBA interview candidates by my Fortuna Admissions colleagues.
What to Expect from the Stanford GSB Interview
First, in stark contrast to the HBS interview, which is administered by admissions staff who have read your entire application and clocks in at 30 minutes, Stanford GSB interviews are conducted blind, with only your resume, by a Stanford GSB alum. The typical flow is a brief intro, 30-40 minutes of behavioral questions, 15 minutes about the Stanford experience, and a closing. Most candidates are asked to give a short self-introduction, so be sure to craft your MBA elevator statement. The interview will be a conversation—you can expect the interviewer to be pleasant, and you'll have the invaluable opportunity to ask those nitty-gritty questions at the end that only someone who has gone through the program can respond to.
But don't be fooled by the collegial and conversational vibe – GSB's line of questioning require your thorough and thoughtful preparation. The key to success is not just thinking about answers to standard questions (why the MBA, why this school, etc.), but coming up with specific – and substantive – situational examples.
What Stanford GSB is Looking For
Sound analytical skills, creative instincts, and strong performance – these qualities are a baseline-must, so it's important to show up focused and solid on every one of these fronts. In identifying stories that convey both specificity and substance, you'll want to keep in mind what Stanford GSB cares about most. Not only is Stanford looking for demonstrated leadership potential, it's seeking evidence of your intellectual vitality, personal qualities and community contributions.
To get started, reacquaint yourself with the Stanford Recommender Leadership Grid (which was included in your recommender guidelines), and get a sense of the five levels within each competency. You can expect to be asked for specific behavioral examples related to the four dimensions (results orientation, strategic thinking, team leadership, and influence and collaboration).
Don't miss this invaluable 14-minute video strategy session with my Fortuna colleague and Stanford GSB expert Heidi Hillis with Fortuna's Malvina Miller Complainville, or read on for example behavioral style questions.
Example Stanford GSB Interview Questions Reported by Recent MBA Candidates
With behavioral type questions, your interviewer will be delving for very specific examples of what you did – along with why, what was going through your mind at the time, the impact on others, and the outcome. A lead-in question such as, "tell me about a time you made an impact," might be followed up with probes like, "what led to the situation? Who was involved? How did they respond? What happened next?" To ensure your stories are memorable, it's essential to make them clear and concise.
Here's a sampling of Stanford GSB interview questions by theme reported by recent MBA candidates, culled by my Fortuna Admissions colleagues.
Challenge
Tell me about a time you faced a challenge at work and how you influenced the outcome.
Tell me about a time when you faced a roadblock in completing a project.
Tell me about a time when you dealt with someone who was difficult. How did you handle that situation?
Tell me about a time when you didn't agree with an idea. How did you work to reach a resolution?
Teamwork
Tell me about a time…
… you worked well within a team.
… you were effective on a team you were not in charge of.
Leadership
Tell me about a leadership experience.
Tell me about a time when you led a team.
Describe a time when you lead a team and convinced someone to accept your ideas. Did anyone recognize your efforts?
Tell me about a time when you had to take authority of a team.
What is your leadership style?
Going Above and Beyond
Tell me about a time…
… you stepped outside your typical role.
… when you pursued an initiative beyond my job authority.
… you overstepped an authority.
… when you saw an opportunity that others didn't.
Failure and Lessons Learned
Tell me about a time when you failed to reach your goals.
Describe a situation when, while leading a team, you failed. How did you react? What did you learn from this?
Tell me about a time you faced a disappointment.
Personal 
What do you like to do outside of work?
Tell me about a defining moment in your life.
Anything about yourself you wished you could change?
What's your biggest accomplishment—both work and outside work?
What drives you?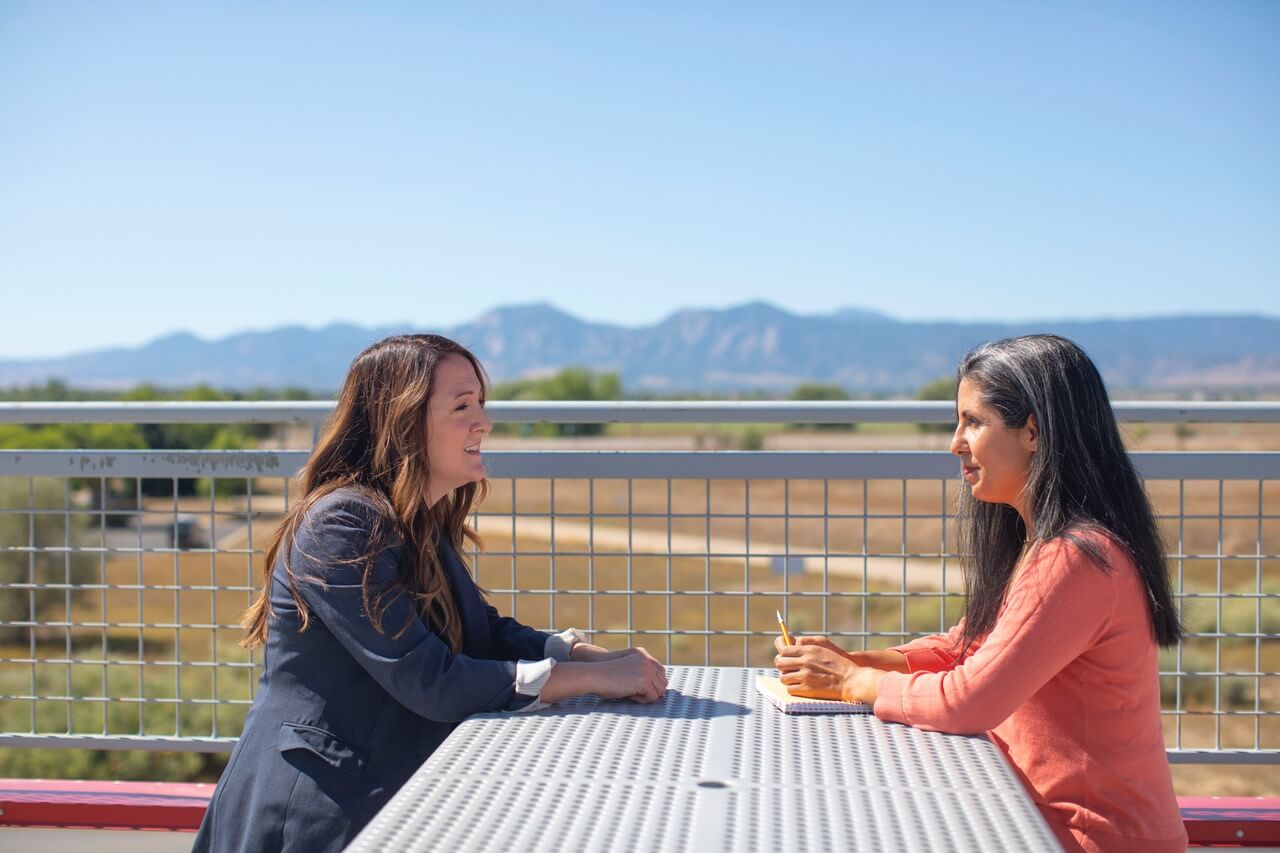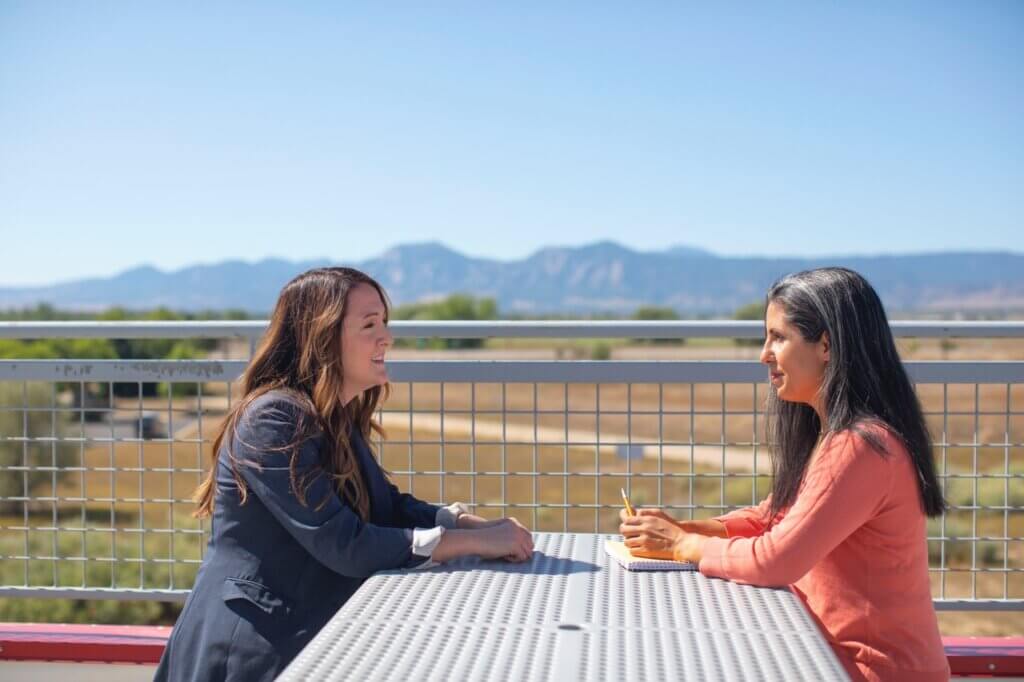 You'll also want to be ready with meaningful questions to ask at the end of the interview. "This kind of thoughtful preparation demonstrates your genuine interest in learning more about mutual fit," writes my Fortuna colleague Malvina Miller Complainville in her article on MBA Interview Tips. "If you know your interviewer's name ahead of time, do your research – look him/her up on LinkedIn for example. Considering your interviewer's profile will help you tailor your questions accordingly. For alumni, you have a valuable opportunity to learn from their experience and glean insights that can help inform your decision."
When it's interview time, trust your instincts. There's neither an ideal candidate nor a typical Stanford student. Be confident in who you are and what you've done – and be open to learn. Remember that an interview invitation means that Stanford GSB sees something special in you, and your opportunity is to affirm this with more valuable evidence of your awesomeness and authenticity.
Want more free advice?
View related articles by Fortuna's expert coaches on Stanford GSB:
You can also view one of our top resources, the MBA Admissions Essay Masterclass featuring Stanford GSB, below.
All MBA Admissions Essay Masterclasses in our series, featuring insider advice from 14 former gatekeepers from 14 of the world's top business schools, are available on Fortuna's YouTube channel.
Updated February, 2022 
---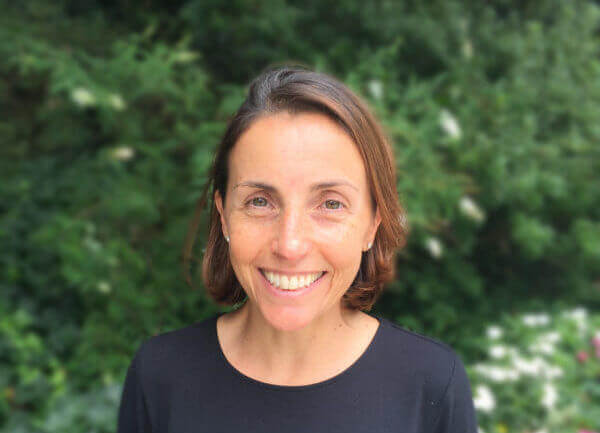 Fortuna Admissions Expert Coach Tatiana Nemo is a former Stanford GSB alum & MBA Admissions interviewer. For a candid assessment of your chances of admission success at a top MBA program, sign up for a free consultation. If you're ready for support with your MBA interview now, check out Fortuna's MBA Interview Prep Services.