Why Now Is A Good Time to Pursue An International MBA
March 29, 2021 | by Caroline Diarte Edwards

If your shortlist of business schools doesn't include a European program, it should.
There are several distinctive advantages to pursuing an international MBA, particularly in Europe. From the impressive ROI to peerless global leadership experience, more candidates are taking notice and targeting the international MBA.
European schools have maintained strong appeal, even during the global pandemic. In my recent conversation on the BusinessCasual podcast, INSEAD director of global admissions Virginie Fougea said that INSEAD just enrolled its largest January intake in history – up 20% over previous years – absorbing students who had decided to defer from the September 2020 intake. Oxford's Saïd applications spiked 35% in 2020 compared with year-earlier levels, while London's Imperial College Business School saw a 41% jump in full-time MBA apps and Warwick Business School has reported a 56% uptick, according to Poets&Quants.
As an INSEAD alum and former Admissions Director at the school, I'm admittedly enthusiastic about encouraging candidates to explore the unique benefits of an international program. Here are a few reasons my Fortuna Admissions colleagues and I think that now is an ideal time to consider Europe for your MBA. (For a deeper dive into the landscape and admissions strategies of the top international programs, view my recent strategy session with Fortuna's Matt Symonds, below.)
3 REASONS TO CONSIDER AN MBA IN EUROPE
1. Global leadership & a springboard to an international career.
The international focus of INSEAD, LBS, IESE and other top European schools is more relevant than ever. Top tier business schools like London Business School (LBS) and INSEAD (with campuses in Fontainebleau, Singapore and Abu Dhabi, and a new San Francisco hub) consistently rank among the Financial Times' (FT's) top five programs.
Both INSEAD and LBS offer unparalleled international exposure by virtue of their truly diverse student communities: INSEAD lauds more than 80 nationalities in its MBA program, while LBS students are 91% international and hail from some 63 countries. INSEAD and LBS put a premium on training business leaders who excel at working across cultures, with deeply engaged and far-flung alumni networks and relationships with top recruiters across the world.
As two of Europe's most prestigious programs, INSEAD and LBS have several points of distinction, including course length: INSEAD pioneered the one-year MBA, offering a highly efficient and cost-effective format for those who can take the pace and intensity.
2. Return on Investment (ROI) of a one-year program.
Speaking of course length, many European business schools favor the shorter, one-year course length over the traditional two-year program, creating notable cost savings. The latest FT ranking shows that the one-year MBA can deliver the sort of salary increase and earnings power to compete with the very best two-year programs. With smaller foregone costs (and relinquishing only a year's worth of salary), schools like HEC Paris – which boasts a salary increase of 133% – are attracting more candidates. (This compared to the salary increase at Harvard Business School of 110% or Wharton of 107% salary increase – still the venerated beacons of business schools.)
The latest Forbes MBA ranking affirms this accelerated return on investment. The 12 European schools in its one-year ranking had a payback that ranged from 2.4 to 3.6 years while grads from HBS and Stanford GSB take just over four years to pay back their investment on average. While Chicago Booth topped the US ranking with a five-year gain of $94,400, six business schools from Europe emerged with a stronger ROI over the same span.
If you're favoring the one-year option, it's time to consider INSEAD, HEC Paris, IE, Cambridge Judge and Oxford Saïd, and even a January intake (see below).
3. Timing: Later application deadlines and a January enrollment.
In general, European schools accept applications later in the season than the top US schools. If you are looking for a two-year MBA in Europe and still hoping to enroll by fall, LBS and IESE are the place to start, and their admissions deadlines arrive soonest – LBS round 4 deadline closes April 27, and IESE on May 4.You can still apply now to several top schools for the January 2022 intake. INSEAD is accepting applications for January 2022 intake, with round two April 23, round three June 18, and round four July 30. Cambridge Judge has a round four deadline on March 8 and Oxford Saïd's R4 deadline is April 9 for a fall intake. HEC Paris – which has a unique 16-month format – has deadlines for its January 2022 intake on April 1, May 1 and June 1, although it encourages non-EU nationals to apply sooner because of visa and housing requirements.
Other top schools with a January intake include IE Business School, IMD, and RSM. IE Business School in Madrid, Spain, accepts applications on a rolling basis (meaning this fall is still a potential possibility).
Onward to the million-dollar question: Which is the #1 ranked MBA program in Europe?
First, the distinction of Europe's best business school depends who you ask. For the FT, INSEAD commands the lead, with LBS in second place. Pose the same question to The Economist in the past year, and you'll get IESE followed by HEC Paris. Forbes, on the other hand, ranks IMD and LBS at #1 (in separate league tables for one- and two-year programs).
To account for the variability in methodology and results, our team began aggregating the results of all four global rankings of European schools to discern a snapshot of overall performance. The result is the Fortuna Admissions Ranking of MBA Rankings, which we debuted seven years ago (check out the most recent Fortuna Ranking of Rankings for European Schools, in which INSEAD maintains its fifth year at #1).
If you're feeling inspired to pursue a European MBA, know that the unique benefits come with unique considerations. You'll also want to consider language requirements and timing-related factors, from visa considerations to financing the program and planning a cross-continental move. Language classes for programs like IE start more than a month before the program begins. All told, the key to a successful application to any international program is your due diligence and thoughtful research – most want evidence of your international exposure and cross-cultural competency. While the window is closing to apply to top US schools for fall entry, if you are looking to apply to business school now, your timing is still excellent to submit a great application for an international program.
For more advice on what top European programs are looking for and advice on positioning your application view my article, Applying to INSEAD: Advice for 6 Typical Profiles.
---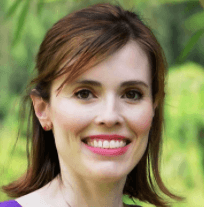 Fortuna Admissions Co-Founder and Director Caroline Diarte Edwards is a former Director of Admissions, Marketing and Financial Aid for the INSEAD MBA program. Our directors and expert coaches are former MBA admissions gatekeepers at the leading international programs including INSEAD, LBS, IE and HEC, and more. For a candid assessment of your chances of admission success at a top MBA program, sign up for a free consultation.