Advice for 6 Common Profiles Applying To INSEAD
February 27, 2019 | by Caroline Diarte Edwards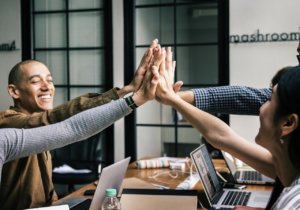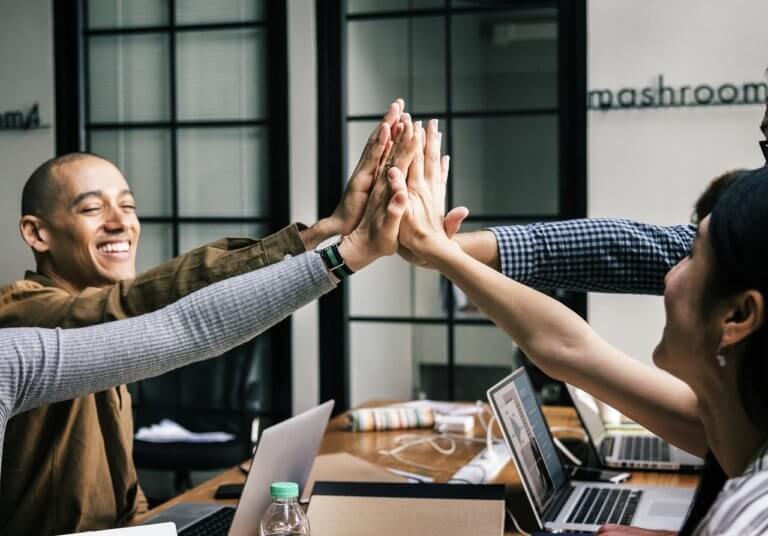 MBA programs often discourage candidates from submitting applications in the last round. INSEAD, a school The Financial Times has ranked among the top three MBAs globally over the last four years, strives to maintain an even playing field across all rounds. It makes sense – INSEAD seeks the finest candidates across the overall applicant pool, and shies away from rejecting a qualified final-round applicant from someone who would have been admitted in round 1 (or accept someone in the first round 1 who would be rejected in later one). The school maintains a fair level of competition across rounds by making informed estimates of anticipated applications per round and leveraging their waitlist for borderline candidates.
This is great news for candidates still aspiring to matriculate at a top-tier MBA program in 2019. That said, the dramatic increase in interest for top European programs, particularly from US candidates, indicates a rise in competition.  It is therefore critical that applicants have a significant understanding of what is important to INSEAD and what they seek in a compelling MBA candidate.
During the seven years I spent at INSEAD as the director of MBA admissions, marketing & financial aid, I oversaw all aspects of candidate evaluation and policy decisions. Here's are my recommendations for strategically positioning a stand-out application for six common profiles. As a reminder, the deadline for round 4 is March 6th.
The 'common' profile
Some profiles, like the Indian IT professional or European-based management consultant, pour into the INSEAD admissions office in droves. Though INSEAD doesn't have an adamant quota, they aim to create a diverse incoming class, so realistically the competition may be harder for some than others. If you have an overrepresented profile, all facets of your application must be strong, including your academic profile, your professional record, your global exposure, and your achievements and engagements outside of work or school. Creating a memorable narrative within your application will help you differentiate yourself and ensure you stand out. It isn't uncommon for file readers to simultaneously analyze applications from candidates with like profiles, so reflect on distinctive, unique elements that make yours a compelling read.
Limited international experience
INSEAD takes significant pride in the global diversity of its MBA program, both around the number of represented nationalities (94 in the 2018 class) and the global experience of the students. However, not all INSEAD students have spent significant time abroad. Often, those who gain admission without much exposure beyond their own borders are from emerging markets (without the necessary financial resources to travel), but can nevertheless demonstrate that they have the openness, cultural curiosity, flexibility, interpersonal skills and maturity needed to collaborate in an incredibly diverse environment. They have also established that learning from a global community is highly compatible with success in their forthcoming professional aspirations. If your focus – past, present and future – is truly on your domestic market, think twice before applying.
Lower GMAT Score
INSEAD's average GMAT score is 709, with the range generally spread from 600 to 800. INSEAD advises applicants to target the 75th percentile on both the quant and verbal sections, looking at this breakdown more than the cumulative score. If you have less than 70th percentile on either part of the exam, you will need an excellent academic record, and/or represent a profile that the school loves. INSEAD is generally not as accommodating as other top schools regarding the GMAT, largely because the pace of one-year program is fast, and the school wants to ensure you have the scholastic aptitude to keep up. If your score is borderline, think about bolstering your profile with a quant-based course like statistics, finance or accounting. Online quant courses, like those offered via Berkeley Extension or HBX CORe, offer an opportunity to enhance your skill set while proving your ability to tackle the academic rigor.
For additional guidance on all six applicant profiles targeting INSEAD, read my full piece "Applying To INSEAD: Advice For 6 Typical Profiles" on Poets & Quants.
For more advice on maximizing your chances of a successful admission at INSEAD, check out this recent article by my Fortuna colleague Melissa Jones: How To Prepare For The INSEAD Admissions Interview.
Fortuna Admissions Co-Director Caroline Diarte Edwards is the former INSEAD director of admissions, marketing and financial aid. She is also an alumnae of INSEAD's MBA program.