MBA Fair Dos And Don'ts: Stories & Strategy from Former MBA Insiders
June 30, 2017 | by Matt Symonds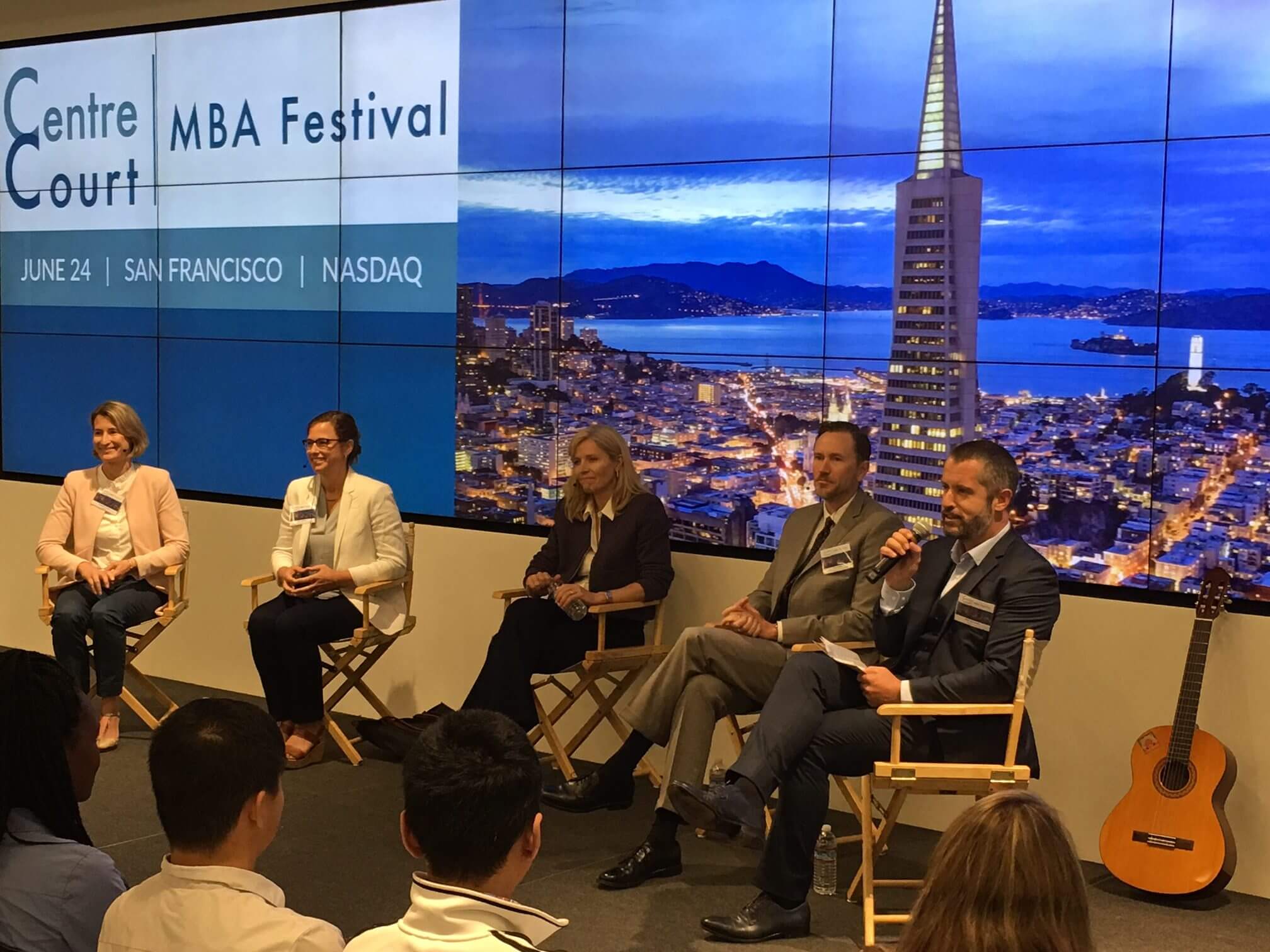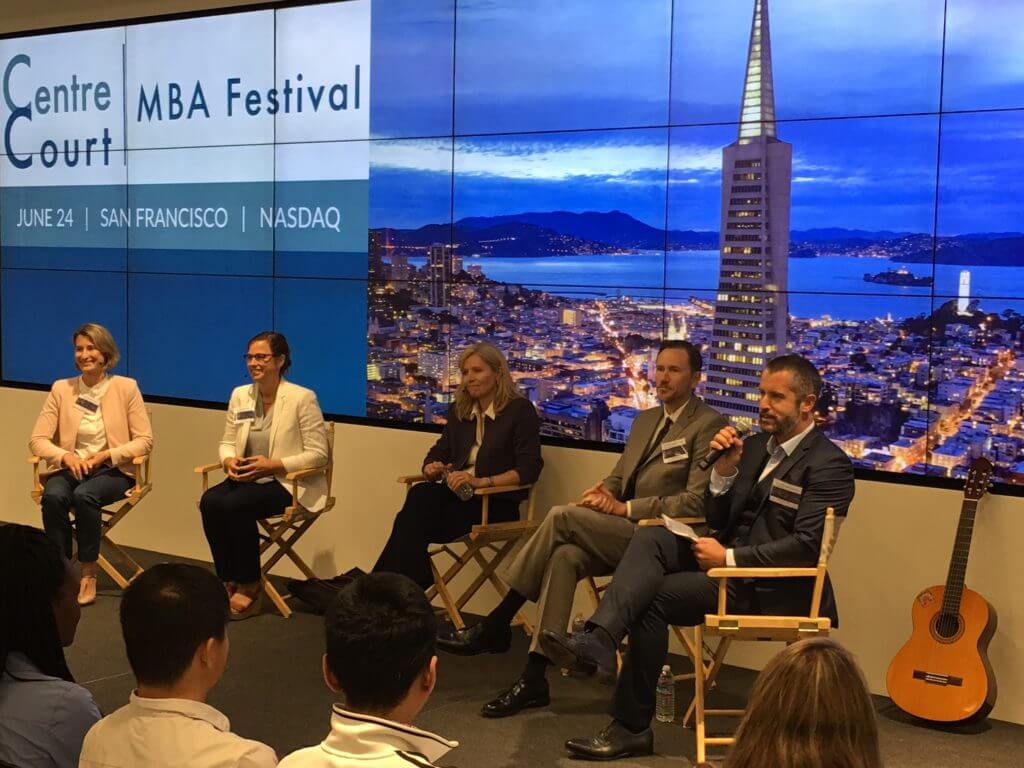 I was escorted out of my first-ever MBA fair for unruly behavior.
It was at a GMAC event in Paris nearly 25 years ago, where organizers didn't approve of us talking with on-site business schools about the fledgling franchise that we had started – Kaplan Test Prep. Regrouping on the sidewalk on a cold January evening, we decided that if we weren't welcome inside the room we should start our own MBA fair business. We were organizing events on four continents within five years, welcoming schools and participants to what became the World MBA Tour. Throughout my eight years as the S of QS, I only asked one person to leave a fair, and that was because he'd single-handedly devoured the food we'd set aside for the schools.
Last weekend, CentreCourt MBA Festival celebrated the last leg of its three-city series in San Francisco, which included New York (May 20) and London (June 3), featuring admissions directors, deans and representatives from 30 of the top 40 MBA programs around the world. When we opened the doors to welcome hundreds of young professionals to the inaugural event, I was reminded of the Paris sidewalk and the do's and don'ts to make the most of your time at an MBA Fair. Given my track record I'm either perfectly qualified or unqualified to offer advice on the topic, so I've have turned to my Fortuna Admissions colleagues who attended these events to share their experience as former admissions officers. Below are their top tips to help you to make the most of your time – and theirs.
"I was at an MBA fair in Seoul where the doors were locked until noon, at which point this flash flood of people poured into the hall and I was mobbed for several hours," said Emma Bond, Director at Fortuna Admissions and LBS former Senior Manager of Admissions. "At some point, I met a Brazilian-Japanese man with a background in automotive manufacturing working in South Korea. He was engaging, professional and friendly, and had an interesting international profile that was a good fit for LBS, though he didn't have great stats. So when he later applied I actually remembered him and the impression he'd made and was able to say, 'yes, he'd contribute, this guy is great,' and he was eventually offered a spot."
Of all the terrific reasons to attend an MBA fair, this kind of interaction is the hope of any prospective contender. To make a lasting impression with a b-school gatekeeper is invaluable, but separating yourself from crowds of other eager young professionals can be tricky. So, what does it take? And what memorable encounters will linger in an admissions officer's mind?
Must Do's
Do… Prepare some thoughtful questions for target schools. 
"Go with two-to-three specific questions you can't find in any article or website," says Judith Silverman Hodara, Wharton former Head of MBA Admissions. "Not only does it show you've done some due diligence, you may be able to use the response that you hear as you begin to shape your essays later in the season."
Do… Keep an open mind. 
"The huge variety of schools at an MBA fair presents a rare opportunity," says Jessica Chung, Fortuna expert coach and UCLA Anderson former Associate Director of Admissions. "Investigate schools that may not have been on your radar initially and meet with their admissions representatives —you may find another program that's a great fit for you."
Do… Have your elevator pitch ready. 
"Be able to articulate 'why b-school' and your post-MBA career plans in a minute or two," says Randall Sawyer, Fortuna expert coach and Cornell Johnson former Assistant Dean of Admissions. "Be yourself, be authentic and convey your enthusiasm to be taking the next step in your career."
Do… Deploy your listening skills
"Whether it is a dean talking about her or his vision for the school, an admissions officer sharing advice for applying, or an alumni offering advice on the MBA program, you can glean a great deal of insight to serve you well for your own application," explains Judith. "We're all looking for how well you understand the culture and personality of our school, so really tune-in at the fair, and in a just few hours you'll be better equipped to stand out and better prepared."
Do… Craft a thank you note to follow up (handwritten is a nice touch)
"Ask for a business card and send a thank you email if you want to be like everyone else. Or take a moment and write a thank you note and send it by old fashioned US Mail if you want to impress and be remembered," says Randall. "When I was at Cornell, I received five handwritten notes from students I met at MBA Fairs. One in particular I kept on my desk as it so impressed me. Its author was the last in line, and when she got to me, the fair had ended 45 minutes earlier and we were the only ones in the ballroom. Our conversation ended up changing her MBA school choice and plans, and she thanked me with a card. In the end, she had great options and chose Cornell. She was an outstanding student and member of our community!"
What to Avoid
Don't… Stalk schools after hours. 
"I heard stories from colleagues about letters of interest being dropped for them at the hotel front desk in the middle of the night, or applicants plunking down uninvited with the admissions director for more conversation at the hotel pub after the event was over," says Judith. "It's much better to reach out by email after the event is over to affirm your interest, rather than trying to convey your point in person at the end of a long day!"
Don't… Treat it as an admissions test. 
"It's better to show up with a sense of your strengths, skills and value-add after some honest introspection, as opposed to waving a 760 GMAT at the admissions rep and pressing about your chances," say Emma. "I had lots of people approach me at fairs wanting to know whether they would be accepted if they applied at LBS. The due diligence is on you pre-fair — particularly now when so much data is online. Info sessions are about learning more in-depth about school fit, whether a program is right for you, and exploring whether you have the kind of profile or story that might fit with the school."
Don't… Distribute your resume. 
"This can feel like coming on too strong, though you may want to have a business card with you," says Judith. Randall adds, "Share your business card and add your personal email on the front prior to the fair so you can be added to the school's database, or perhaps receive a response from the person you're talking to."
Don't… Schlep around your luggage. 
"This is pragmatic, but you should check your briefcase and coat before entering — it can be a crowded space to navigate and you want to be able to navigate it without juggling all your luggage," says Judith. "Also, keep in mind that some tables will be quite packed and you may want to stand and listen for a bit before moving in closer."
Don't… Overlook the chance to reciprocate. 
"I always appreciate when a student offers up the name of a great museum, tasty restaurant or neighborhood to explore," says Judith. "Hearing about events or places I wouldn't have known about otherwise makes our non-travel days more interesting and memorable."
Adds Jessica: "I'll never forget when our MBA program brochures failed to arrive at an UCLA Anderson event I ran in San Francisco. One attendee who arrived early helped me search for half an hour to locate the missing brochures, and then proceeded to help me troubleshoot the AV equipment. I never forgot how helpful he was, and was thrilled when he was admitted and matriculated into Anderson. He went on to be an terrific member of the community, both as a student and alum."