3 Reasons To Pursue An MBA In Europe Right Now
February 28, 2022 | by Caroline Diarte Edwards

If your shortlist of business schools doesn't include any top European MBA programs, it should.
There are several distinct advantages to pursuing an international MBA. From the impressive ROI to peerless global leadership experience to make your resume stand out, more candidates are taking notice and targeting an MBA for an unforgettable international experience.
European schools have maintained strong appeal throughout the pandemic, with a growing number of candidates are looking to enhance both their personal and professional development with a more affordable study experience.
As an INSEAD alum and former Admissions Director at the school, I'm admittedly enthusiastic about encouraging candidates to explore the unique benefits of an international program. Here are a few reasons my Fortuna Admissions colleagues and I think that now is an ideal time to consider Europe for the MBA.
3 Reasons to Consider an MBA in Europe 
1. Global leadership & springboard to an international career.
The international focus of INSEAD, LBS, IESE, HEC Paris, and other top European schools is more relevant than ever, given the increasing international division, social fragmentation, and trade conflict. Top tier business schools like London Business School (LBS) and INSEAD (with campuses in Fontainebleau, Singapore, and Abu Dhabi, along with a San Francisco hub) consistently rank among the Financial Times' (FT's) top five programs. And as I recently reported in P&Q, INSEAD is notably welcoming lower GMAT scores.
These schools offer unparalleled international exposure by virtue of their truly diverse student communities: INSEAD lauds more than 110 distinct nationalities in its MBA program, while 68 nationalities are represented among the latest incoming class at LBS. IMD and IESE put a premium on training business leaders who excel at working across cultures, with deeply engaged and far-flung alumni networks and relationships with top recruiters across the world.
As two of the world's most prestigious programs, INSEAD and LBS have several points of distinction, including course length: INSEAD pioneered the one-year MBA, offering a highly efficient and cost-effective format for those who can take the pace and intensity. The MBA at LBS can be completed in 15-21 months, depending on your preference. Elsewhere, HEC Paris has a 16-month program that enables you to include a range of in-depth learning projects and internships without keeping you out of the workplace for too long.
2. Return on Investment (ROI) of a one-year program.
Speaking of course length, many European business schools favor the shorter, one-year course length over the traditional two-year program, creating notable cost savings. The latest FT ranking shows that the one-year MBA can deliver the sort of salary increase and earnings power to compete with the very best two-year programs. With smaller foregone costs (and relinquishing only a year's worth of salary), schools like Cambridge Judge – which boasts a salary increase of 96% – are attracting more candidates.
The most recent Forbes MBA ranking affirms this accelerated return on investment. The 12 European schools in its one-year ranking had a payback that ranged from 2.4 to 3.8 while grads from HBS, Wharton, and Stanford GSB take just over four years to pay back their investment on average. While Chicago Booth topped the US ranking with a five-year gain of $94,400, six business schools from Europe emerged with a stronger ROI over the same span.
If you're favoring the one-year option, it's time to consider INSEAD, HEC Paris, IMD, Cambridge Judge, and Oxford Saïd, or even a January intake (see below).
3. Timing: Later application deadlines, fourth rounds, and a January intake.
With round 2 deadlines for most US schools now behind us, the window for fall entry at a top US school is closing. However, most European schools accept applications later in the season. European MBA programs are still accepting applications for a September 2022 intake, including INSEAD, LBS, Oxford Saïd, Cambridge Judge, HEC Paris, and IESE. If you are looking for a two-year MBA in Europe, LBS and IESE are the places to start, and their admissions deadlines arrive soonest – round 3 closes March 25 and March 21 respectively, although IESE has a fourth-round due May 9. Cambridge Judge has a round 4 deadline on March 7 (R5 deadline is April 25) and Oxford Saïd's R4 deadline is March 23 for a fall intake. HEC Paris has deadlines for its September intake on March 1, April 1, and May 1, although it encourages non-EU nationals to apply sooner because of visa and housing requirements.
There's still time to apply for a fall matriculation at INSEAD (R4 deadline is Feb. 22), although it's also shrewd to consider a January intake. Other top schools with a January enrollment include IE Business School, IMD, RSM, ESMT Berlin, and HEC Paris. The final deadline for IMD is on September 1st to join a select class of 90 students, while HEC Paris also has a January intake for aspiring entrepreneurs and corporate leaders. IE Business School in Madrid, Spain, accepts applications on a rolling basis (meaning this fall is still a potential possibility).
Which is the #1 ranked MBA program in Europe?
First, the distinction of Europe's best business school depends on who you ask. For the FT, INSEAD commands the lead. Pose the same question to The Economist in the past year, and you'll see Spain's IESE, followed by HEC Paris. Forbes, on the other hand, ranks IMD and LBS at #1 (in separate league tables for one- and two-year programs).
If you're feeling inspired to pursue a European MBA, know that the unique benefits come with unique considerations. You'll also want to consider language requirements and timing-related factors, from visa considerations to financing the program and planning a cross-continental move. Language classes for programs like IE start more than a month before the program begins.
All told, the key to a successful application to any international program is your due diligence and thoughtful research – most want evidence of your international exposure and cross-cultural competency. While the window is closing to apply to top US schools for fall entry, if you are looking to apply to business school now, your timing is still excellent to submit a great application.
For more advice on what top European programs are looking for and advice on positioning your application view my article, Insider Tips on The Top European MBA Programs: London Business School, INSEAD & IE.
---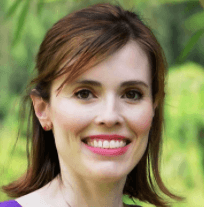 Fortuna Admissions Co-Director Caroline Diarte Edwards is the former INSEAD director of admissions, marketing and financial aid. She is also an alumnae of INSEAD's MBA program. For a candid assessment of your chances of admission success at a top MBA program, sign up for a free consultation.