We offer a wealth of tips and strategies across a range of topics—from application advice on Harvard or INSEAD to acing the GMAT, writing essays, navigating MBA interviews and more.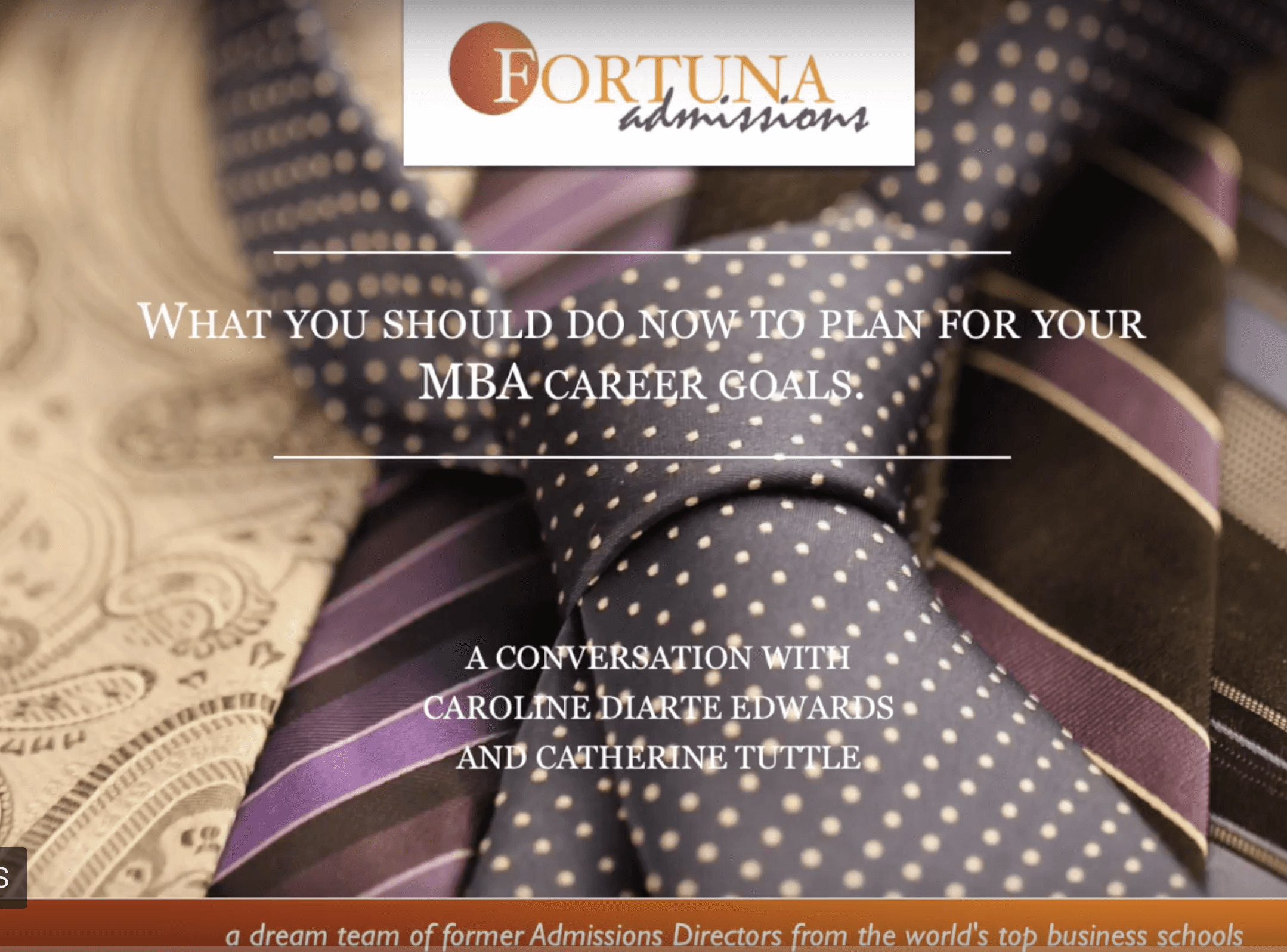 Jun. 13th, 2017
In this short video blog, Catherine and Caroline discuss what it takes to create a compelling career vision for the MBA application, along with the steps to take and questions to ask yourself in the early planning stages. Watch the vlog or read a transcript of their candid conversation, below. Vlog Transcript Caroline: Hello everybody, […]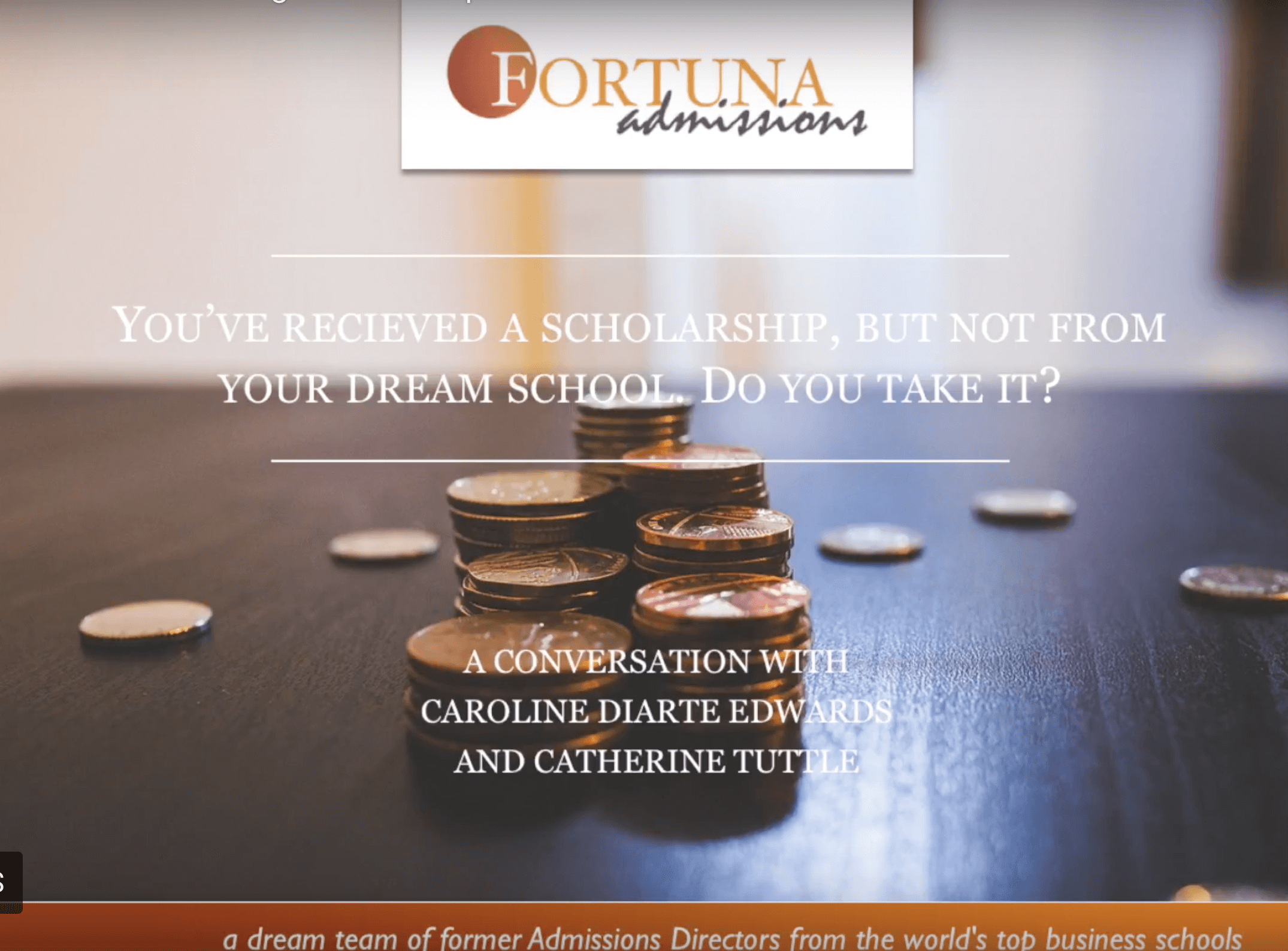 Jun. 1st, 2017
In our second vlog post on the topic of navigating MBA decisions, Catherine and Caroline discuss this fortuitous yet tricky issue: You've been accepted by your dream school, but have a scholarship offer from another program. Do you take the money? How can you use this offer to leverage other schools for financial assistance?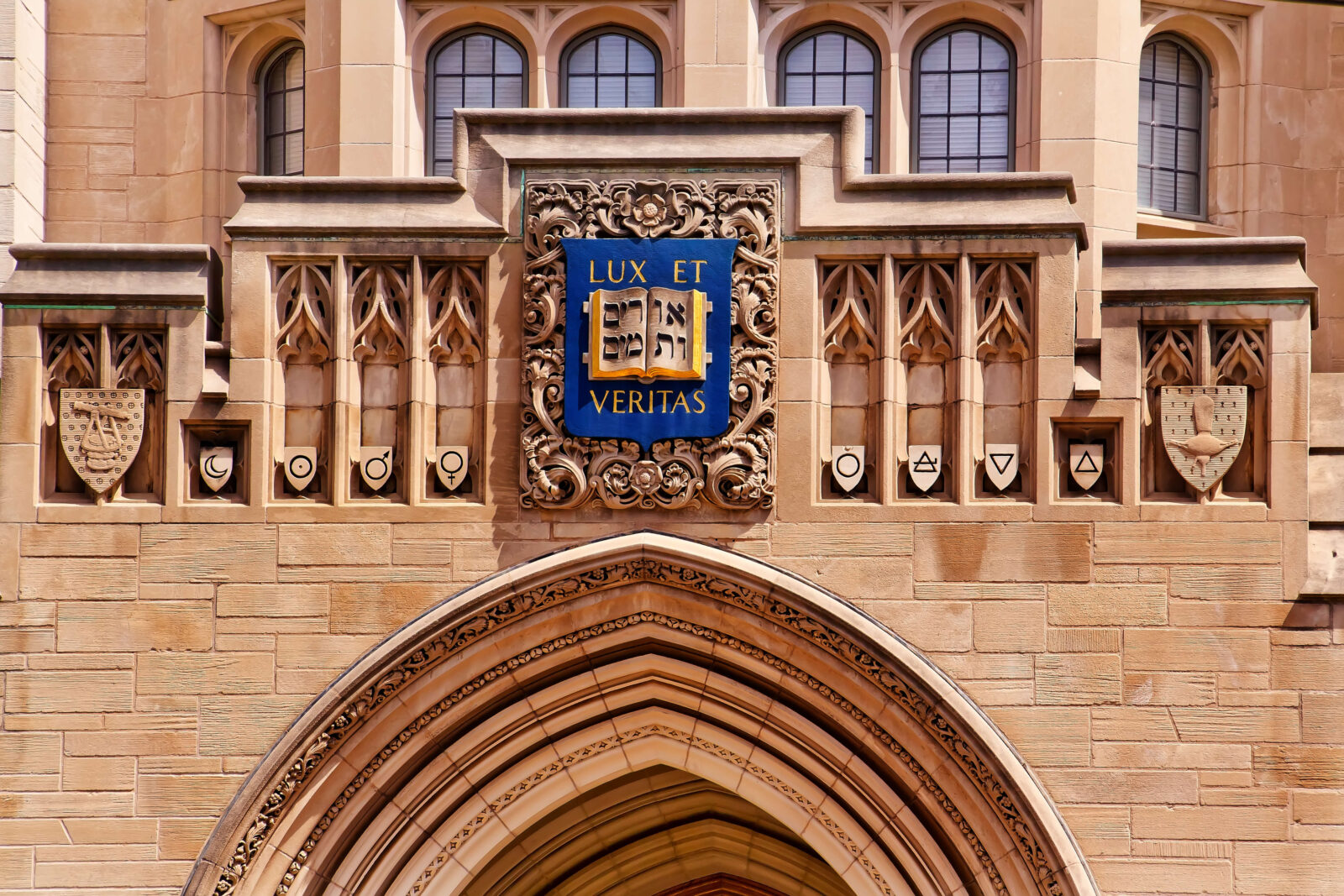 May. 27th, 2017
Over the last five years, INSEAD and other programs have accumulated a strong body of data on IR scores from candidates and students, and how it correlates with academic performance. Now, INSEAD is placing greater emphasis upon IR score.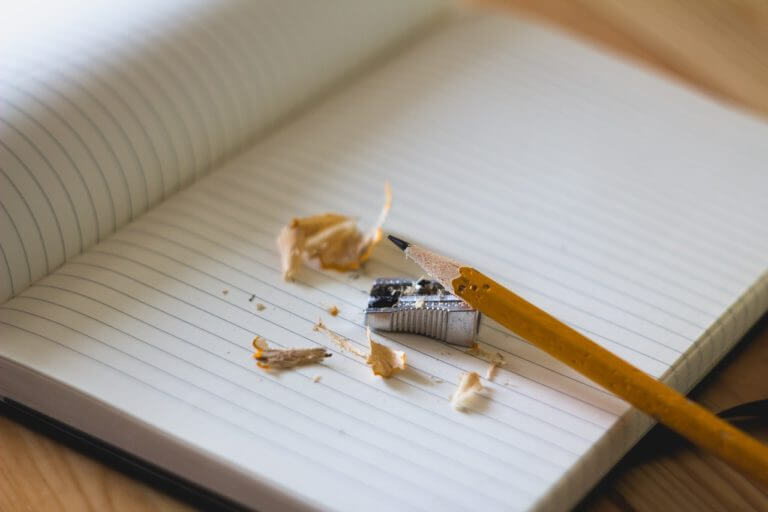 May. 23rd, 2017
Whether you're weighing the career path that is right for you or applying to GSB, making time to consider this essay question, "What matters most to you, and why?", can offer invaluable insight about your values, identity and life purpose.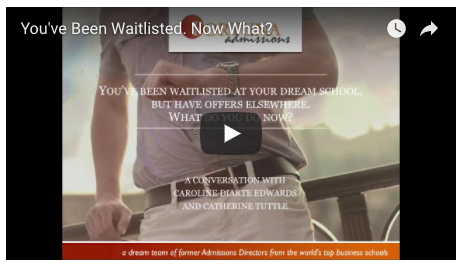 May. 15th, 2017
You've been waitlisted at your dream school, but you have offers of acceptance elsewhere. What do you do now?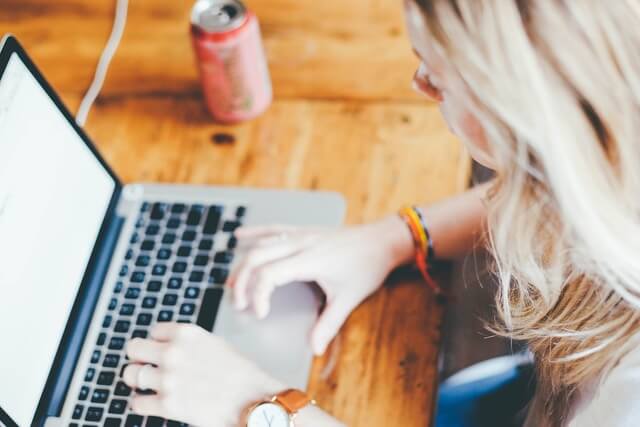 May. 11th, 2017
It's the sunset of MBA Admissions season, bringing joy to some and frustration or disappointment to others. For many it's the most nerve-wracking time of the admissions cycle, signaling their final shot at securing a spot this year. What's your story? Perhaps you won a great scholarship – but not from your dream school. Maybe […]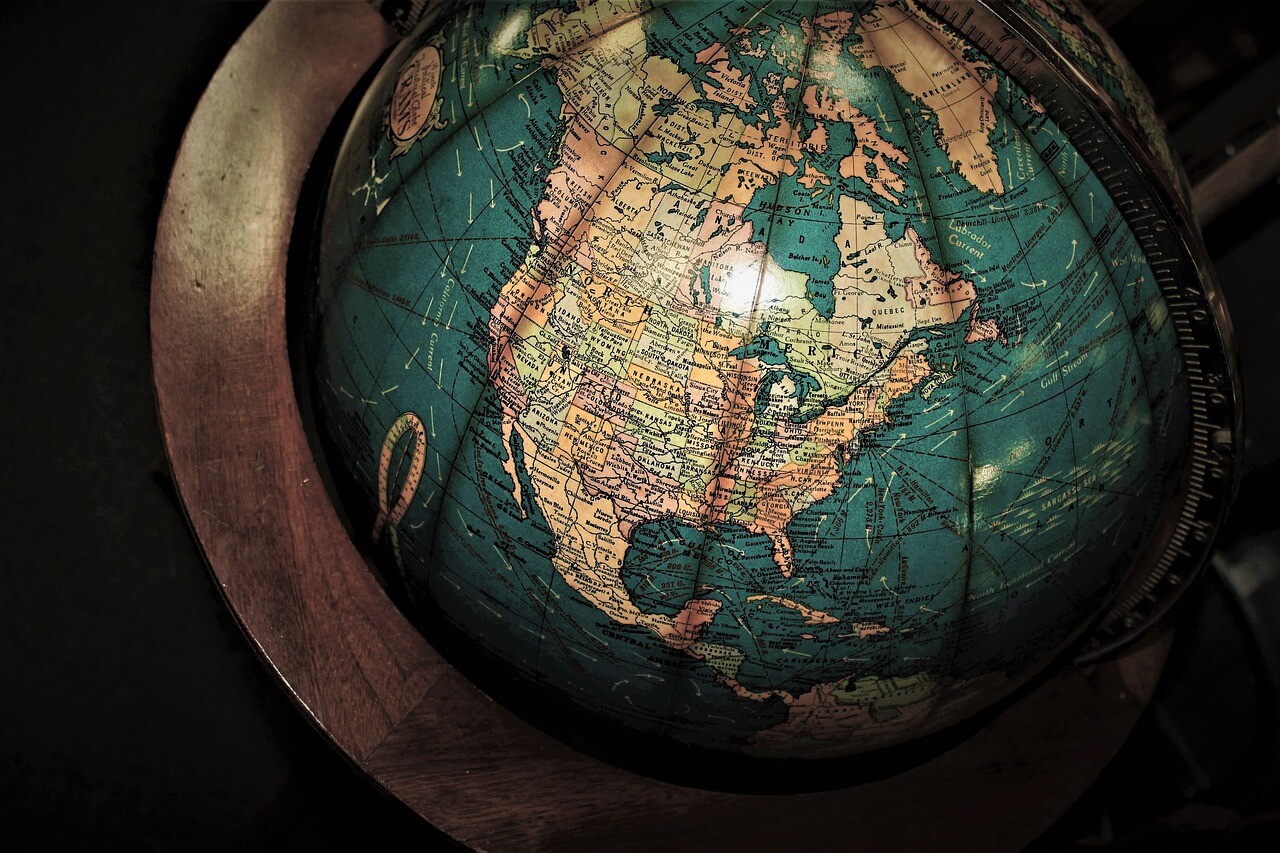 Mar. 26th, 2017
Once you know an MBA is right for you, it's understandable to want to be there as soon as possible. So where does this put you? While the window has closed to apply for fall entry to most top US schools, if you still want to apply to now, consider the international b-school options.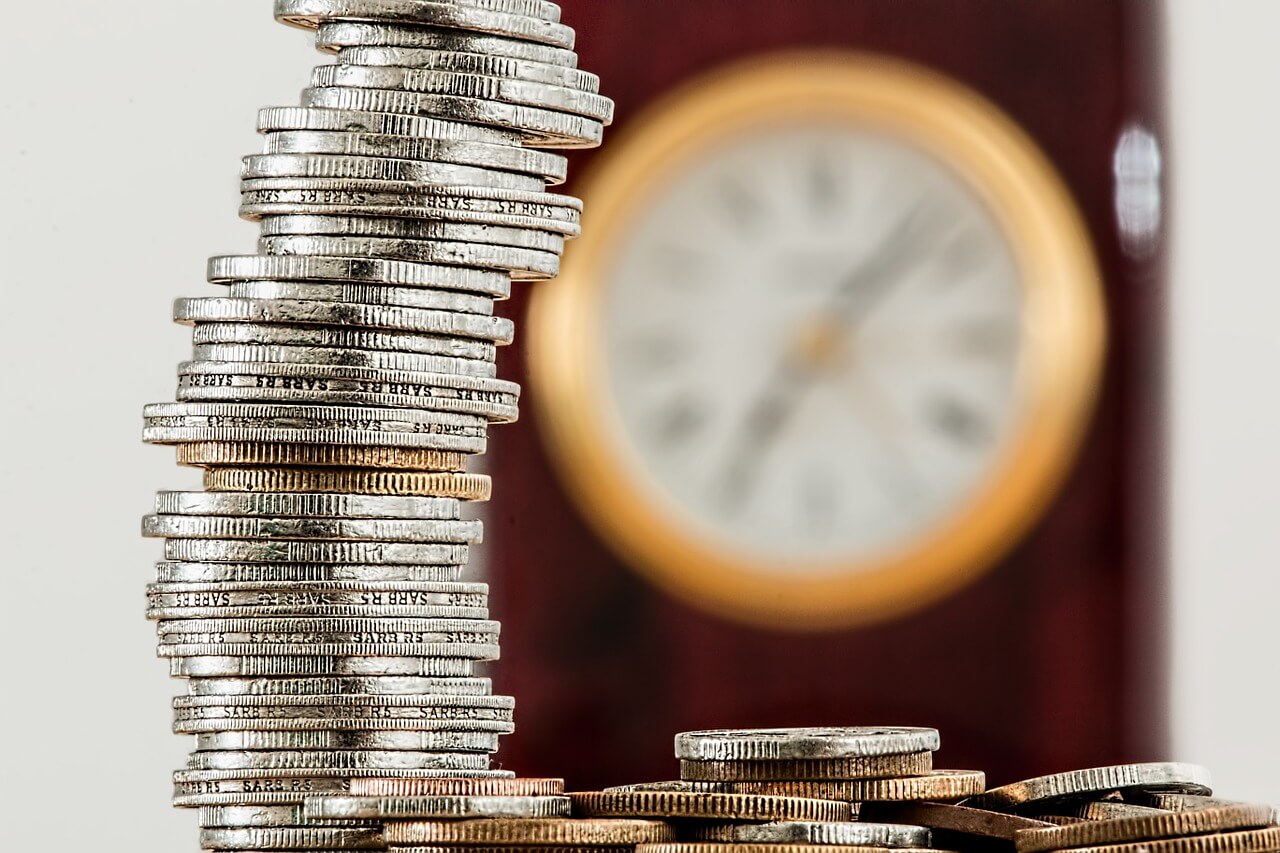 Mar. 24th, 2017
Before you apply for an MBA is the best time to begin planning your financing. After all, you're opting to forego your annual salary just as you're committing to one of the biggest financial investments of your life.
If one of your key considerations is cost, you can find a vast array of financing options to fund your program. How to best finance your MBA is tied to your particular circumstances and profile—your nationality, personal resources, credit history and chosen program are all elements that can impact your approach. Here are some top tips to help you get started.
Feb. 6th, 2017
This is the time of year when applicants ask our advice about whether or not to apply for their MBA in R3. Here at Fortuna Admissions, our response is often, "it depends." After all, it is well known that top schools have selected the bulk of their classes by early April, so odds seem far less favorable for anyone applying for the last deadline. At the same time, not applying now means waiting until the admissions cycle begins anew next fall. And there can actually be some advantages to submitting your application now.

Feb. 6th, 2017
They say that lightning never strikes twice. But the bolt from the FT that jolted the world of MBA rankings 12 months ago has struck again. The FT announces that INSEAD has maintained its place at #1 for the second consecutive year, ahead of Stanford GSB, Wharton and Harvard Business School. It took 19 years for a one-year MBA program to reach the FT rankings summit, and to maintain the position speaks to INSEAD's international credentials, research, and earnings power of alumni. Fortuna Director and former INSEAD Director of Admissions, Caroline Diarte Edwards, shares her insights behind the school's success.
MOST POPULAR POSTS