How to Get Into Stanford GSB
May 26, 2021 | by Rachel Erickson Hee

Stanford GSB is the most selective MBA program in the world – only 7% of its annual MBA applicants secure a seat in its class.
The dean estimates that Stanford is the preferred choice for 3 out of every 4 applicants admitted to both HBS and the GSB. Meanwhile, the school's small size lends itself to an intimate and close-knit community environment that pretty much guarantees that all students know one another.
My love for Stanford GSB comes from firsthand experience as an alumna. For nearly two decades I interviewed candidates for the GSB, meeting applicants in a wide array of careers from non-profits to finance to technology to retail. Now I continue to support applicants as a Fortuna Admissions coach. As such, I'm well-versed in helping MBA hopefuls extract the types of stories most compelling to the GSB admissions committee.
In my recent video conversation with Poets&Quants Editor-in-Chief John A. Byrne, we zeroed in on the essential things every Stanford GSB hopeful should know before applying – starting with what the GSB is looking for – along with application advice and common mistakes to avoid.
Read on for my top tips on applying to Stanford GSB and view our 6-minute strategy session for more insights (above). For a deeper dive on how to apply to the GSB, view our Stanford GSB Admissions Masterclass (at end), a one-hour strategy session with my colleagues at Fortuna Admissions.
What Stanford GSB Is Looking For: 5 Top Tips
There are not many institutions in the world that can get away with the tagline "Change lives. Change organizations. Change the world," but the Stanford GSB is one. It's vital to understand the GSB's purpose-driven ethos when positioning your application to the admissions committee. Here are three key things the GSB admissions committee is looking for in MBA candidates.
1. Demonstrated pattern of excellence and high performance.
You want evidence in your coursework and in your professional life that you've both handled difficult and demanding situations and excelled in them. Stanford's academic work is highly demanding, and they want to ensure you are set up for success.
2. A compelling and personal career vision. 
The school considers that past actions are the best predictor of future behavior, so your application should reflect who you are through what you have done. As you think about your post-MBA career goals, include your view on the areas where you believe you can create real change. Whether that means using technology to transform an industry, creating a niche business in the world of finance or medicine, or influencing the agenda for social attitudes in a region of the world, your vision will carry far more weight if you can point to activities and commitments from your past and present that underpin your passion and sense of purpose.
3. Convey your fit with community values. 
The GSB is not just looking for extremely bright and successful individuals, but also people who have strong values and want to have a positive impact in the world. Beyond a gleaming track record of excellence, successful applicants have integrity and the ability to be vulnerable and grow in a supportive yet challenging environment. As such, the Admissions office works very hard to bring together a group of students who are open, humble, and have strong integrity, providing the foundation for the level of camaraderie and trust that you find at the school.
4. Know "What Matters Most to You"
The Stanford GSB's notorious 'what matters most' essay question is at the heart of the MBA application and can be daunting. This is where they really want you to show the admissions committee why to let you in, what you'll bring to the community, and what you hope to do with the MBA that matters. Be prepared to go deep. (For more advice on responding to the GSB's essays, view this essential post by my Fortuna colleague, Matt Symonds.)
5. Show you're an agent of change.
The GSB's short answer question, introduced in 2019, is a valuable invitation to reveal where you've had the most impact with substance and specificity (note: you'll do well not to consider it optional). The best responses don't simply repeat information found elsewhere in your application; they go deeper into the story or touch on an entirely different side of you. Your responses need to add value to your overall narrative.
Mistakes to Avoid
There are five common mistakes to avoid when applying to Stanford GSB:
Getting caught up in using jargon/industry terms instead of clear, simple English.
Assuming that your reader is familiar with your industry/job / role.
Focusing your resume on job/skills, versus the impact on the organization.
Thinking leadership is the number of people you manage / formal responsibilities instead of impact in any role.
Making essays about achievements/accomplishments, instead of who you are.
Finally, think of the GSB application as a puzzle: discern the most vital pieces to put forward, and don't waste valuable real estate by repeating yourself (between your application and resume, for example). Work to distinguish your uniqueness, and balance work-related examples with personal stories. Do so, and you're poised to build a clear, compelling narrative that leaves the admissions committee wanting to learn more by inviting you to interview.
If the GSB is on your MBA shortlist, don't miss the Stanford GSB Admissions Masterclass, an hour-long strategy session with Fortuna's industry experts and former GSB admissions gatekeepers, above. It's part of our MBA Admissions Masterclass series featuring the top 15 business schools, running every Tuesday through the end of June, 2021. Registration is free but spaces are limited.
---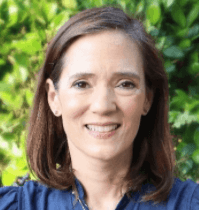 Fortuna Admissions coach Rachel Erickson Hee is a Stanford GSB alum and former GSB interviewer. For a candid assessment of your chances of admission success at a top MBA program, sign up for a free consultation.