How to Get Into Stanford GSB: Entering Stanford's MBA Program
May 26, 2021 | by Rachel Erickson Hee

Stanford GSB is the most selective MBA program in the world – only 6.2% of its annual MBA applicants secure a seat in its class.
The dean estimates that Stanford is the preferred choice for 3 out of every 4 applicants admitted to both HBS and the GSB. Meanwhile, the school's small size lends itself to an intimate and close-knit community environment that pretty much guarantees that all students know one another.
My love for Stanford GSB comes from firsthand experience as an alumna. For nearly two decades I interviewed candidates for the GSB, meeting applicants in a wide array of careers from non-profits to finance to technology to retail. Now I continue to support applicants as a Fortuna Admissions coach. As such, I'm well-versed in helping MBA hopefuls extract the types of stories most compelling to the GSB admissions committee.
In my recent video conversation with Poets&Quants Editor-in-Chief John Byrne (below), we zeroed in on the essential things every Stanford GSB hopeful should know before applying – starting with what the GSB is looking for – along with application advice and common mistakes to avoid.
Read on for everything you need to know to get into Stanford GSB, from program basics and admissions requirements to our team's insider tips for admission success. For more expert guidance and a candid assessment of your chances of admission, reach out to schedule a free consultation.
Stanford MBA Program Basics
The Stanford MBA class size is less than half the size of Harvard Business School and lends itself to an intimate and close-knit community environment that pretty much guarantees almost every student knows each other. The Stanford MBA class profile is extremely diverse and changes from year-to-year. With Silicon Valley in its back yard, a growing number of tech and engineering applicants are choosing the GSB over their East coast rival. The dean estimates that a Stanford MBA is the preferred choice for 3 out of every 4 applicants admitted to both HBS and the GSB. With the highest total compensation for alumni five years after school – estimated by Forbes at an average of $255,000 – and the pick of the hiring options from Google, McKinsey and a thriving Silicon Valley, the school and its graduates are clearly in the right place at the right time.
Number of Applicants (Class of 2023): 7,367
MBA Class Size: 426
Acceptance Rate: 6.2%
Tuition: $153,900
Average Work Experience: 4.8 years
Average GMAT: 738
Average GPA: 3.78
International Students: 47%
Women: 44%
Students of Color: 48%
The GSB Program Admissions Requirements
Change Lives, Change Organizations, Change the World. For MBA applicants to Stanford GSB the school motto can inspire and intimidate in equal measure. While an average undergraduate GPA of 3.78 and an average GMAT score of 738 points to the intellectual vitality that characterize the incoming GSB Class of 2023, it is the evidence of making a lasting impact in a professional or community setting that is at the heart of the admissions decisions made every year in Palo Alto.
Speaking at the 2018 CentreCourt MBA Festival in San Francisco, the assistant dean of admissions and financial aid for Stanford GSB, Kirsten Moss, was unequivocal about what the school is looking for:
"We are trying to select a class who aspire to change lives, change organizations, and change the world. Those who will live up to this motto do not come from a limited number of institutions, job roles, or GPAs. We look at what you value, what you aspire to do, how you think, the impact you have had, and the perspective you will bring."
Don't worry if you haven't found a cure for a life-threatening disease, lifted thousands out of poverty, or achieved an Olympic podium, let alone raise millions for your innovative startup, or transformed an industry through your work. Neither have the majority of successful Stanford MBA applicants – that's why they want to spend two years at the GSB.
The admissions office is assessing your personal character and professional competence to identify your leadership potential. So as you sit down to tackle the school's fabled MBA essay question, What matters most to you, and why? start off with your most personal and intuitive response.
As Heidi Hillis, a Stanford GSB alumna and former MBA admissions interviewer explains to clients at Fortuna Admissions, "Maybe you feel that you can answer the first part of that question in one word, with things like family, love, or chocolate. But the heart of the question, the part that reveals your true calling in life requires deeper introspection. Why does that one thing matter more than any other?"
What's central to the admissions committee at Stanford GSB is the power of your story, and ability to convey it with coherency and clarity. Your academic and professional excellence are frankly a given. You're more likely to stand out as a wunderkind in a sea of excellence if you can offer a narrative that's distinctive, intriguing and memorable.
"What I'm really looking for is what have you done and how has that mattered in any organization you've touched," Moss told Fortuna's Matt Symonds during CentreCourt's panel of admissions directors. "I like to get practical – some people aren't great test takers. So, what have you done with your smarts?"
And while the GSB's average GMAT score is an eye-popping 738, Moss emphasizes that Stanford GSB takes a holistic view of your application. "The [GMAT] score and the GPA are two small things we look at in the whole application. For us what's really important is the impact you've had – on your teams, your organizations, the groups you've been with," says Moss. "So please, don't take yourself out of the process because your score doesn't have a number 7 in front of it."
Tips for Your Stanford GSB Application
It's vital to understand the GSB's purpose-driven ethos when positioning your application to the admissions committee. Here are five essential tips for crafting your application to the Stanford GSB, culled from Fortuna's industry experts and former GSB admissions gatekeepers. For detailed advice on how to respond to each MBA essay, view our related article on Stanford GSB Essay Tips.
1. Demonstrated pattern of excellence and high performance.
You want evidence in your coursework and in your professional life that you've both handled difficult and demanding situations and excelled in them. Stanford's academic work is highly demanding, and they want to ensure you are set up for success.
2. A compelling and personal career vision. 
The school considers that past actions are the best predictor of future behavior, so your application should reflect who you are through what you have done. As you think about your post-MBA career goals, include your view on the areas where you believe you can create real change. Whether that means using technology to transform an industry, creating a niche business in the world of finance or medicine, or influencing the agenda for social attitudes in a region of the world, your vision will carry far more weight if you can point to activities and commitments from your past and present that underpin your passion and sense of purpose.
3. Convey your fit with community values. 
The GSB is not just looking for extremely bright and successful individuals, but also people who have strong values and want to have a positive impact in the world. Beyond a gleaming track record of excellence, successful applicants have integrity and the ability to be vulnerable and grow in a supportive yet challenging environment. As such, the Admissions office works very hard to bring together a group of students who are open, humble, and have strong integrity, providing the foundation for the level of camaraderie and trust that you find at the school.
4. Know "What Matters Most to You"
The Stanford GSB's notorious 'what matters most' essay question is at the heart of the MBA application and can be daunting. This is where they really want you to show the admissions committee why to let you in, what you'll bring to the community, and what you hope to do with the MBA that matters. Be prepared to go deep. (For more advice on responding to the GSB's essays, view this essential article by my Fortuna colleague, Matt Symonds.)
5. Show you're an agent of change.
The GSB's short answer question, introduced in 2019, is a valuable invitation to reveal where you've had the most impact with substance and specificity (note: you'll do well not to consider it optional). The best responses don't simply repeat information found elsewhere in your application; they go deeper into the story or touch on an entirely different side of you. Your responses need to add value to your overall narrative.
Mistakes to Avoid in Your GSB Application 
There are five common mistakes to avoid when applying to Stanford GSB:
Getting caught up in using jargon/industry terms instead of clear, simple English.
Assuming that your reader is familiar with your industry/job/role.
Focusing your resume on job/skills, versus the impact on the organization.
Thinking leadership is the number of people you manage/formal responsibilities instead of impact in any role.
Making essays about achievements/accomplishments, instead of who you are.
Finally, think of the GSB application as a puzzle: discern the most vital pieces to put forward, and don't waste valuable real estate by repeating yourself (between your application and resume, for example). Work to distinguish your uniqueness, and balance work-related examples with personal stories. Do so, and you're poised to build a clear, compelling narrative that leaves the admissions committee wanting to learn more by inviting you to interview.
If the GSB is on your MBA shortlist, don't miss the Stanford GSB Admissions Masterclass, an hour-long strategy session with Fortuna's industry experts and former GSB admissions gatekeepers, above.
Let's Get You In.
Fortuna Admissions is a dream team of former MBA Admissions Directors and Officers from 18 of the top 20 business schools, including Stanford GSB. With our unparalleled collective expertise, we are able to coach you to develop a clear vision of your goals for business school and beyond. We work closely with you throughout the application process and provide expert guidance at every stage to maximize your chances of admission to a top school.
Our free consultations are consistently rated as the best in the industry. To learn more about Fortuna and assess your chances of admission to the GSB and other top programs, request a free consultation.
Want More Advice?

Check out our team's latest articles, videos, and analysis related to how to get into Stanford GSB:
Updated April, 2022
---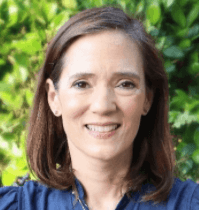 Fortuna Admissions coach Rachel Erickson Hee is a Stanford GSB alum and former GSB interviewer. For a candid assessment of your chances of admission success at a top MBA program, sign up for a free consultation.